A 31-year-old man said he spent five months in a maximum security prison after his ex-girlfriend falsely accused him of rape, according to a report.
Australian Daniel Jones, of Canberra, said he was accused of rape and assault by Sarah Jane Parkinson in 2014.
Jones, 31, was arrested at a room in her parents' home and was detained by police. Parkinson, he said, told the police that he beat and raped her that morning, 9News reported on April 4.
An innocent man spent five months in a maximum security prison after his ex-girlfriend falsely accused him of rape and assault

Posted by Daily Mail on Thursday, April 4, 2019
"I'd just built a house and she'd moved in with me, everything was going well," Jones said. "I had everything going right… and in that instant, everything just went to [expletive]," he added.
Parkinson worked at the local Queanbeyan Police Station, and she told her colleagues that Jones abused her.
In the 2014 incident, he was taken to a maximum security prison and served five months behind bars, reported the Daily Mail. During that time, police investigated multiple false accusations against him.
NO, WOMEN ALSO LIE
Sarah Jane Parkinson… falsely accused her former fiancé, ­Daniel Jones, of assault and rape.https://t.co/tF4BhR148H

— #DontCryWolf Campaign – Stop #FalseAllegations (@donotcrywolf) February 14, 2019
Jones, a former prison guard, described his former girlfriend as "a lying, vindictive, cancerous woman."
This year, Parkinson was sentenced to three years in prison for making false statements.
In a report from the Australia Broadcasting Corporation in January, during her sentencing phase, Parkinson was in a new relationship on the day she made the false allegations against Jones.
60 Minutes: Daniel Jones sent to jail after being wrongly accused of rape by fiancee https://t.co/nHW6dIpuOm pic.twitter.com/70J2eil0Ve

— Blog Dady (@TRENDINGHITS1) April 4, 2019
When police went to her home in 2014, she had a head injury, which police found was falsified. Her jeans were also undone.
Court documents also showed that Jones was at his parents' house with others at the time of the alleged incident.
In January, Jones read out an impact statement, "There were times when I considered ending it all."
While in prison, he feared for his life because he thought another inmate would recognize that he was a prison officer. "I had to keep coming up with backstories," he said in court, according to the ABC.
Another Woman Jailed
A British woman was handed a 10-year prison sentence in 2017 for making a string of false rape allegations and sexual assault claims has lost an appeal, according to reports last month.
Fake rape complainant who had man jailed for two years loses appeal against conviction and sentence. Court of Appeal judges say Jemma Beale showed 'no indication of remorse' pic.twitter.com/4Yrf1UHkyi

— CourtNewsUK (@CourtNewsUK) March 28, 2019
Jemma Beale, from Hounslow, West London, claimed she was raped by nine men and sexually assaulted by six during four incidents over the course of three years.
The series of claims meant police spent more than $326,900 and 6,400 hours investigating the allegations, The Times of London reported.
Gillian Jones, a lawyer representing Beale, told the Court of Appeals that the "danger of assumptions, myths, and stereotypes" surrounding victims of offenses, according to The Times.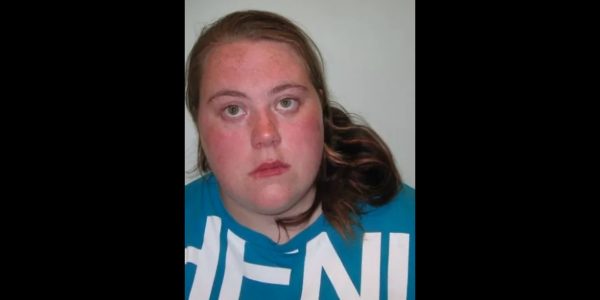 "The learned judge erred because he failed to give a direction about the dangers of myths and stereotypes," Jones said. "She was the subject of extensive media scrutiny in which she was vilified. The effect of which might have been to further prejudice the jury in the absence of such a direction."
Jones added: "This reporting compounded or could have compounded these myths and stereotypes which were never corrected by way of judicial guidance to the jury."