A man was shot and killed by an intruder in front of his home in Fulton County, Georgia, on Monday afternoon.
Soloman "Sol" Williams, 58, was changing the lock of his front door when a man armed with a gun attempted to break into his new home at around 4 P.M. on Monday, reported WSB-TV 2 Atlanta. 
"I saw someone trying to come in our home and my husband was on his knees trying with everything he could to keep that person out," William's wife Louisa told Fox 5 Atlanta."He was trying to save us."
The intruder fired a bullet through the door, piercing Williams's stomach.  He died in the doorway, reported WSB-TV 2.
"He came crashing down in the hallway," Louisa told Fox 5. "He was dying in the arms of my two girls." 
Williams' youngest two daughters had just came back from their first day of school. 
"He didn't hurt anybody," Louisa said. "He was the love of my life. Whoever you are you took a husband, a father, my forever love…did you sleep good last night knowing that?"
Police told WSB-TV 2 the shooter left behind their flip-flops while trying to run away, which will be analyzed for DNA evidence. 
The family of Williams does not want him to be remembered for the incident. 
"He will be remembered for everything he was, not what happened to him," wrote the family on his GoFundMe.
"Sol was a hardworking man, a loving father, a great husband, and an amazing human being. He was our rock until he took his last breath."
Police are trying to identify the person of interest seen in the photograph below.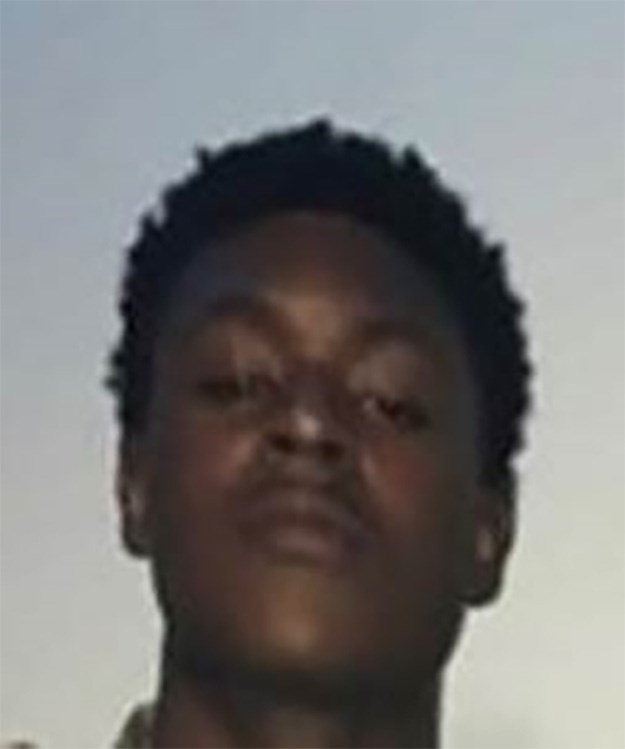 Anyone with information about the person is asked to call Crime Stoppers at 404-577-8477 or Fulton police at 404-613-6600 or 404-613-9117.  
From NTD.tv