A North Carolina man is accused of shooting his son during a fight on Thanksgiving Day after an argument about NFL players kneeling during the U.S. national anthem.
Jorge Luis Valencia-Lamadrid, 51, was charged with a felony count of assault during the fight at the family's Thanksgiving dinner in Cary, North Carolina, the News Observer reported.
An argument involving Lamadrid and his sons worsened, leading to them throwing furniture and shots being fired.
According to an arrest warrant, witnesses told police the victim, Lamadrid's 21-year-old son, Esteban Valencia, had been drinking heavily on Thanksgiving Day before the altercation, CBS17 and the News Observer reported.
Lamadrid told police his sons began arguing about the national anthem protests as they were having dinner. The victim became confrontational with his older brother, 27-year-old Felipe Miguel Valencia, before Lamadrid told Esteban to leave the home.
Then, both Esteban and Felipe got into a physical altercation. Lamadrid told police he tried to step in, but he wasn't strong enough to keep them separated, CBS17 reported.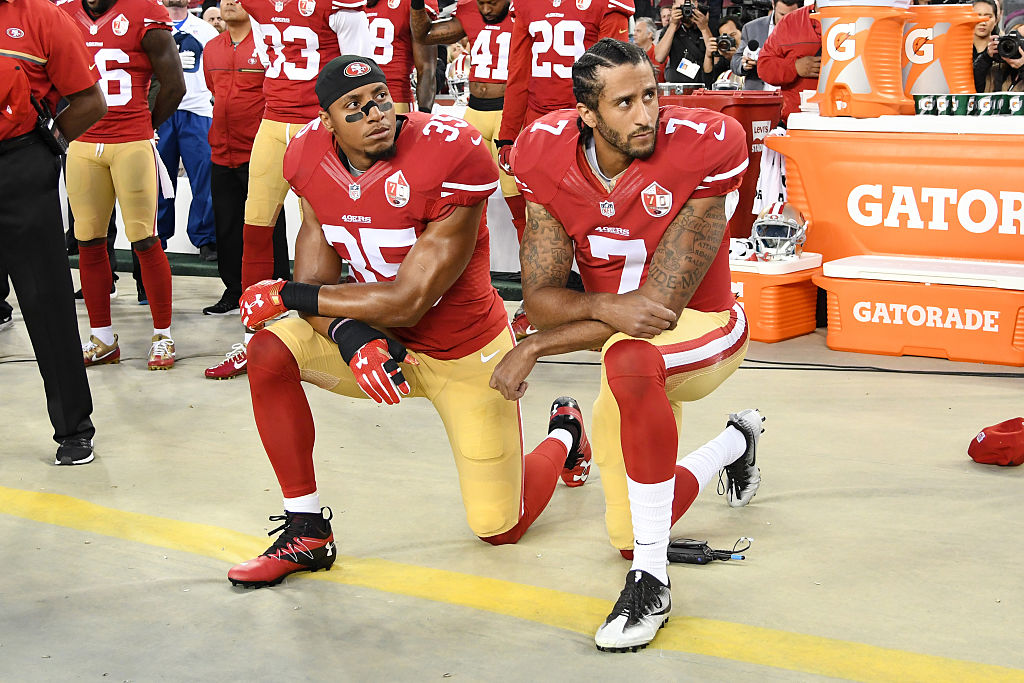 After he realized he couldn't stop the melee, he went to get his shotgun, the report said.
According to TMZ, the 21-year-old allegedly threw a water bottle at his father, hitting Lamadrid in the face. That's when he squeezed the shotgun's trigger.
The shot hit the son in the hand and the leg. The son suffered nonlife-threatening injuries, CBS17 reported.
The father said he checked on his son and noted he was not seriously injured before he went back into his home, got dressed, and waited for the police to arrive, the paper reported.
Lamadrid was charged with assault with a deadly weapon inflicting serious injury and has since posted $50,000 bond before he was released from the Wake County Jail.
The News Observer reported that Esteban Valencia was arrested in June 2017 for driving while impaired. On July 6 of last year, he was also arrested for drunken driving charges.
Other details about the case are not clear.
Anthem Protests Dwindling
During the 2018-2019 NFL season, the on-field national anthem protests have dwindled compared with last season or the season before. The only players, according to the Washington Post, who are still protesting are Carolina Panthers safety Eric Reid and Miami Dolphins wide receivers Kenny Stills and Albert Wilson.
Reid, who was the second player after Colin Kaepernick to protest, claimed that for his persistence in dropping to one knee during the anthem, the NFL has been drug testing him more. He suggested this week that the NFL is targeting him for the protests. Marcel Louis-Jacques, a reporter with the News Observer, wrote on Twitter: "Eric Reid was randomly selected by the NFL to take a drug test today. He told me it's his 6th drug test since signing w/ Panthers on Sept. 27, 5th random (1st test was part of his physical)."
Reid told him, "This is supposed to be a random system. It doesn't feel very random."