Thank goodness! One delivery man in Canada decided to stop and investigate a strange black pile that looked like a piece of clothing. The consequences could have been disastrous if he didn't.
On Jan. 6, 2019, while delivery man Clyde Compton was driving his milk truck through a heavy snowstorm in Cormack—a farming community on the Great Northern Peninsula of Newfoundland, Canada—he noticed an unusual black spot lying amid the snow-covered landscape.
"They looked like a piece of clothing … but on second glance I knew what it was," Compton told The Dodo.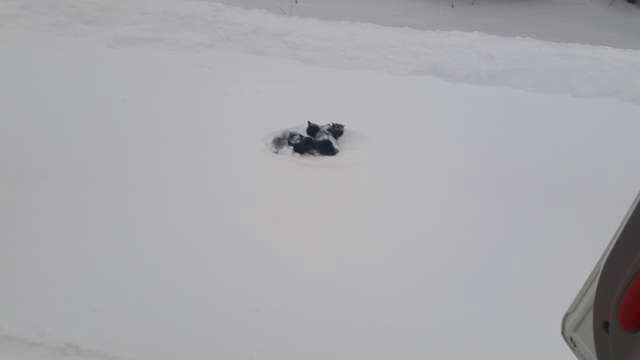 What was that strange black pile in the snowbank? Trying to get to the bottom of the mysterious black patch, Compton drove his milk truck closer to get a clearer look. And luckily, he did.
The black pile wasn't a piece of clothing—high up from his truck, he saw three black kittens, alive and kicking, huddled together in the frigid cold.
"Looking down from the truck I could see them, anyone else probably wouldn't have. They were in fresh falling snow about a foot deep," Compton said.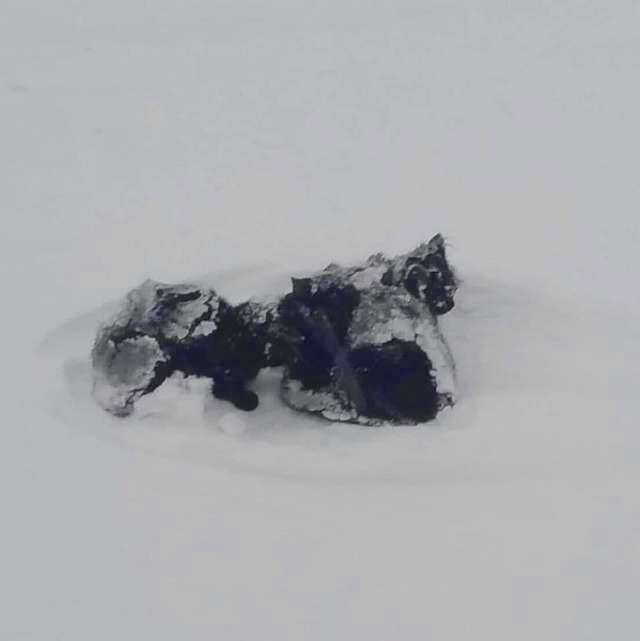 Realizing the kittens were left in a life-threatening situation, Compton jumped into action.
Compton got out of his truck and plodded through waist-deep snow to scoop up the beautiful felines. Then, he kept them warm with his coat and brought them back to his home 12 miles away in Deer Lake.
Luckily, the cats were saved just in time, because they would have been buried by a snowplow that passed by the area moments later.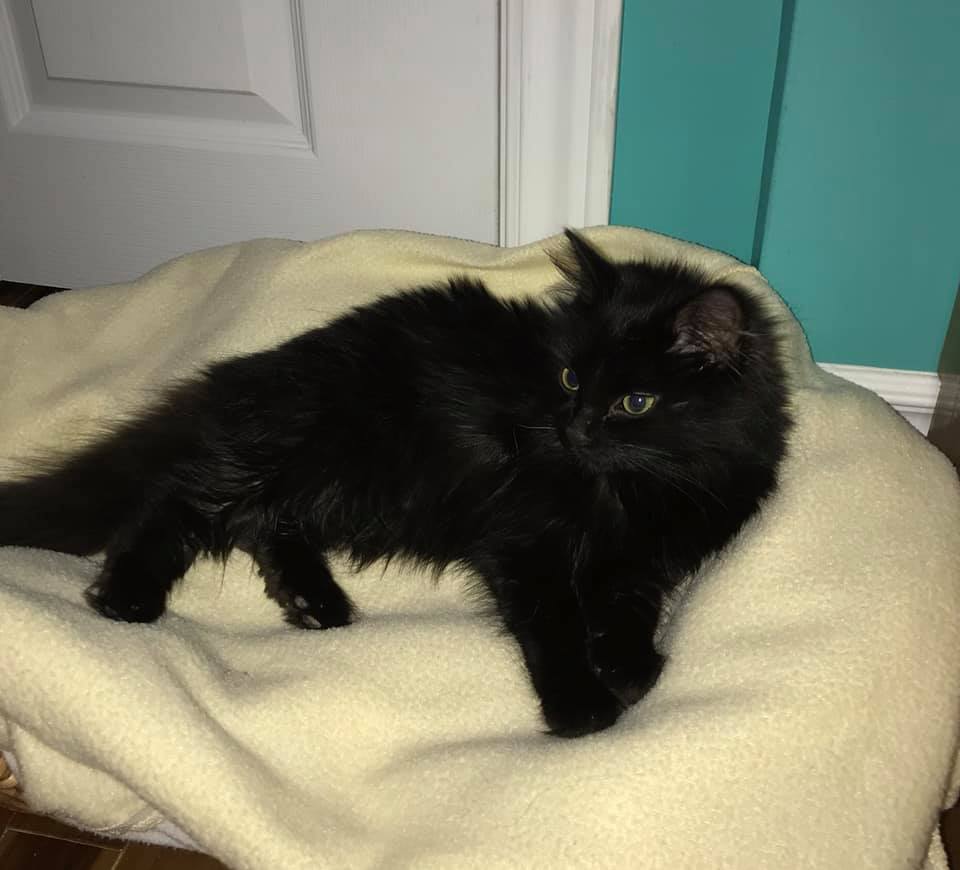 Knowing the little animals would be taken care of by his wife and daughter, he resumed his journey to St. John's to deliver milk.
"This was in cormack but I took them home to my wife and daughter right away now their safe," Compton wrote in a Facebook post.
Already with two dogs and two cats from rescue homes in their household, the Comptons contacted Deer Lake Kitty Rescue (DLKR) to help with the care and transfer of these kittens.
Tanya Wight, a volunteer from DLKR, picked up the tiny cats and fostered them.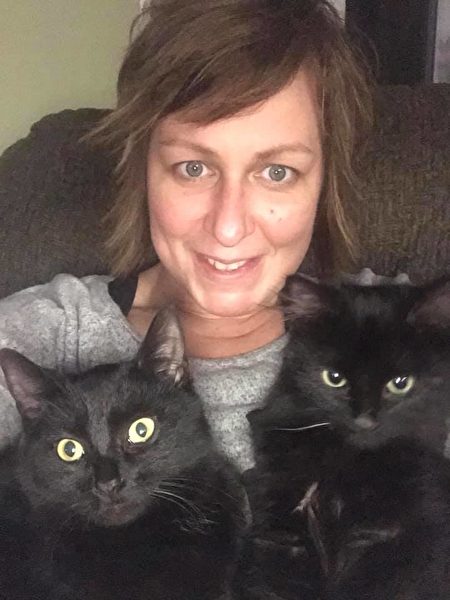 "They were covered in ice and snow, huddled together trying to survive," Wight wrote on Facebook. "They must have been tossed from a vehicle … Animal cruelty beyond comprehension."
The young felines, believed to be 10—12 weeks old, were lethargic and hypothermic upon being rescued and were then sent to the vet for a medical examination.
Despite being slightly underweight, with one kitten on antibiotics for an upper respiratory infection, the trio have shown promising signs of recovery.
"They have been moved into the deluxe suite (aka my spare room) so they have more room to move about," Wight wrote.
Wight has named the long-haired female feline "Shiver," the short-haired female feline as "Stormy," and the short-haired male feline as "Flurry."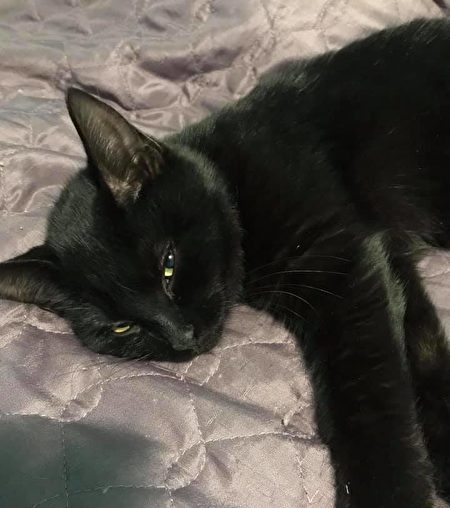 "I have a really big heart and I don't like to think anyone would be so blatantly cruel as to just leave them there," Wight, who filed a complaint with the RCMP to investigate the case of "blatant act of animal cruelty and abandonment," told The Telegram.
"Maybe it was someone in a hard financial position and thought they would survive on their own," she continued.
Wight believes the kittens were house cats and not barn cats, due to their friendly personality.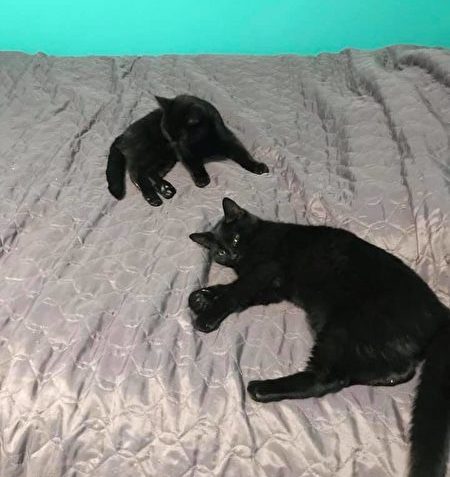 Speaking to CBC, Wight said: "We are most certain that they did live in a home for upwards of 10 to 12 weeks."
The three abandoned black kittens have since recovered and put on much-needed weight.
"Little Shiver has gained a full pound in a week… and developed a little feisty personality too… there was a little Panther hiding in that tiny body," Wight wrote.
The kittens were later transferred to the NL West SPCA in Corner Brook and put up for adoption.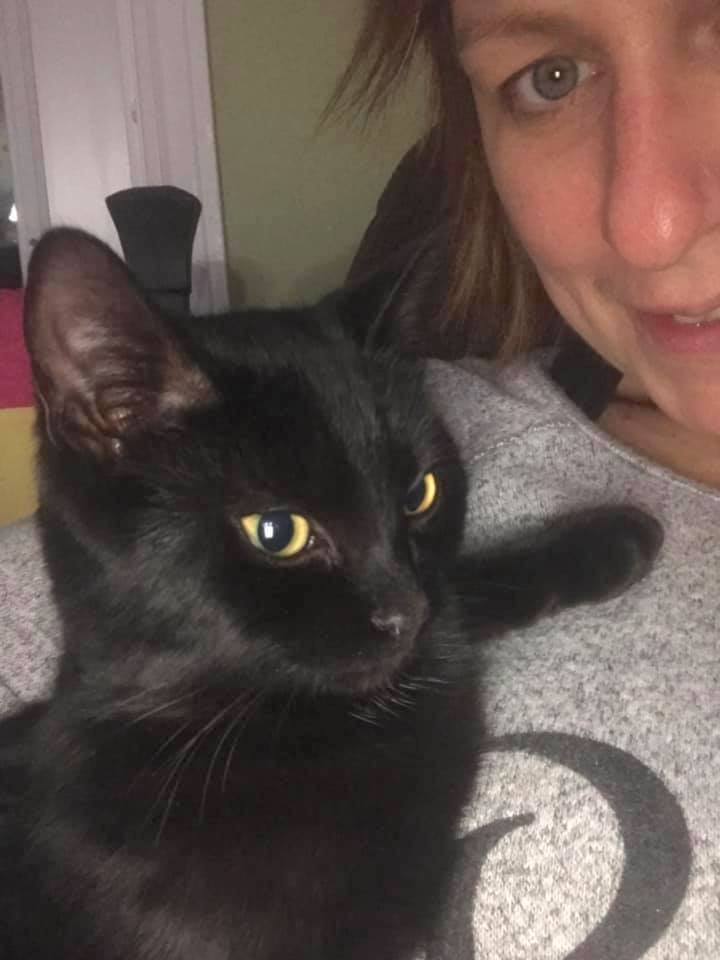 According to CBC, the day after Compton rescued the three kittens, another driver plodded through the snow to save another three cats, estimated to be four or five months old, in the same area.
The outcome could have been disastrous if Compton and the other driver didn't spot the cats.
"They would have just been covered and nobody would have known they were there. We often think, how many do we miss?" Wight said.
Wight advised pet owners to send unwanted cats to the pound instead of abandoning them on the road out in the cold, because it would be a much more humane way of giving them up. Remember Wight's advice if you ever think of giving up your pets!
The three kittens rescued by Compton have since been adopted and finally found their forever homes. We hope Shiver, Stormy, and Flurry will never be abandoned again and will be cherished by their owners!
You may also want to watch this video
This kitten had almost frozen to death, until amazing man did CPR for an hour to give him life