Every time Huang Wanqing walks past a promotion of "Body the Exhibition," he may wonder if it's the mutilated body of his brother staring at him from the posters.
Mr. Huang's brother, Huang Xiong, was persecuted by communist authorities in China for his beliefs. He was held at a labor camp and monitored after release. In 2003, he disappeared in Shanghai. Huang believes his brother was kidnapped by the regime and likely died in custody.
Huang Xiong practiced Falun Gong, a traditional system of self-cultivation involving meditation exercises and based on principles of truthfulness, compassion, and forbearance. Falun Gong has been hugely popular in China during the 1990s and praised by authorities for its health benefits. By 1999, about 70-100 million practiced it, based on government estimates at the time.
Some in the regime's leadership, however, especially the Communist Party head Jiang Zemin, treated Falun Gong's rising popularity as an ideological threat to the party's doctrines and in 1999 launched a statewide campaign of repression and propaganda against Falun Gong.
Human rights organizations have estimated millions have been imprisoned as part of the campaign and, conservatively, thousands have died, usually as a result of torture in detention.
More than a decade of investigations have also uncovered the regime has been killing detained Falun Gong practitioners, as well as other prisoners of conscience, and stealing their organs for a massive state-sanctioned transplant business.
"Body the Exhibition" displays actual, plastinated (silicone-preserved) human bodies. It caused controversy for lacking documentation of the source of the bodies and consents of the deceased or their relatives regarding their posthumous public display for profit.
Tom Zaller, chief executive officer of Imagine Exhibitions which is currently presenting the exhibition in Prague, told Nevada Public Radio that he worked with a doctor in China who gathers unidentified bodies to plastinate.
JVS Group, the company that invited the exhibition to Prague, thanks Zaller and a Chinese plastination company Dalian Hoffen Biotech in its promotional materials.
Dalian was a hub of the plastination industry. Bo Xilai, who was Dalian Party boss at the time and was later handed a life sentence for corruption, was involved in a scheme that supplied killed Falun Gong practitioners to transplant hospitals as well as plastination facilities, based on The Epoch Times investigation.
Many of the detained Falun Gong practitioners refused to provide their names to the authorities to protect their families from persecution. Huang's brother was one of them. That allowed the regime to declare their bodies unidentified.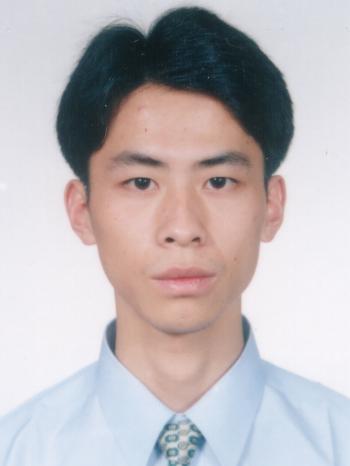 Huang, who lives in the U.S., has recently filed a criminal complaint against the exhibition in Prague, Czech Republic. He's asking authorities to identify the bodies, such as by DNA tests, to determine if his brother's body is or isn't among them.
The exhibition has run into significant resistance in Czech Republic, where law requires deceased human bodies to be treated with respect and properly buried.
Czech Ministry for Local Development has asked Prague officials to confiscate and bury the bodies on display, but police has refused to act on the request without a court order. Jan Čižinský, mayor of the Prague municipal district where the exhibition takes place, intends to take the matter to court.
"It is necessary to turn to court, so it becomes clear, once and for all, that such unethical exhibitions can't be in our country and that respect for the deceased isn't just an empty phrase in an unenforced law," Čižinský said.