A New York man is recalling how he caught a young girl who fell from a ride at the Six Flags theme park.
In a dramatic video captured over the weekend, a young girl can be seen dangling from a slow-moving gondola ride, crying and saying she can't hold on much longer.
She ultimately drops into a crowd of people waiting below.
Matthew Howard Sr. recalled catching her. "I said: 'It's OK! It's OK to let go, I'll catch you, honey,'" said Howard, reported CBS News.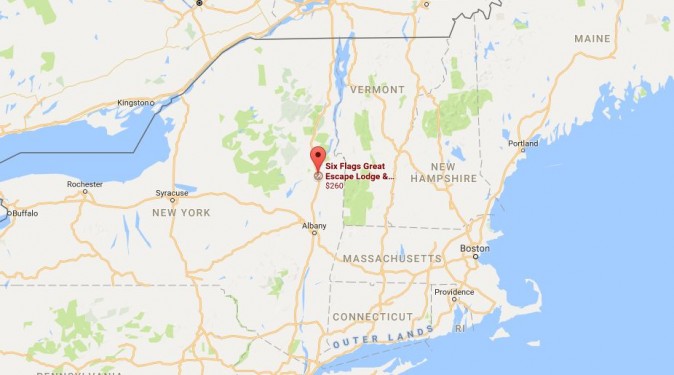 Howard and his 21-year-old daughter, Leeann Winchell, helped catch her. The two reportedly took the bulk of the fall, and they both fell on the ground after catching her.

"I couldn't let that little girl die," Howard told The Associated Press. "No one wants to put himself underneath a body like that, but I couldn't stand by and watch."
The girl, 14, was taken to Albany Medical Center, where she was reported to be in stable condition with no serious injuries, CBS reported. "I'm just glad we could be there to help," Winchell said. "We were in the right place at the right time."
A woman who caught the incident on camera said the incident "[was] insane."
"We were just about to leave The Great Escape a Six Flags theme park, when I hear screams of a girl calling for help! People and security started to gasp and gather not knowing what to do. The ride continued to dangle her for 2-3 minutes before it stopped. Once it stopped she continued to hang for about 3-4 minutes screaming!," Facebook user Crystal Nadareski wrote.

In a statement, Six Flags said the New York Department of Labor cleared the gondola ride for operation—but noted that an internal review is pending, meaning nobody can use the ride until it is over.
"As the safety of our guests and team members is our top priority, and out of an abundance of caution, the ride will remain closed while we conduct a thorough internal review," the company said in a statement.