A New York man is being accused of killing his mother, sister, and another woman with a hammer, police said.
Bobby Vanderhall, 34, entered his mother's home in Hempstead, located on New York's Long Island, through the basement at 1:15 a.m. on Saturday, Aug. 12, Nassau County police stated.
Mother Lynn Vanderhall, 58; sister Melissa Vanderhall, 29; and friend Janel Simpson, 29, were identified as the victims, Nassau County Detective Lt. Richard LeBrun told CBS New York.
"The family right now is distraught," said Juanita Johnson, a cousin, NBC 4 News reported. "[We're] in shock."
Police said Bobby Vanderhall was enraged when he found the door was locked. Then he went into the garage, grabbed a hammer, and then entered the home via the basement.
He attacked his mother first. Then, Vanderhall went up the stairs and attacked his sister and her friend.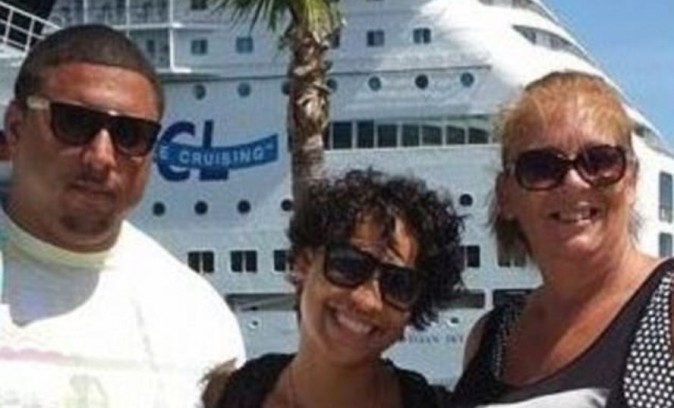 He's also accused of bludgeoning another one of his sister's friends, 29-year-old Candace Murray, but she managed to fight back and leave the home.
NBC 4 News, citing Lt. Stephen Fitzpatrick of the Nassau County Homicide Bureau, reported that the suspect had been kicked out his mother's house and was homeless.
"His behavior became more unruly, more violent," said Fitzpatrick, as reported by the New York Daily News. "His mother had enough."
"The doors were secured and he became enraged," added Fitzpatrick. "He went to the garage, he obtained a large hammer. … With this hammer, he broke through the basement door."
Police later found him sleeping in a parked car, which was found about 2 miles from his mother's home.
A neighbor, Earl Sykes, 38, was driving home at around 1:20 a.m. when he spotted the surviving victim—barefoot and yelling—who then jumped on the hood of his car, People magazine reported. "She was covered in blood," said the neighbor. "She kept saying, 'He's trying to kill us! He's trying to kill us!' "
Bobby Vanderhall was arrested previously for a DWI and sexual abuse.
Vanderhall was charged with three counts of second-degree murder and one count of attempted murder, and he was being held in Mineola, New York, as he awaited his arraignment on Sunday.
It's unclear if he had an attorney.
The father of Janel Simpson, Denis Simpson, told NBC that she went to her friend's home after working late.
"They had fun. That's consolation that they lived," the father told NBC.