In 1995, Yang Zhonggeng, a long-time martial arts and qigong enthusiast from central China, had finally found something he could live for. That was Falun Gong, a meditative spiritual practice that was taking root across China. Based on traditional Buddhist and Taoist principles, it taught people to cultivate their character and was praised by state institutions and media for its social and health benefits.
When the Chinese Communist Party launched a comprehensive campaign of persecution to eradicate Falun Gong, Yang was thrown in jail at the end of 2000 with a three-year term. Aside from beating, Yang suffered brainwashing, electric shocks, drugging, and force-feeding as the authorities attempted to "transform"—i.e. ideologically convert—him away from his faith.
The struggle with persecution finally ended in 2013, when Yang, then living in Zhejiang Province, was arrested on June 24. Four days later, the 38-year-old was dead. His body was cremated after police allowed his family a cursory look at his bruised remains.
Yang's mother passed out upon seeing her elder son's corpse, but it was not the last time such grief would befall her.
On May 3, Minghui.org, a Falun Gong website that covers news about the persecution, reported that Yang's younger brother, Zhongsheng, had been arrested on April 10 and died after a mere ten days of detention.
Police informed the Yang family that their son had died as a result of a hunger strike, and that an autopsy had been carried out, but refused to give detailed information. The exact time and manner of his death in custody is yet to be determined.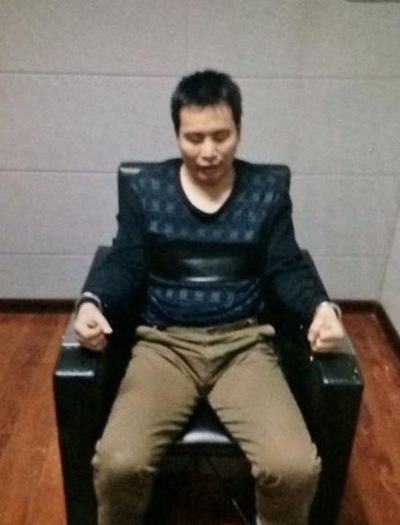 The persecution of Falun Gong was ordered by then-Party chief Jiang Zemin, who created an entire secret police organization to direct the nationwide repression of the estimated 70 to 100 million Chinese adherents of the practice.
Human rights researchers believe that hundreds of thousands or millions of practitioners have been incarcerated and that tens of thousands have died in police custody or as a result of organ harvesting practiced in Chinese military hospitals.
The domination of hearts and minds is central to the Party's Marxist-materialist inquisition: a key feature of the campaign is the obsession with "transforming" Falun Gong adherents. Often made under pain of torture, this consists in forcing Falun Gong prisoners to sign a "repentance statement," attacking the practice and its teacher. They are then often forced to help "convert" others.
According to Minghui, hundreds of thousands of Chinese practitioners have publicly nullified their repentance statements.
Yang Zhonggeng was one of those who signed—and annulled—the repentance document. According to a Minghui report in 2011, he had signed the statement, thinking that it would gain him leniency from the police, but he found that it simply brought him more trouble.
"The Chinese Communist Party police have made up rogue means to persecute me over the years and they are still harassing my family every year," Yang said.
He continued: "They threaten, deceive, incite rumors, cheat my family and continue to persecute me. Over years of persecution, my wife divorced me and I became homeless."