Photographer Eric Smith was taking pictures near the Redondo Beach pier in California when he spotted the breathtaking sight of a humpback whale and her calf swimming in the water.
It's the type of view that many people would pay for the opportunity to witness.
While checking his pictures on his camera, Smith then noticed a curious scene–a man in the background of his photographs staring at his smartphone, oblivious to the whale and calf swimming just feet from his boat.
"We're all guilty being buried in our phones, even me," Smith told ABC News. "You think life is better on your phone, but we're missing what's happening around us."
Smith said he took five photos, adding that the unnamed man was on his phone the whole time.
"It was just magnificent," said Smith of the whales. He only later noticed the man in the background.
He said, "Through the course of five or six shots, he never moved. And the whale was so close to the boat, I was like, you must put the phone down. I can't believe you didn't look at the whale," CBS LA reported.
He noted that some people told him that it shows how addicting smartphones can be.
"This has just apparently touched a nerve. It's been around the world in a day, so it's been quite a remarkable experience," Smith said.
Smith noted that the man might have been working on something important or sending an important text message to someone.
"This is not about one guy on a boat. The photograph is not about that; it's a commentary on society today," he added.
Curb Smartphone Addiction?
Two major Apple investors have urged the iPhone maker to help curb smartphone addiction among children, highlighting growing concern about the effects of gadgets and social media on youngsters.
New York-based Jana Partners LLC and the California State Teachers' Retirement System said in open letter to Apple that the company must offer more choices and tools to help children fight addiction to its devices. The two investors collectively control $2 billion worth of Apple shares.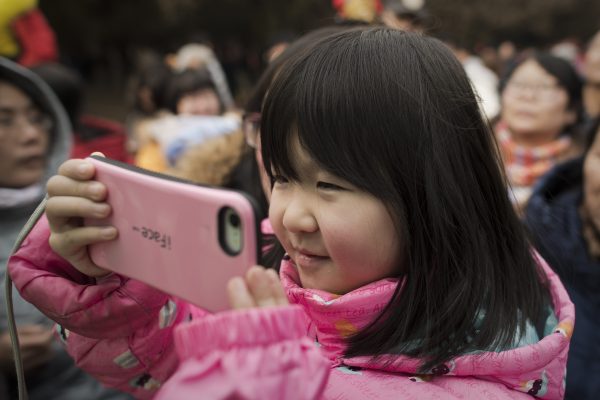 "Apple can play a defining role in signaling to the industry that paying special attention to the health and development of the next generation is both good business and the right thing to do," the letter said.
Among their proposals to Apple: Establish a committee of experts, including child development specialists; offer Apple's "vast information resources" to researchers; and enhance mobile device software so that parents have more options to protect their children's health.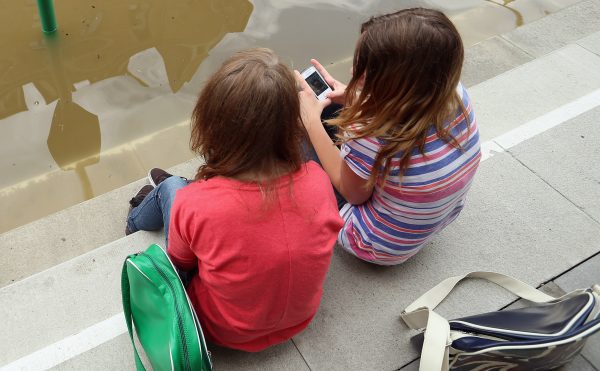 In a statement, Apple said the iPhone and other devices running on its mobile software already offer a variety of controls that enable parents to restrict or block "effectively anything a child could download or access online."
A study published in November suggested that heavy smartphone use and social media exposure among teens may contribute to depression and other traits linked with suicide. But that and similarly designed research cannot rule out that already troubled teens may be more likely than others to be frequent users of smartphones and social media.
In its most recent update on teens and media use, the American Academy of Pediatrics said in 2016 that social media and internet use have benefits and potential risks for teens. It urged families to create their own media use plans that include consistent time and content limits.
The Associated Press contributed to this report.