A man accused of providing a white powdery substance tainted with fentanyl at an after-party in Pittsburgh last weekend, leading to the death of three men, has been indicted on numerous charges.
A federal grand jury on Wednesday returned a seven-count indictment against Peter Rene Sanchez Montalvo. The 25-year-old California man faces a single count of possessing drugs with the intent to distribute and six counts related to the three deaths as well as injuries suffered by four other men who used the drugs.
Authorities have said all of the victims who overdosed had been at the same bar Saturday night. They later attended a party at an apartment where Montalvo allegedly passed around what victims thought was cocaine.
"During the party, Montalvo, wearing distinctive clothing, produced a large quantity of powdered narcotics in a box," the Justice Department said in a press release. "He then cut into the narcotics and scooped out a large quantity of what the users believed was cocaine. Montalvo then started going around the room with the knife, allowing individuals to sniff the white powder from it."
Users who survived consumption of the drugs reported that after doing a "bump" of what they thought was cocaine, they immediately began to feel ill.
The seven victims, all men, were found at or near a luxury South Side Pittsburgh apartment block early Sunday morning. Five were found in the apartment, one in an elevator, and another was found outside the building, police said.
The Daily Beast reported that the three dead have been identified as Rubiel Clemente-Martinez, 32, of Columbus; Joel Pecina, 32, of Coraopolis; and Josue Soberal Serrano, 38, of Carthage.
If found guilty as charged, Montalvo faces a maximum total sentence of not less than 20 years and up to life in prison, a fine of $1,000,000, or both.
Opioid Epidemic Rages
Americans are dying from opioids by the tens of thousands in an epidemic that grinds on with no end in sight.
Police in Norwalk, Connecticut, responded to eight overdoses—five fatal—over a six-day period in August and September. In July, the coroner serving the Columbus, Ohio, area reported nine overdose deaths in just 48 hours. In Pennsylvania's hard-hit York County, the coroner investigated eight suspected overdose deaths in a single week of August, and four in 24 hours.
"This is a battle that's not going to end easily, and it will be something we are fighting for a while," York Coroner Pam Gay told The Associated Press. "It's going to take a while to see a significant decline."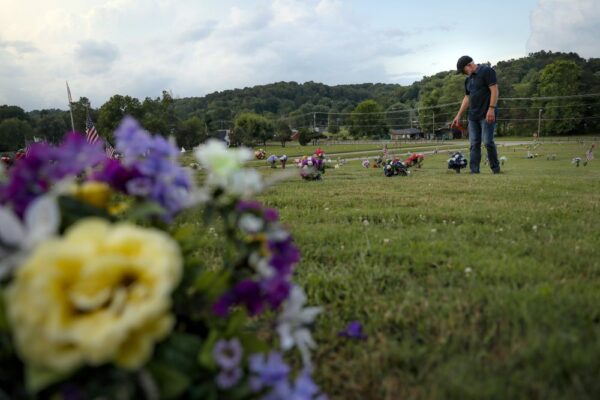 In the wake of at least 16 fatal overdoses, Elk Grove Village, a community of 32,000 outside Chicago, launched a program in which addicted people can ask police officers and other municipal workers for help without fear of arrest, even if they have illegal drugs or paraphernalia.
Mayor Craig Johnson, who helped create the program, said 32 people have taken part, and 21 are "still clean and sober."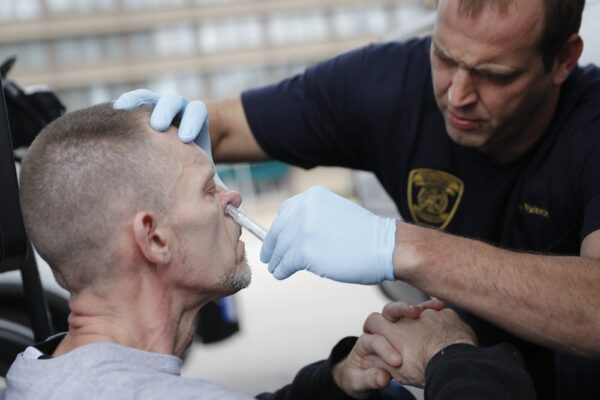 Thousands of cities and counties, along with nearly every state, have sued OxyContin maker Purdue Pharma LP. The lawsuits, seeking billions of dollars in damages, claim the company aggressively marketed prescription painkillers while misleading doctors and patients about their addiction and overdose risks.
Purdue has denied the allegations, but the company has entered into a proposed settlement with about half the states and at least 1,000 local governments.
Days after reaching the tentative agreement that could be worth up to $12 billion, Purdue filed for bankruptcy in White Plains, New York—the first step toward putting the settlement into effect.
Appalachian Opioid Strike Force Sting Nets 13 Suspects
Federal prosecutors have filed charges against 13 people in Appalachia, alleging mass-scale overprescription of controlled substances, including opioids.
Department of Justice officials said that of the individuals facing criminal charges, 12 of them have been charged for their role in illegally distributing opioids and other substances, while 11 of the suspects are doctors "whose alleged prescribing behaviors have contributed to the opioid epidemic."
"The alleged conduct resulted in the distribution of more than 17 million pills" in the Appalachian region, officials said in a Sept. 24 statement, adding that the controlled substances were prescribed unlawfully and sold via clinics known as "pill mills."
Assistant Attorney General Brian A. Benczkowski of the Justice Department's Criminal Division said, "The Department of Justice will not relent in its aggressive pursuit of those responsible for fueling the opioid epidemic in Appalachia."
The bust was coordinated by the Appalachian Region Prescription Opioid (ARPO) strike force, which in April carried out its first sting. The suspects charged are from a four-state area, consisting of West Virginia, Tennessee, Ohio, and Alabama.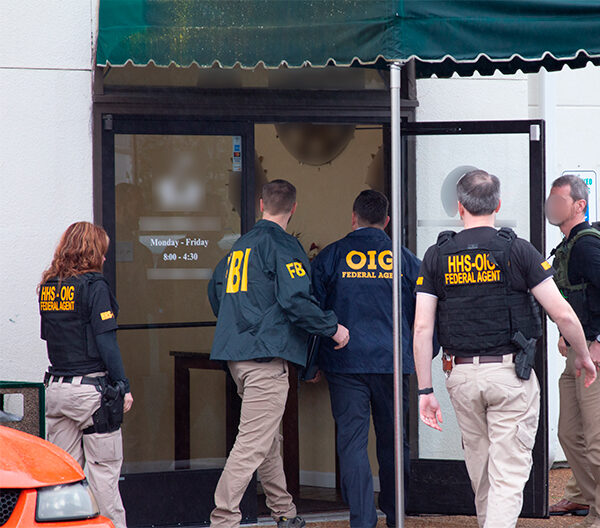 The earlier ARPO operation resulted in charges against 60 defendants, including 53 medical professionals, "alleging the illegal distribution of more than 23 million pills."  The charges brought in April resulted in 11 guilty pleas, including seven doctors.
According to the National Institute of Health (NIH), prescription drug abuse in Appalachia is greater than the national average.
"The opioid epidemic is the deadliest drug crisis in American history, and Appalachia has suffered the consequences more than perhaps any other region," said Attorney General Barr in a statement following the first strike force sting. "But the Department of Justice is doing its part to help end this crisis."
The Associated Press and Reuters contributed to this report.