A man famed for putting up Canada's response to the "Griswold house," named after the brightly lit home in the film "National Lampoon's Christmas Vacation," died on Monday, Dec. 18, doing what he loved—tending to the spectacular Christmas light display illuminating his house.
Douglas Musson, 82, of Burlington, Ontario, fell from a ladder trying to repair a leak so it wouldn't drip on people coming to view the lights.
"He was up on a ladder trying to find out why water was dripping on the pathway which might drip on visitors to the display, when the ladder fell," Joanne Musson, the man's wife, said in a statement on a website dedicated to the renowned display.
"He died in hospital," the statement said.
News of Musson's death sparked a torrent of well-wishes on social media.
The City of Burlington, Ontario, tweeted condolences for Musson's untimely passing.
#BurlON has lost a true champion of our city with the passing of Doug Musson on Dec. 18. The Musson family has wowed people with magical lights and displays at their Spruce Avenue home each holiday season. Our condolences and thanks to the Musson family. pic.twitter.com/bqb8qcf57R

— City of Burlington (@cityburlington) December 20, 2017
Scott Musson, Doug Musson's son, told the National Post his family was touched by the outpouring of community support.
"We cannot believe it," he said. "It is taking the sting off of things."
An online campaign to raise funds for his family and to keep the light display going has been set up on GoFundMe.
"A horrible tragedy has happened and has impacted many people in Burlington," a statement on the GoFundMe page says.
"The family is now financially devastated since Mr. Musson was the family's only income coming from a small business," the statement reads.
Musson co-founded Quinte Plastics, a small company making biodegradable litter bags for transit vehicles.
The family moved to 3360 Spruce Ave. in Burlington, Ontario, in 1976, an address that became famous over the years for its dazzling Christmas light decorations.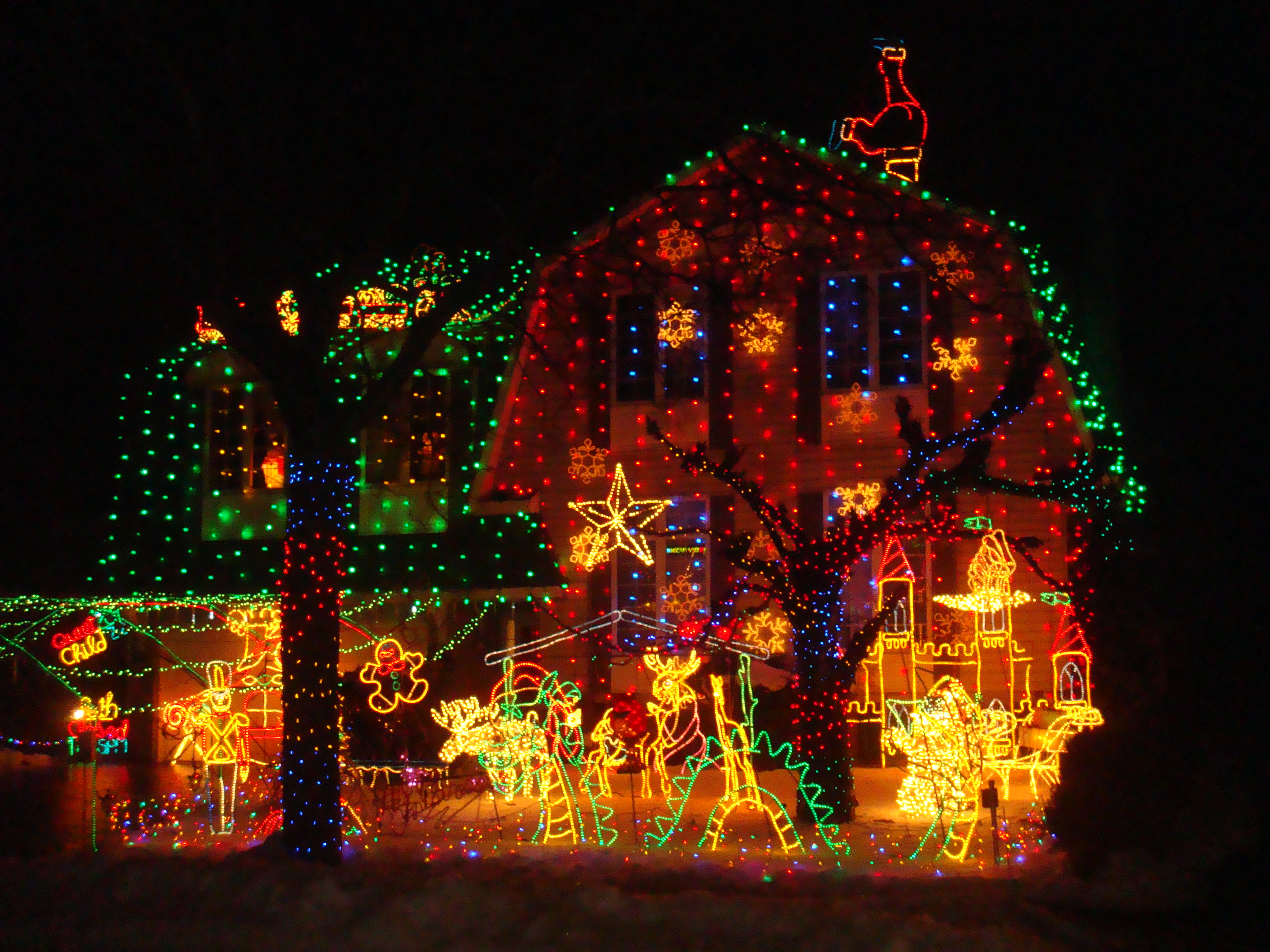 "It started with a few strings outlining the house. Next, a few wired form reindeers were added," Scott wrote in an online post. "When we noticed that people would stop and look at the lights we realized that we weren't the only ones who enjoyed Christmas lights. That gave us the spark to get things really going."
The displays have grown in scope and intensity over the years.
"Every year we added more figures. In 1997 I decided to animate some of the figures with a light controller used by DJs. We got a dragon to wag its tail, soldiers salute, wheels to spin and fire to leave the dragon's mouth and even a melting snowman," Scott wrote.
Very sad news coming out of Burlington today. A tragic accident at the famous Spruce Avenue Christmas display has taken the life of the founder Doug Musson. https://t.co/3uneeBf11P #BurlON pic.twitter.com/UFcOdEZivl

— Andrew Collins (@ACollinsPhoto) December 19, 2017
After Musson's death, his son wrote that this could be the final year they put up the lights.
"Our family is devastated. I debated even turning off the lights but decided he would want them on and he worked hard on making all of the displays," he said. "Dad was the breadwinner of the family with a small business providing the only income to this family and we will be financially devastated. Any contributions would be appreciated."
A Facebook page has also been set up for community members to pay their respects to the man who brought holiday dazzle to the neighborhood.
"Why do we go to all the work of putting up these lights? Well, if no one came to see them we would stop doing them," Scott wrote in his post. "We do it as a celebration of Christmas. We do it to give something back to our community. We do it to bring smiles on people's faces."
This year, Musson's Famous Christmas Display was lit up on November 29th.
The lights come off New Year's Day.