Police have arrested a man suspected of opening fire at a Halloween party while dressed as Santa Claus.
Four people were injured in the shooting in Austin, Texas, at approximately 6:15 a.m. on Sunday, police said in a statement.
One person was treated at the scene, and three were taken to the hospital with serious injuries. None of the injuries are thought to be life-threatening, said police.
Suspect in Austin shooting was dressed as Santa Claus https://t.co/jvY2dvp1p2 pic.twitter… https://t.co/PqeTq1dCLU

— www.copypasteads.com (@ComCopypasteads) October 30, 2017
In a press briefing, Police Detective Lee Knouse said that they had arrested a white male subject after being called to an incident at Avenue F on the 5500-5600 block. 
Officers were called to the location of the Halloween party, said Knouse, and were on their way to the scene when they received a call saying the suspect had moved to a second location.
"When officers arrived at the second location, they took the suspect into custody without incident," Knouse said.
Knouse said that the initial report had described the shooter as being dressed in a Santa Claus outfit.
Police anticipate charging the suspect, said Knouse, but could not specify what charges at the current time.
According to Austin-Travis County EMS, three people were taken to Dell Seton Medical Center with gunshot wounds, reported KXAN.
Two patients, a man in his 20s and a woman in her 30s, were taken to the hospital with critical injuries. The third patient, another woman in her 30s, had serious injuries.
The fourth person was treated at the scene. Police say none of the victims' injuries appear to be life-threatening at this time.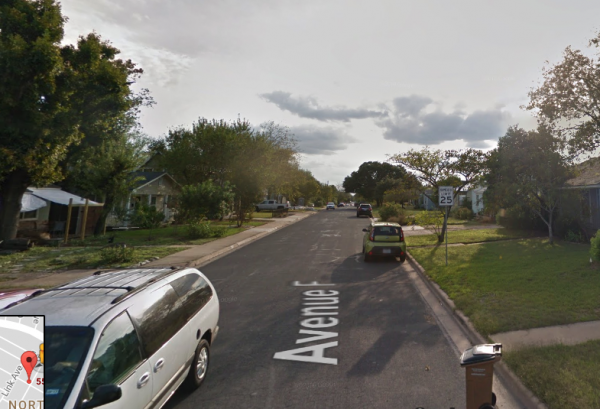 Knouse said that violent incidents appear to grow during holidays in general, but said he wasn't aware that Halloween itself brought any rise in violent crime.
According to KXAN local neighbour Peter Russel said there had been concerns about late night parties in the area for awhile, although until now that concern had been on the noise levels.
Police are not currently seeking any other individuals in relation to the shooting.