A Russian man was killed moments after he posted a picture of himself holding a hand grenade—with the pin pulled out.
According to the Independent, Alexander 'Sasha' Chechik, 26, was killed in an instant when the explosive unexpectedly detonated in his hand. The incident took place in the city of Labinsk in south-west Russia.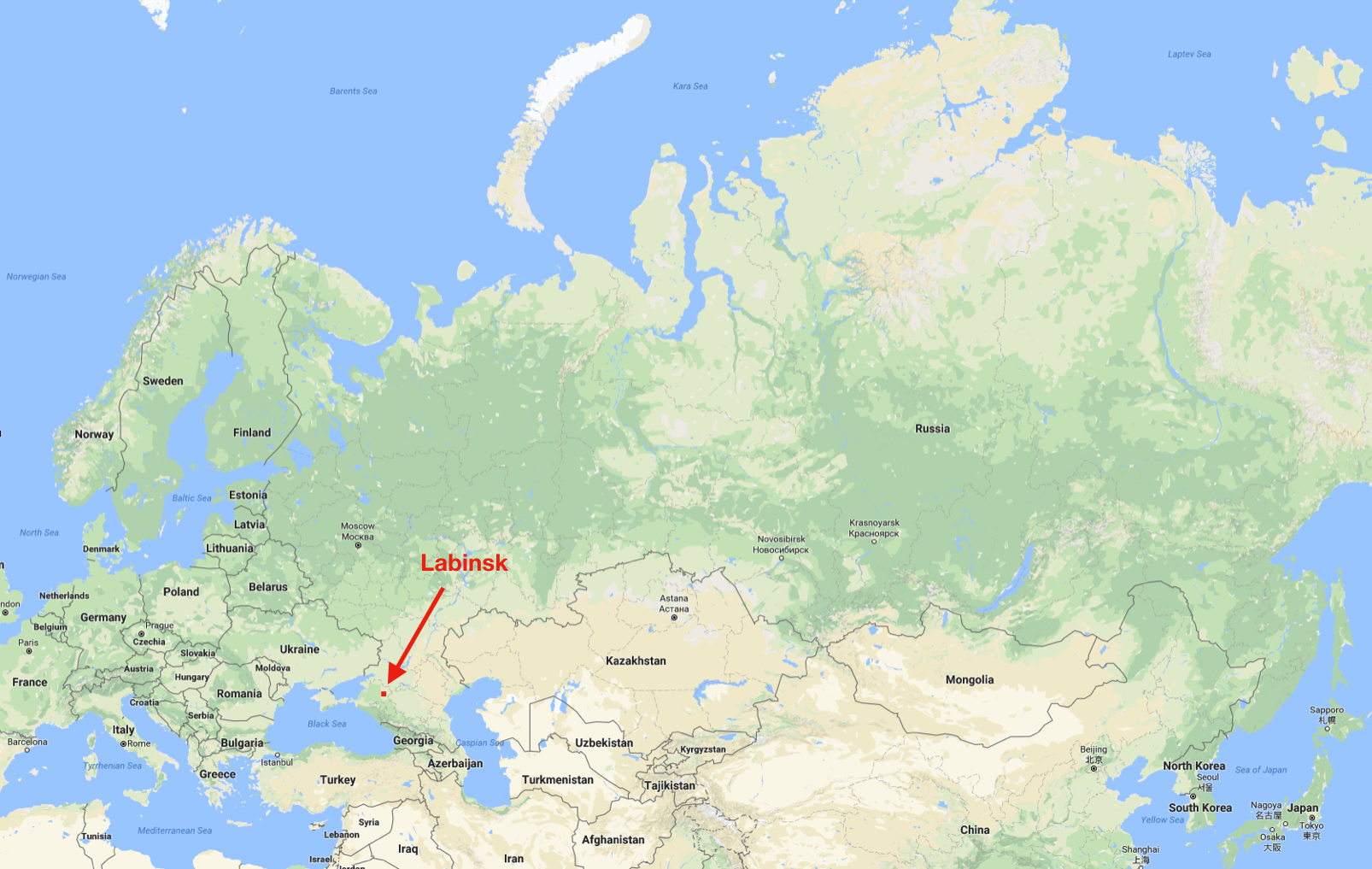 Russian news service Kuban.kp.ru reported that Chechik had been sitting in his car, texting people. In one of the text exchanges, a friend asked Chechik where he was and whether he was doing OK.
"It depends on what you mean OK," Chechik replied, reports the Independent. The dispatched text included a close-up photograph of his hand holding a grenade–with the pin lying on the seat beside him.
Russian man dies after posing for photo with hand grenadehttps://t.co/TYtmP8ddGD pic.twitter.com/qXsA3OhU8Q

— Droolin' Dog (@droolindog) November 28, 2017
Concerned, the friend texted him a warning not to mess around and followed it up with a question as to Chechik's whereabouts.
There was no response.
According to the police, the force of the blast killed Chechik instantly. A graphic police photograph obtained by Kuban.kp.ru and posted on their website shows the horrific damage to Chechik's lower body caused by the detonation.
Russian man posing for selfie with live grenade dies after accidentally pulling pin https://t.co/imb2fSFXlZ #Alexander Chechik #Alexander Sasha Chechik #Russian man poses for selfie with grenade

— Scallywagandvagabond (@ScallywagNYC) November 28, 2017
According to the Daily Mail, police said they believe Chechik expected the grenade would not detonate so long as he kept hold of the device without releasing the lever.
As he had also sent pictures to other friends, police have categorized his death as an accident, not suicide, according to reports.
The Russian Investigative Committee is looking into the incident, according to official Natalia Smyatskaya, reports Daily Mail.
Police are treating the death as an accident, rather than a suicide.
And as these military grenade-training-gone-wrong videos show, handling explosives requires the utmost care and caution, and should only be performed by trained personnel.
Watch a video report of the incident (below).
And a final message from your friendly neighborhood news reporter …
Please help support independent journalism by sharing this article far and wide on social media. Thanks!