A man who sent explicit photos of himself to an 11-year-old girl has been sentenced thanks to a father who insisted on keeping a weather eye on his daughter's social media account, and who posed as her online.
Blake Pitchford, 27, was sentenced on Jan. 24, to three years of community service. He was caught after sending an indecent image of himself to the girl and arranging to meet her.
In fact, Pitchford had been messaging her father via Facebook, who had only allowed her to set up a social media account on the condition that he could check it.
The very first time he checked, he came across the explicit picture of Pitchford, according to the Manchester Evening Post. He then pretended to be his daughter, and carried on messaging. Once Pitchford had agreed to meet, he contacted the local police.
The incident occurred in June 2016, when Pitchford was aged 25 and the girl was 11-years-old.
Pitchford, who lives in Wigan, north England, escaped a heavier sentence because of his low mental age, revealed in a psychological assessment, the judge said.  He will now have to enroll in a rehabilitation programme for convicted sex offenders.
A judge said other parents can learn from the way the victim's father monitored his daughter's use of social media
Sentencing Pitchford at Bolton Crown Court, Judge Richard Gioserano, praised the father's management of her Facebook account, according to Wigan Today.
"He allowed her to have that account on condition that he was allowed to monitor it and it is the experience of this court that there are others who could learn from his approach."
Online Pedophile Hunters Wrack Up Dozens of Convictions
In a statement, per MEN, the father said: "I'm angry and distressed that this man sent my daughter sexually explicit messages in the belief he was communication with an 11-year-old girl."
"I have had nightmares of what could have happened if it was her that had been engaging in this conversation and messaging this man."
The father isn't the first person to pose as a child to catch a sexual predator.
Posing as children online to snare sexual predators has become increasingly common in the UK in recent years, with self-styled "pedophile hunters" wracking up dozens of convictions.
One of the longest-running groups, Dark Justice, has led to 163 arrests 92 convictions and 44 jail terms, according to their website.
The two-man outfit was at the center of a landmark court case two years ago, which effectively gave the green light for pedophile hunters to continue with the blessing of the law.
Pedophile hunters often post videos and pictures of their encounters, along with text message evidence online, together with the names of the sexual predators.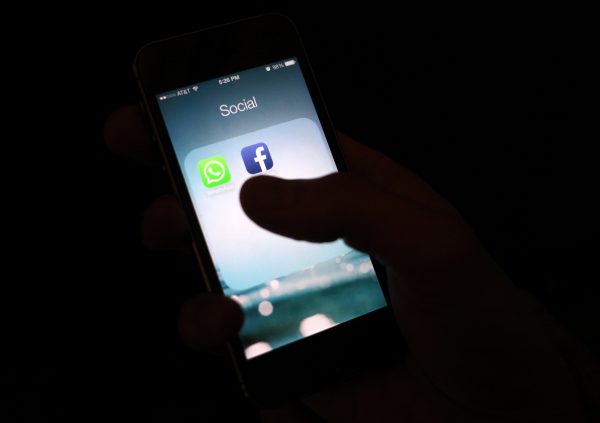 Pedophile hunter groups have sometimes been criticized for meting out vigilante justice, and for the occasional eruption of violence.
One pedophile hunter group, called the Hunted One, disappeared after a sting operation at a shopping mall descended into a brawl as it was being broadcast on Facebook live.
A spokesperson for the group, who called himself Ben Bleach, had spoken to the Epoch Times a few days before the incident.
Bleach said some people who watch the videos complain about group members swearing when they confront alleged pedophiles and wait for the police.
I'm Still Telling Myself It's Not My Fault'
"Until you actually read through a whole chat [with a pedophile] from start to finish, you never realize how sick and twisted it all is," Bleach told the Epoch Times in a previous interview. "When you are sitting there with them face to face, it is very hard. I'd rather sit there and swear at someone than stand there and [hit] him."
Pedophile Hunter Jamie Lee, who calls himself a "child protection enforcer" told the BBC, "We're not doing it to incite violence, incite hatred—we're doing it because if they were living next door to me I'd want to know."
Lee was behind the sting that led to a jail term for a man that the BBC refers to only as Robert, who pleaded guilty to attempting to engage in sexual communication with a child.
Robert killed himself after being released from prison.
Jamie says he "never expected" that to happen.
"My goal is for these men to face what [they've] done." Earlier this month a BBC investigation found that since the start of the trend, eight alleged pedophiles have killed themselves after they were exposed online.