A Maine man has been convicted of raping and murdering a woman who he had known in high school.
Jalique Keene, 22, was charged with gross sexual assault and murder after his former high school friend Mikaela Conley, 19, was found dead on June 2, 2018, in Bar Harbor.
A 12-person jury with an equal number of men and women convicted Keene of the charges late on May 24 in Hancock County Unified Criminal Court in Ellsworth, reported the Bangor Daily News.
About 50 members of the public were present and several hugged each other after the guilty verdict was announced. Several cried.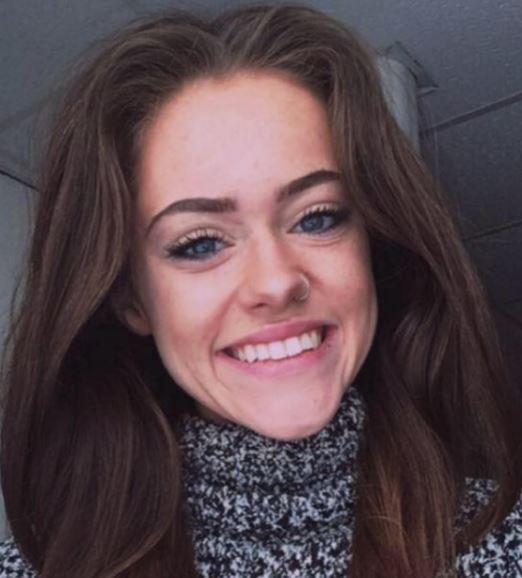 Conley's relatives didn't comment on the verdict while Keene "stood stone-faced" as it was read, according to the News.
John Alsop, a state prosecutor who worked on the case, said the evidence was "very compelling." He noted that the jury's verdict indicated they didn't believe Keene when he claimed that he didn't recall carrying Conley's body behind a school building. The act was seen in surveillance footage from the school.
"I found that to be unworthy of belief and I believe the jury did too," the prosecutor said.
The security footage was captured early June 1, about an hour after Snapchat videos from Conley's phone showed Keene at the playground at the school.
"At 3:32 a.m., an infrared camera showed a human figure sitting. The figure appeared to be Conley, Pickering said, based on the jacket. Another person appearing to be Keene approached, and Conley stood up and pushed him backwards. Keene then appeared to bend down over her as she lay on the ground. At 3:36 footage appeared to show Keene picking up Conley and carrying her toward the playground," reported the Mount Desert Islander.
"A different camera showed an unidentifiable human figure walking down the ramp at 3:45 a.m. Approximately six minutes later, a different camera picked up a male who appeared to be Keene, identified by his clothes and tattoo, entering the playground area once again through an opening in the fence around the perimeter of the playground."
Additional footage showed Keene carrying Conley's body before washing his shoes, legs, and arms with a nearby water spigot.
Investigators also obtained security footage showing Keene buying a bottle of tequila on the night of March 31 while video from a gas station showed Keene and Conley going into a bathroom. Keene testified that he had drunk tequila and smoked marijuana in addition to not having slept for some 36 hours after flying into the United States from Serbia, reported NBC.
Accused murderer Jalique Keene says he does not recall the events seen in the video surveillance videos of him carrying homicide victim Mikaela Conley's lifeless body. pic.twitter.com/rABWgYiVX6

— Nit-Noi Ricker (@MaineNitNoi) May 24, 2019
He said that he and his friend from high school had consensual sex but that she grew upset afterward. After trying to calm her down, he left with the intention to meet up with her later, he said.
During the trial, prosecutors also said that Keene had offered to help Conley's mother look for her when the teen went missing, noting that the families had lived near each other since the man and woman were in grade school, reported the Bangor Daily News.
Keene went to Conley's house on June 2 and said he'd left his cellphone there and Conley's mother said she'd get it from her daughter's room. That's when she found out her daughter was missing. Keene told her he'd last seen Conley at around 3:30 a.m. at the playground.
"The defendant even participated in the search," Assistant Attorney General Meg Elam told the jury. "He pretended to look for Mikaela Conley when he already knew where her dead body lay."