A Texas man with a history of violence against women was put to death on the night of Aug. 21 for the rape, murder, and abduction of a college student in 1998.
Larry Swearingen, 48, who claimed innocence, died via lethal injection at the state penitentiary in Huntsville for the December 1998 killing of 19-year-old Melissa Trotter, The Associated Press reported.
Swearingen was pronounced dead at 6:47 p.m., and AP reported that his last words were: "Lord forgive them. They don't know what they are doing."
Rather than allow for further DNA testing, Texas will execute Larry Swearingen tonight. https://t.co/uORWsPIma7

— reason (@reason) August 21, 2019
As the lethal dose of pentobarbital started, the inmate said he could "hear it" going into a vein in his arm. Then, he said he could taste it.
"It's actually burning in my right arm. I don't feel anything in the left arm," he said, CBS News reported.
He was sentenced to death 19 years ago, but Swearingen repeatedly challenged his conviction and sentence over the years.
"Today the State of Texas murdered an innocent man. Sadly, so many people have suffered from all this. Melissa's family and friends were denied the opportunity for closure. My family was torn apart," a statement from his lawyers said, CNN reported. "I want everyone to know I'm not angry about my execution. Sure I would've liked to live and go free. But I feel certain that my death can be a catalyst to change the insane legal system of Texas which could allow this to happen. I am now one of God's sacrificial lambs, and hopefully people will use my example to help keep others from experiencing this dreadful and wrongful persecution."
"We should not execute a man based on science we now know is false."
—Bryce Benjet, @innocence Senior Attorney https://t.co/5O4UZNeqMq

— Innocence Project (@innocence) August 19, 2019
Meanwhile, the statement claimed he proved his "innocence beyond any shadow of a doubt."
Family Speaks Out
Trotter's family, however, said Swearingen got what he deserved in the murder of their loved one.
"Today, justice was served for Melissa," her family said in a statement, CBS reported. "This process has been overwhelming. We want to praise God for getting us through this horrific ordeal. We feel we now can move forward and start the healing process."
New on True Crime: Is Texas preparing to execute an innocent man, Larry Swearingen, in slaying of Melissa Trotter? https://t.co/GFLFFLVSBj

— Tom Jackman (@TomJackmanWP) August 17, 2019
They added: "We want Melissa to be remembered as a happy, loving, kind spirit with a beautiful smile. We always knew justice would prevail for Melissa."
Kelly Blackburn, a prosecutor for the Montgomery County District Attorney's Office, said Swearingen's expert testimonial didn't "hold water."
"I have absolutely zero doubt that anybody but Larry Swearingen killed … Melissa Trotter," he said.
Blackburn said he killed Trotter because he was angry she didn't go on a date with him. During her slaying, Swearingen had been indicted for kidnapping a former fiancee.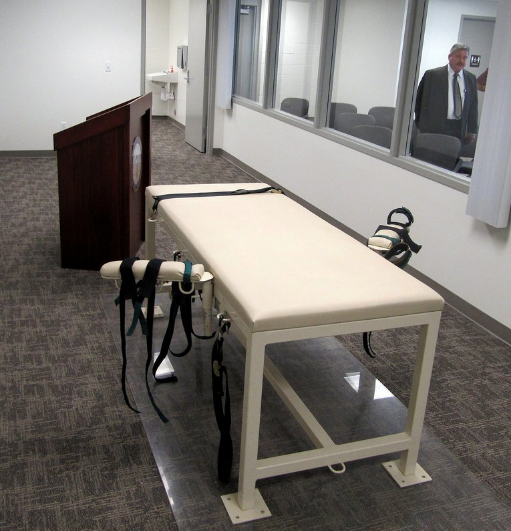 Meanwhile, Trotter's mother told the Houston Chronicle that she is convinced of his guilt in the case.
"The overwhelming evidence is not just a coincidence," Sandy Trotter said. "There was a trial; he was found guilty, and they agreed on a sentence."