A man in South Carolina has been charged with murder after he reportedly gave his 3-year-old son a loaded gun, resulting in the death of another man.
Albert Davis, 31, was charged with the murder of Timothy Johnson, 24 on Tuesday night, reports said.
Aiken County Sheriff Michael Hunt said that Davis gave his 3-year-old son the handgun and gave him instructions, per WJBF.
"I've never had a case like this that I can remember. This is just a shocking case, and I can't fathom how anyone could ever think this was OK," Hunt said, per WRDW.
"It was given to the child and the child was told to 'get him," he said.
Davis was also charged with possession of a stolen handgun and contributing to the delinquency of a minor, according to authorities, Fox News said.
3 year old Toddler shoots person to death on orders of South Carolina man, cops say https://t.co/FlsHPd163L #FoxNews

— Joseph T. Griffin (@GRIFFINSGUNSHOP) October 19, 2017
Witness Marie Kuhns was shocked by the crime.
"Why? Why give a gun, a real gun to a child?" she said to WRDW. "I don't know how we recover…a child. A child. This might be one of his only memories growing up."
She told the news outlet that her brother-in-law tried to save the man who was shot, but it was too late.
"He felt the man's last breath go out of him. It left his body. And he knew that he was gone," she said.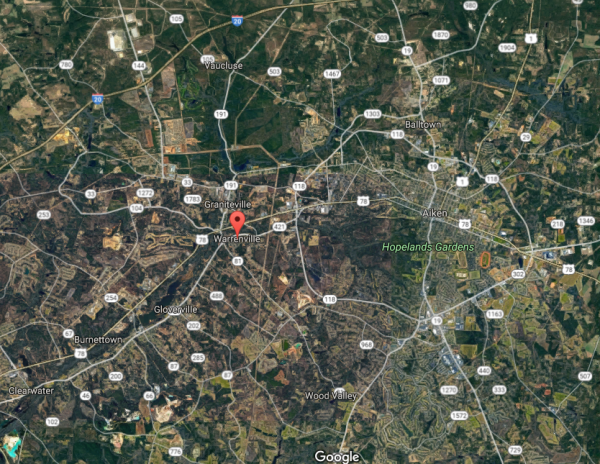 In a later update, WRDW reported that the suspect, Davis, has been ordered to have no contact with the victim's family or his son.
Hunt was taken aback by the nature of the shooting.
"We are stunned. The bottom line is don't give a kid a gun and tell him to go get somebody," he told WJBF.
"This whole thing started by folks hanging out, probably not doing the right thing to start with, and giving a child a gun and telling the child get him. That's not proper."
The investigation is still ongoing.