Authorities announced charges Friday against a man identified as the assailant captured on video brutally beating a Macy's employee.
Damire Palmer, 18, was charged with assault to do great bodily harm less than murder.
He faces up to 10 years in prison.
A man authorities say is Palmer was seen on video approaching a Macy's manager in the men's clothing section of a store in Flint, Mich., on June 15. The man punches the manager in the head from behind, knocking him to the floor, before continuing to pummel the employee while he tries to shield himself from the blows.
Palmer then exits the store with another man.
A police investigation uncovered no evidence of provocation by the store manager.
"This was an unprovoked attack on a Macy's employee," Genesee County Prosecutor David Leyton said in a statement.
"This behavior as seen on the video is unacceptable, it is criminal, and it cannot be allowed."
The video was captured by FT Quay, a rapper who is Palmer's brother. The rapper claimed his brother made "a petty joke" before the store employee used a racial slur.
"We don't believe any racial slur was made by the store manager," Leyton said, "and even if there had been, it does not condone nor justify the assault by Mr. Palmer."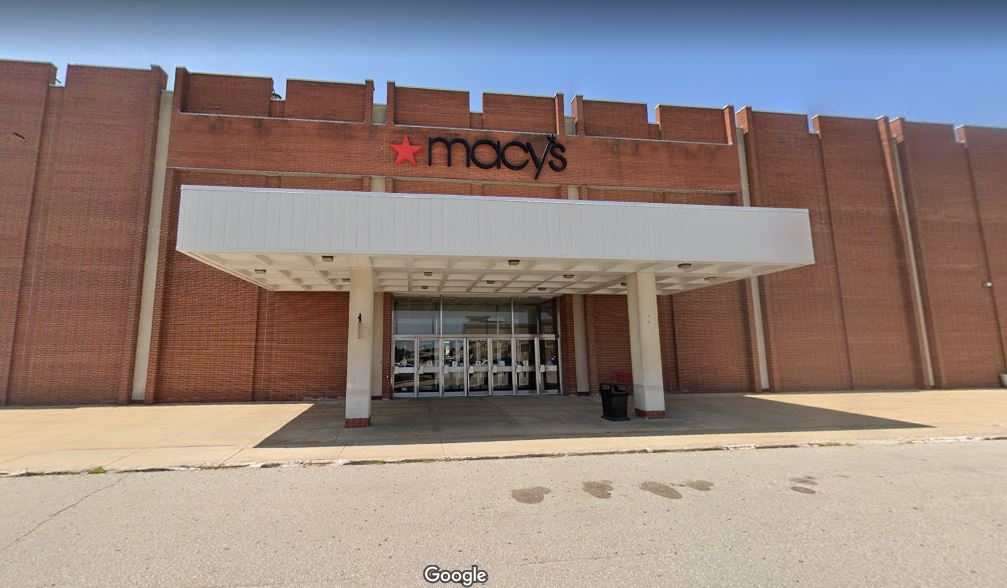 There is no audio on store surveillance video of what the employee said to whomever he was speaking with over the phone before being assaulted.
Palmer is black and the store employee is white and some called for hate crime charges to be filed.
Layton said there isn't enough evidence to support a hate crime charge.
Palmer is still being sought.
Investigators haven't been able to locate either of the brothers since the assault happened.
The victim is "shook up and he's emotionally upset, as well as physically upset," Layton told a local broadcaster.
"But, he's emotionally upset to think that, you know, anybody would think he said the alleged vile, racial, provoking slur; because he says he didn't say it, and his history suggests he didn't say it."
The charges came three days after the prosecutor noted that lots of discussion was taking place over the assault. He told members of the public that his office was working with law enforcement to make sure the incident was investigated thoroughly.
Macy's in a statement after the attack said it was "deeply saddened" over what happened.
"Violence in the workplace of any kind is unacceptable. All the materials from the evening have been reviewed and it is clear that the attack was unprovoked. We are working closely with local authorities on this investigation, and will defer any further comments about the case to them per policy," the company said.
Security was increased at the location where the assault happened.