Federal officials said Monday, Aug. 21,  that a Houston man was charged with attempting to plant explosives at the statue of Confederate officer Richard Dowling in Hermann Park.
A criminal complaint filed in federal court on Monday alleges that 25-year-old Andrew Schneck was arrested Saturday night at a Houston park while kneeling in the bushes next to the monument.
Schneck had liquid explosives in his hands, which he tried to drink when confronted at the park, but then spit the explosives out.
Authorities said Schneck had a viable bomb complete with wires, a homemade detonator, a battery, and tubes with a highly explosive compound.
One of the tubes contained nitgroglycerin and hexamethylene triperoxide diamine. In its purest form, nitgroglycerin explodes on contact.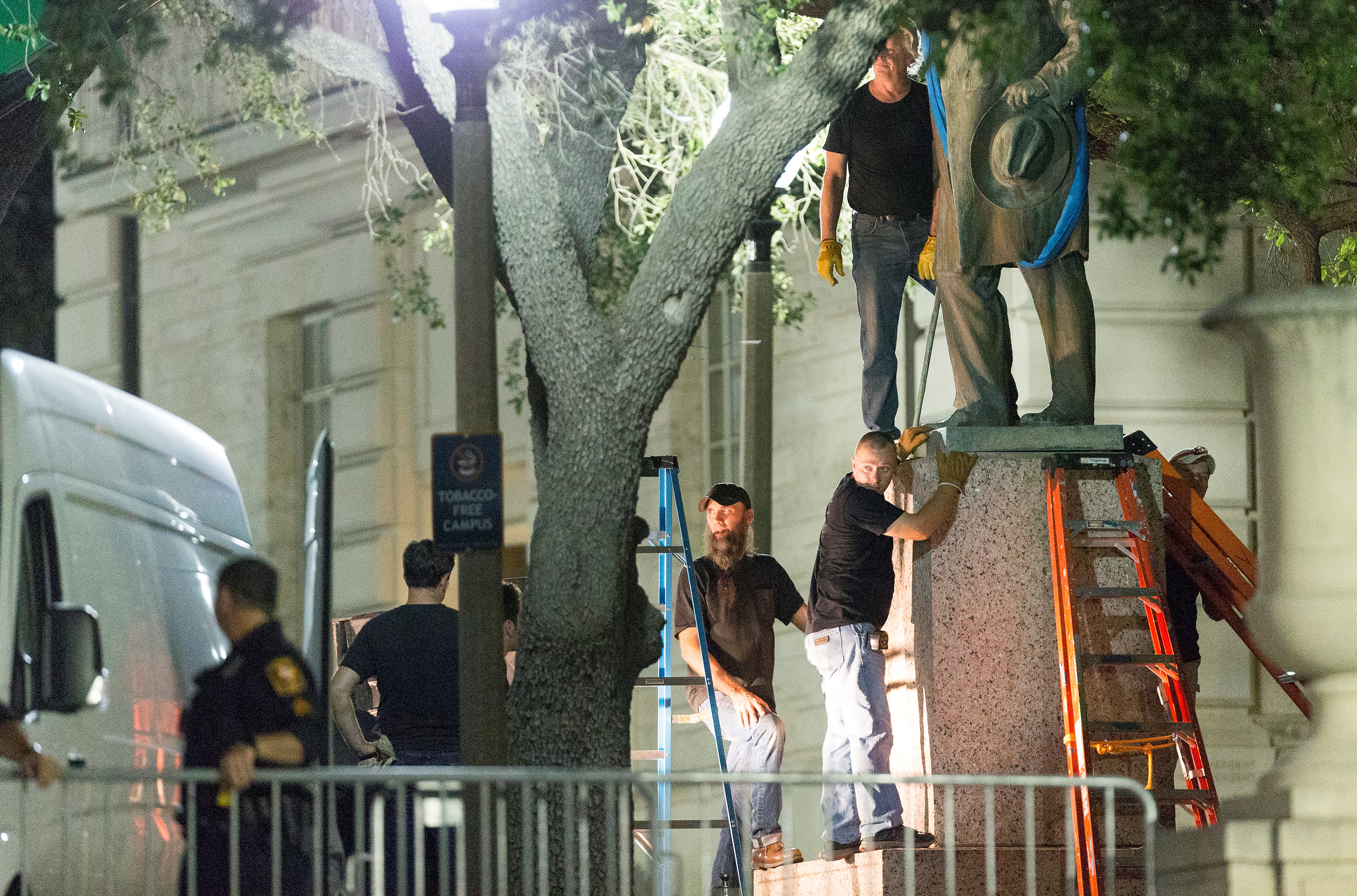 "ln its undiluted form, [nitroglycerin] is one of the world's most powerful explosives," the statement from the authorities said.
Schneck was arrested at 11 p.m. in the park after a park ranger spotted him in the bushes. The arrest came after a day of protests at the park, which called for the removal of the Spirit of the Confederacy statue.
The ranger asked Schneck if he intended to blow up the statue, to which he replied that he did because he did not "like that guy," according to the court complaint.
Schneck told investigators that he had other explosives in his home.
Federal investigators swarmed near Schneck's house on Monday. Residents in a six-block radius near Rice University were evacuated.
Authorities urged residents to leave their homes at 10 a.m., according to a city of Houston emergency alert. Larry Satterwhite, an assistant Houston police chief, said the evauation was called for out of an abundance of caution.
Residents were warned that there may be loud noises and smoke as authorities disposed of the explosives.
Schneck's lawyers did not provide further details on Monday.
"This is an evolving situation, with an ongoing investigation," said Philip Hilder, Schneck's attorney. "It would be premature to comment at this time since we have not seen the evidence."
Hilder also represented Schneck in 2013, in a case where Schneck was convicted of storing explosives.
From NTD.tv