For some, the heat and stuffiness were unbearable. Over 100 bodies thronged the trailer, traveling further inland after illegally crossing the United States border. Some had trouble breathing and passed out. They started taking turns breathing through a hole in the wall, banged on the wall to get the driver's attention. No answer.
They were all willing to pay large sums for the ride, but when the rig stopped and the back door opened, some of them laid on the floor dead.
That was July 23. Sunday, shortly after midnight behind the South San Antonio Walmart by Interstate 35.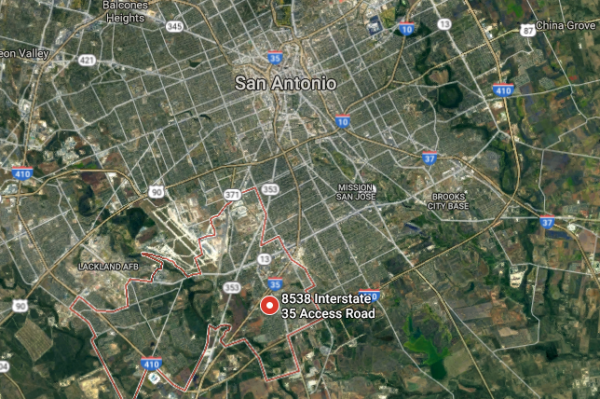 Somebody called the San Antonio police about a suspicious vehicle. When they arrived, a Walmart employee told them about the trailer and people needing help. The officers found the trailer open, with 39 people standing and lying inside.
Eight were dead, two more died later in a hospital.
In the cab sat James Matthew Bradley Jr. At first, the 61-year-old said he had no idea there were people in the trailer. He was just as surprised as anyone when he opened the door and had "Spanish" people pouring out.
But on Oct. 16 he admitted to a different story, pleading guilty to one count of conspiracy to transport aliens resulting in death and one count of transporting aliens resulting in death.
Based on court documents, it happened like this:
Multiple groups of illegal aliens crossed the border, at least some on rafts over Rio Grande, and gathered in Laredo. One man paid over $650 for the crossing. That's what the Los Zetas cartel charged, he was told. Another paid over $2,600 for the Mexican part of the trip. Additional $5,500 was supposed to be paid at the final destination, said one of the survivors, who headed to San Antonio.
One group of 24 waited 11 days in a "stash house" in Laredo before boarding the trailer, while another was trucked to the trailer immediately after an overnight hike from the border.
On July 22, at around 9 p.m., the trailer door opened. There were 98-200 people inside, based on different accounts. The driver gave each group a different colored tape to mark themselves for smugglers waiting at the destination. He told them not to worry and that the trailer had refrigeration. He then closed the door again.
It was pitch black inside the trailer. And hot. The passengers had already waited for hours inside with no food or water. Finally, it started to move. Next stop: San Antonio, a 2-hour ride, perhaps two and a half.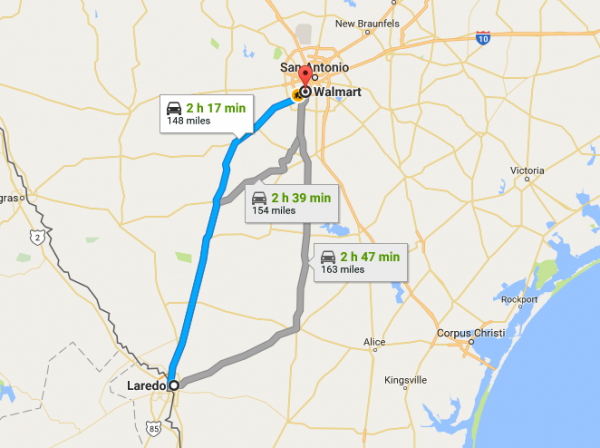 The first hour was OK, one survivor told investigators. But the refrigeration was a lie. At least it didn't work. It was 100 degrees inside. There were supposed to be four ventilation holes in the walls. But it seemed only one was open. As some started to pass out, people took turns breathing through the hole.
Around midnight the rig stopped. The people inside were so weak they fell on each other as the driver hit the breaks. The doors opened and the people poured out. Six black SUVs waited to pick them up. They were full in minutes and immediately took off.
When the police arrived, Bradley was detained and the survivors hospitalized. Four of them, unaccompanied minors aged 14-17, were handed to the Office of Refugee Resettlement. Of the rest, one remains in a hospital, seven have been deported, and nine are in custody of immigration authorities. Some have been released, according to Adelina Pruneda, an Immigration and Customs Enforcement spokeswoman.
Bradley faces up to life in prison. He forfeited to the government his rig, $5,600 in cash, and a .38 caliber pistol recovered from the cab.
Pedro Silva Segura, 47, of Laredo was also arrested in connection with the incident. An illegal alien himself, he faces multiple charges including one count of conspiracy to transport and harbor undocumented aliens for financial gain resulting in death.
"This case is a glaring reminder that alien smugglers are driven by greed and have little regard for the health and well-being of their human cargo, which can prove to be a deadly combination," said Shane Folden, special agent in charge with Homeland Security Investigations in San Antonio, according to a Justice Department press release.