Man Brutally Tortured To Death in Jilin Prison
October 24, 2007 12:00 am Last Updated: October 24, 2007 12:00 am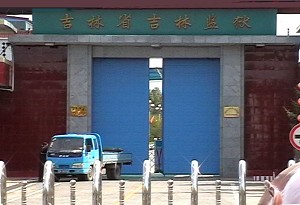 When 46-year-old Cao Hongyan was sent to the Jilin Railway Hospital on Oct. 8 by the Jilin Prison authorities in Jilin City, he was near death. He was declared dead at 5:50 a.m. on Oct. 9. Cao, a Falun Gong practitioner, had been sentenced to eight years in prison for his refusal to denounce the practice of Falun Gong. The police claimed Cao had died from cerebral hemorrhage. However, a doctor from the hospital said that cerebral examination was never done on Cao.
Cao was already unconscious when he was sent to the Jilin Railway Hospital on Oct. 8, as reported by Minghui Net (minghui.org). When his family arrived at the hospital, they discovered that Cao had been given oxygen and fluid transfusion. As he lay still on his hospital bed, his family observed that his left eye was closed, his right eye was half open and his mouth was open. He died at 5:50 a.m. on Oct. 9. As family members were changing clothes for him, blood flowed from his mouth. Family members noted large purple bruise marks on his legs and chest. When his family asked for the cause of the death, police said that it was due to a cerebral hemorrhage. "We didn't say cerebral hemorrhage caused his death, we didn't even perform a cerebral examination," said hospital doctors. Cao's remains were hastily cremated on the same day as he died.
Cao was from Zuojia Township, Changyi District of Jilin City. Cao and his family have been persecuted many times by local police since the Chinese Communist Party (CCP) launched a crackdown on Falun Gong in July 1999.
In September 1999, Cao and his wife went to Beijing to appeal for the fair treatment of Falun Gong practitioners. They were arrested and escorted to their hometown by the Yongji County Politics and Security Section. They were imprisoned at the Yongji County Detention Center for over 40 days. During their detention, most meals consisted of mouldy corn flour and cabbage soup with insects and dirt. Even so, the police extorted 2,900 yuan (US$350.36) for food expenses from the couple.
In 2000, Cao and his wife were reported to the police when they talked to neighbors about the CCP's persecution of Falun Gong practitioners. Police broke into their home, arrested the couple and forced them to sign confessions. After that, they were taken to the Changyi District Detention Center for 15 days. When released, they were forced to attend brainwashing classes.
In February 2001, the police forced the couple to attend additional brainwashing classes. They were illegally detained for over 40 days with insufficient food intake. Cao's wife was unable to eat and had recurrent vomiting for several days, but she was not provided with medical care. After escaping from the brainwashing class, the couple became homeless. Their young children were left by the police to fend for themselves.
In 2002, Cao was arrested by Yangjiaweizi police station of Changchun City. He was sentenced to eight years in prison. While in Jilin Prison, Cao conducted a hunger strike to protest his imprisonment. During this time he was locked up in a small cell [1] and tied to a "Stretching Bed [2]."
Around October 2004, Cao was sent to the Jilin Railway Hospital for emergency treatment. When family members arrived at the hospital, they noted that his legs were swollen and his facial muscles were cramping and twitching.
Before Cao, Jilin Prison had abused and tortured many Falun Gong practitioners to death. Of those Falun Gong practitioners who did not die while in Jilin prison, many have become permanently disabled.
"Very few Falun Gong practitioners can survive Jilin Prison," said one insider.
Note: [1] The detainee is locked up in a very small cell individually. The guards handcuff practitioners on their back in a fixed position, in which the practitioners can neither move nor lie down. The small cell is very damp and no sunshine comes in. Detainees have to urinate and defecate in the cell. Only half of a regular meal is served to detainees locked up in a small cell during the daytime. The stench in the small cell is so bad that it is difficult to breathe.
[2] The guards fix the detainnee's limbs on a specially made bed on which there are four rings. The person's hands and feet are fixed in the rings. Then the police apply force to the rings, so that his or her body will be pulled up away from the bed as their limbs are stretched. If more force is exerted, one will pass out in a few seconds. If one is left in this position for more than ten minutes, all his/her muscle and bones in the limbs will be dislocated and the person will be disabled permanently. Moreover, the guards forbid others to take care of the disabled practitioners. After the person is pulled up off the bed and the limbs are stretched, the police strike the joints with small rubber mallets until the joints become bruised and extremely sore.