A Philadelphia man blew up an ATM during Black Lives Matter protests in Philadelphia, according to charging documents.
David Elmakayes is accused of exploding an ATM outside a business on East Westmoreland Street just before midnight on June 3.
"Blowing up an ATM and illegal firearms possession are not acts of protest against perceived injustice. They are federal felonies and will be treated as such," U.S. Attorney William McSwain said in a statement. "As alleged, Elmakayes tried to take advantage of the unrest in Philadelphia to get away with a violent crime. Now he will face the consequences."
A driver passing by the scene reported the explosion to two security guards stationed about a block away and the guards soon observed a man fitting the description of the suspect walking south.
Elmakayes engaged the guards in conversation and agreed to let them search his backpack, acknowledging he had a firearm inside. The guards found an illegal explosive device, a gun, two more explosive devices, marijuana, and drug paraphernalia. He was also carrying a lighter that was warm but didn't have any cigarettes in his possession.
Surveillance footage collected later showed a man that one of the guards said was Elmakayes. A criminal background check showed he was convicted three times of felony drug crimes and was on probation. Because of that, it was illegal to possess a firearm.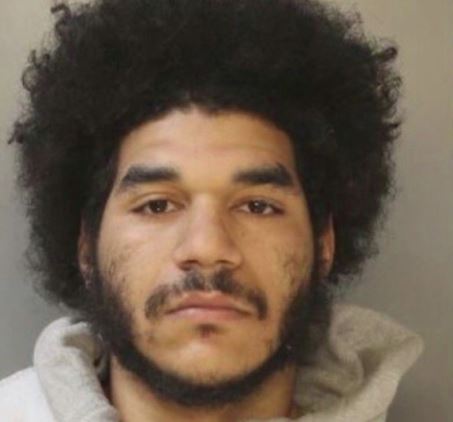 The 24-year-old man was charged with malicious damage of property with an explosive device and possession of a firearm by a convicted felon and possession of a firearm.
According to a criminal complaint, the explosive devices were all M-Type devices, which are known on the street as "quarter" or "half sticks of dynamite." They were constructed of red cardboard tubing, sealed at both ends, with a fuse protruding from the middle.
A Bureau of Alcohol, Tobacco, Firearms and Explosives technician opened one of the devices and found 48 grams of a fine grey powder that reacted in an energetic manner in a flame test.
The FBI's special agent in charge for the Philadelphia office, John Schmidt, called the ATM explosion disconcerting.
"When individuals choose to recklessly put innocent lives in danger, we commit our resources and unique capabilities in working with our law enforcement partners to bring those responsible to justice," he said in a statement.
Elmakayes faces up to 15 years in prison, three years of supervised release, and a fine of up to $500,000.