A suspect was arrested and charged with the killing of a law enforcement officer in Mississippi, authorities said.
Simpson County deputy James Blair was shot and killed while transporting an inmate to a facility in Mendenhall on June 12.
The shooter was named by law enforcement officials as Joaquin Steven Blackwell.
He was arrested on June 13, the Mississippi Bureau of Investigation said in a statement, after "an extensive manhunt" involving a number of agencies.
Blackwell was charged with capital murder of a peace officer, a crime punishable by death.
An investigation into what happened continues, with an effort to identify any other possible suspect or suspects.
Blackwell was described by law enforcement as armed and dangerous. He was described as a black male with brown eyes and black hair.
He was on foot wearing no shirt and white boxer shorts only, officials said the day before he was arrested.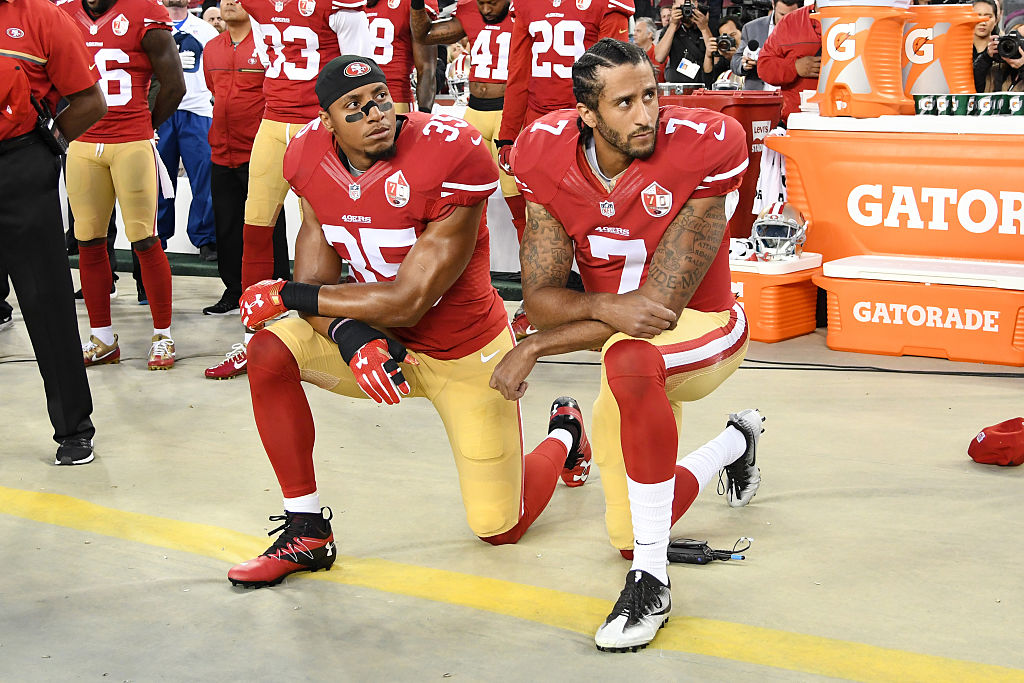 A Facebook profile appearing to match the subject showed he shared an article and at least one other post about Colin Kaepernick, the NFL player who started kneeling during the national anthem several years ago.
The article detailed how Kaepernick, who no longer plays professional football, offered to pay for lawyers for people arrested during protests and riots in Minneapolis after the death of George Floyd, a black man who died in policy custody there on Memorial Day.
Another post showed a painting of Kaepernick kneeling on the head of a law enforcement officer, with the caption "This is why we kneel."
Matt Sullivan, district attorney of Simpson County, told reporters Monday that a man who allegedly gave a false police report to authorities about the location of the suspect was being held in jail.
"Law enforcement shifted a tremendous amount of their resources and effort to the area based upon [Shawn] Tullos' false report," Sullivan said.
"An investigation concluded that Tullos had not encountered Blackwell and that Tullos fabricated the entire report to law enforcement. Tullos' motive for making the false report appears to be unclear at this time."
The Simpson County Sheriff's Department called Blair, 77, "a true public servant and a great man" in a statement after his death.
George Reynolds, undersheriff in Simpson County, told the Clarion Ledger that Blair was loved by children, teachers, and administrators at the Simpson Central School, where he worked during off-duty hours.
He was still working because he was raising children he had custody of, Reynolds said.