A man who was arrested at a New Mexico compound last week was allegedly training children to carry out school shootings, according to court documents filed Aug. 8.
The documents say Siraj Ibn Wahhaj was conducting weapons training with assault rifles at the compound near the Colorado border where 11 hungry children were found in filthy conditions.
The remains of a child were found on the property on Aug. 6, but officials have not been able to confirm the boy's identity. Authorities raided the compound on Aug. 3 after searching for missing 3-year-old Abdul-ghani Wahhaj, who went missing in Georgia months ago.
Five people, including three mothers of the children, were arrested in the case.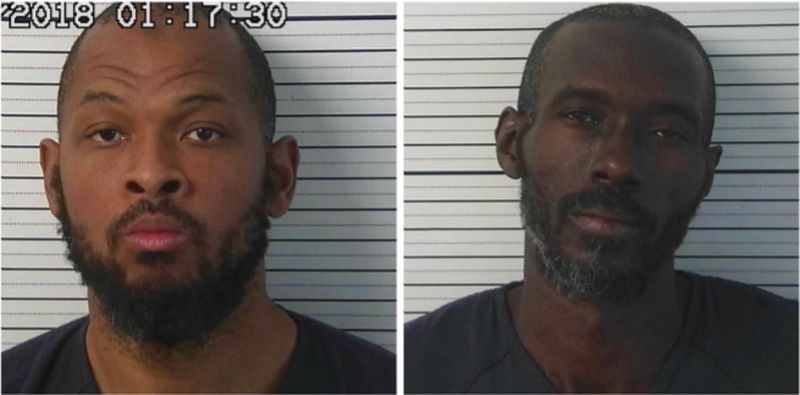 The mother of the missing boy said that Siraj Ibn Wahhaj wanted to perform an exorcism of the boy because he thought he was possessed, CBS News reported, citing court documents. The mother told officials that the boy suffers from seizures, cannot walk, and needs constant attention.
Authorities said during the raid on Aug. 3, that they had found the father armed with multiple firearms, including an assault rifle. They also said they believed there was a shooting range on the site.
During the raid, children between the ages of 1 and 15 were found in the compound. They looked like "third-world-country refugees" and had only "dirty rags for clothing," the sheriff said.
Hogrefe, in an Aug. 4 statement, said that officials found the "occupants were most likely heavily armed and considered extremist of the Muslim belief."
People who were found in the compound, described as a buried trailer, had "no shoes, personal hygiene, and basically dirty rags for clothing," Hogrefe said. "We all gave the kids our water and what snacks we had–it was the saddest living conditions and poverty I have seen," he added.
A couple said they told officials months ago that they believed the missing boy and his father were living on the compound.
"They were dragging their feet. They were taking too long," said Tanya Badger, CNN reported. "Even if they were trying to build a case or whatnot, a child's life is at stake."
"We are just beyond frustrated that they took so long," Badger added.
The Associated Press contributed to this report.