A Twitter user has alleged O.J. Simpson has sent them a series of threatening direct messages through his new Twitter account, with one containing multiple knife emojis, along with the warning that "I WILL FIND YOUR [expletive] AND CUT YOU."
The man, who runs a parody O.J. Simpson account under the handle @KillerOJSimpson, posted two videos containing the menacing messages, reported the New York Post.
He alleges they were sent to him from the Twitter account of the 71-year-old disgraced football star who was acquitted from the 1994 homicides of his former wife, Nicole Brown Simpson and her friend Ron Goldman.
The parody account, which often posts memes of Simpson, has a bio which reads "If you don't see it here, I didn't say it. But I did do it…Just not officially," and uses a doctored image of Simpson smiling while holding a knife.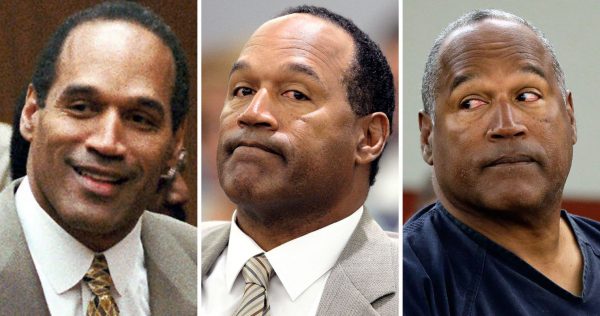 The footage shared on the social media site allegedly shows seven direct messages to @KillerOJSimpson from Simpson's newly created "@TheRealOJ32" account.
Since Simpson joined Twitter on June 15, he has gained over 740,000 followers. His first post was a video of himself saying, "Coming soon to Twitter you'll get to read all my thoughts and opinions on just about everything."
The first clip uploaded by @KillerOJSimpson, is narrated by a man saying, "Man, you would never guess who the hell just messaged me on Twitter in a DM. Look at this [expletive]."
Um yeah, @TheRealOJ32 Just sent this scary ass DM treating me to delete my parody account. Watch the video. 😐🤣🔪 RT this @WORLDSTAR @TMZ Funny stuff. #OJSimpson pic.twitter.com/3bXha7n47U

— O.J. Simpson🔪 (@KillerOJSimpson) 17 June 2019
A handheld camera then shows a series of messages which appear to be exchanged between Simpson's Twitter account and the parody account user.
Since the videos were posted, Simpson's lawyer Malcolm LaVergne has said the sender of the menacing messages might not be the former NFL player, reported The Independent.
The parodist continues to read out the messages, with one demanding the parody account be deleted over "false missleading content[sic]."
The parody account holder responded, "And if I don't? You gonna stab me too? In reality I ain't lying..You, me and millions know the truth. You Trippin' over a parody account lol Welcome to twitter bruh [sic]."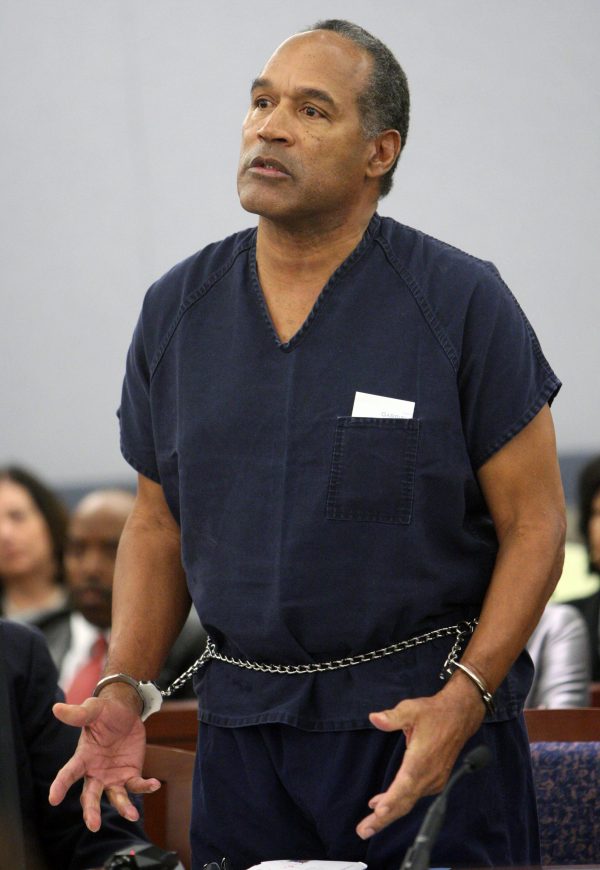 The video shows a response, allegedly from Simpson, which threatens "serious consequences."
The supposed Simpson continues: "I'll find your ass one way or another so don't mess with me. I got nothing to lose. Grow up!"
The narrator then continues that he responded to the messages with a thumbs-up and a dagger emoji, to which the @TheRealOJ32 account sent an emoji of a knife.
"Look what his [expletive] sent me! Like, for real dude? That's crazy!" the narrator says.
The heated exchange continues in the second clip, which the parody account holder posted on Twitter some hours later.
C'mon man lmao OJ playin…DM number 2. He about to "cut" me. #OJSimpson 🤣 pic.twitter.com/UX6z3PfBny

— O.J. Simpson🔪 (@KillerOJSimpson) 17 June 2019
"Seen that video you posted about me. You think I'm playing? Tired of all your [expletive]. I WILL FIND YOUR [expletive] AND CUT YOU — Don't believe me? Just watch and see [expletive]," Simpson allegedly tells the user.
The parodist responds, "Dude there are others that literally have more followers than me and more convincing than mine. LMAO You gonna cut me? Awesome. Is that what you said to Nicole?"
The narrator then shows a message containing 16 knife emojis allegedly from @TheRealOJ32 account with the words "you next."
On June 19, @KillerOJSimpson tweeted: "Doing live stream in the morning, Should get more interesting. Before I posted, I wanted to be cleared from my lawyer. Good to go."
Nevada Department of Public Safety spokeswoman Kim Smith told the New York Post that the Division of Parole and Probation is looking into the alleged messages, as it "takes threats or acts of violence against public safety very seriously," since Simpson is still on parole.
"If there is an alleged violation, an investigation will be conducted and appropriate actions will be taken by the Division and the Parole Board," she said.