The third case against Ayoola Ajayi, who is accused of murdering Utah college student MacKenzie Lueck, has been opened by prosecutors.
Prosecutors filed sexual abuse and kidnapping charges against Ajayi on Aug. 20. He was charged with one count of aggravated kidnapping and three counts of forcible sexual abuse.
According to the charges, filed in Utah's 3rd District Court, a woman told police she met the man on a dating application and arranged to meet him in person. They later planned a dinner at his house in March 2018.
After dinner, the woman said, Ajayi began getting aggressive, kissing her and refusing to stop before groping her.
She said Ajayi pinned her down and bit her multiple times, "causing her significant pain, and left bruising and bite marks," according to the Salt Lake Tribune, which obtained the charges.

Salt Lake County District Attorney Sim Gill told the paper that delayed reports are "understandable because many victims of sexual trauma don't always disclose."
He said the office staff "feel comfortable" with the decision to press charges based on the evidence in the case.
"All I can say is that, for us, this continues to be an open and active investigation. I'm not necessarily talking specifically about this case [filed Tuesday], but in general," Gill said. "If there is anybody out there who's a victim of a crime or intimidation, they should recognize there are resources available to them and to reach out to their local law enforcement to communicate those concerns. They're not alone."
Ajayi was charged earlier this month with possession of child pornography, making the new charges the third case against him. The Salt Lake County District Attorney's Office said that Ajayi possessed 19 images of children as young as four engaged in sex acts, leading to 19 counts of sexual exploitation of a minor.

Accused of Murder
Lueck, 23, a student at the University of Utah, was reported missing on June 20. Investigators said she and Ajayi, a Nigerian national who was investigated in 2014 over a rape allegation, met at a park in the early hours of that day, a scene witnessed by a Lyft driver who dropped the woman off.
Cellphone data also placed Ajayi at the park.
Gill said that Lueck's body was found in a wooded area with her arms bound behind her and said her cause of death was determined to be blunt force trauma to the head.
A search warrant executed on Ajayi's Salt Lake City home turned up charred tissue and officers later discovered Lueck's body in a canyon about 85 miles away.
Ajayi was arrested on June 28 and charged with one count each of aggravated murder, aggravated kidnapping, obstruction of justice, and desecration of a human body.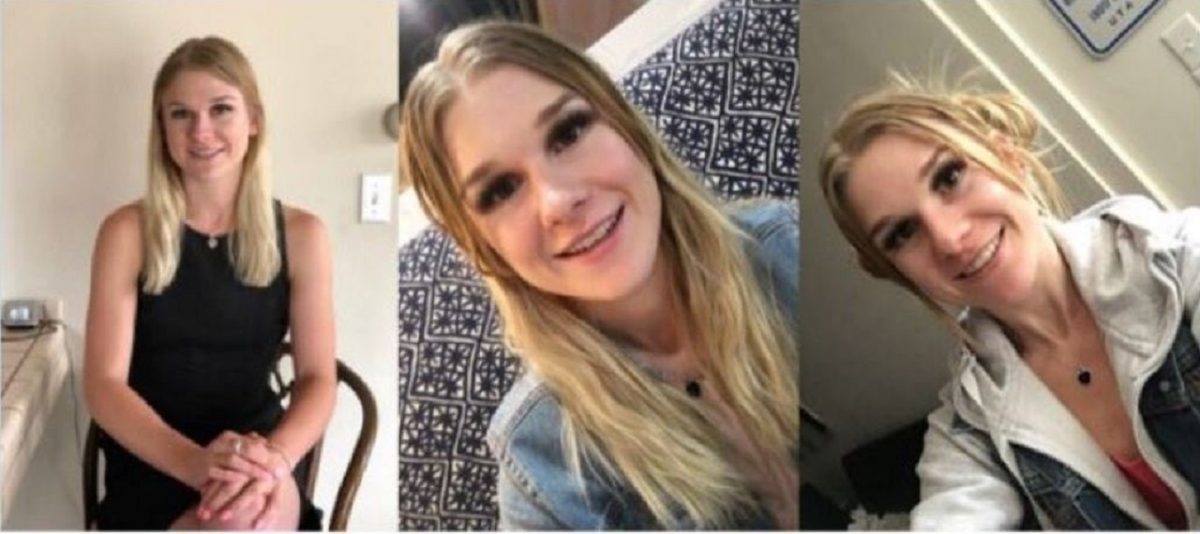 Ajayi's estranged wife said that the marriage to Ajayi, which let him stay in the United States legally, ended due to the extent of the violence he committed against her.
"He was telling me not to talk to anybody. He used to check up on me. He started to get more and more aggressive. Eventually, he said he would kill me if I didn't go to Utah," she told the Daily Mail.
"He tried to tie me up with a phone cord. When I went [to] run, he blocked the door. I ended up jumping through a window and cutting my arm on the glass."
Ajayi was also accused of planning to build a secret soundproof room. Brian Wolf, the contractor who met with Ajayi, said the accused killer wanted a room with a fingerprint thumb lock keypad.