A man accused of letting his 12-year-old daughter drive when she hit and killed a pedestrian and his dog is in the country illegally, Immigration and Customs Enforcement (ICE) said.
An immigration hold was placed on Tol for an immigration violation, ICE confirmed to The Epoch Times.
Immigration and Customs Enforcement assigned to the agency's Criminal Alien Program encountered Tomas Mejia-Tol on Aug. 17 at the Harris County Sheriff's Office after being arrested by the Houston Police Department on charges of homicide and endangering a child.
"After interviewing Mejia-Tol and determining he was living in the United States illegally, officers lodged an immigration detainer with the Harris County Jail. On Aug. 18, 2019, Mejia-Tol was released from the Harris County Jail on bond, and was turned over to ICE. Mejia-Tol remains in ICE custody pending removal proceedings," an ICE spokeswoman told Epoch Times in an email.
According to the agency, "detainers are placed on aliens arrested on criminal charges for whom ICE possesses probable cause to believe that they are removable from the United States."
"A detainer requests that a law enforcement agency notify ICE before a person is released from criminal custody and then briefly maintain custody to allow the Department of Homeland Security to assume custody for removal purposes," it added.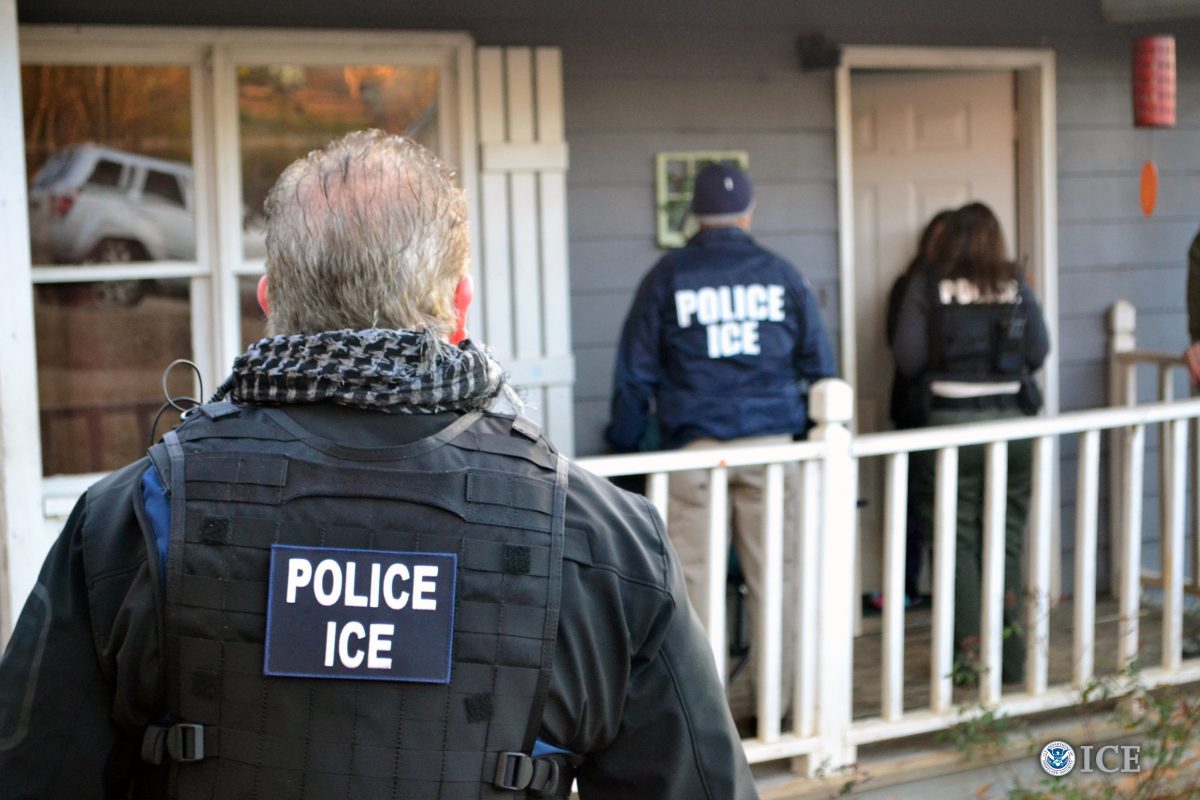 Mejia-Tol's daughter was driving a Ford Explorer on Aug. 15 when she slammed into a pedestrian and his dog, killing them both, the Houston Police Department told Epoch Times.
"When she took it out of gear and hit the accelerator the vehicle went forward at a high rate of speed and that's when it struck a male pedestrian. He was pronounced deceased. The father was eventually detained and will be charged," said John Cannon, a department spokesman.
The girl is not likely to be charged. Asked why not, Cannon said that investigators with the district attorney's office determine who to charge. "The father is charged. He allowed her to drive," he said.
The father was arrested and charged with homicide and endangering a child.
"You can't allow a young child to drive in a populated place," Sean Teare, chief of the Harris County District Attorney's Office Vehicular Crimes Division, said in a statement.
"If you're going to teach a young person how to drive, go to an empty parking lot. Go somewhere where you're not going to have the potential for taking someone's life."
This is Enrique Vazquez. His family says he was working hard, making money to take care of his sick mother. Yesterday he was walking his dogs when prosecutors say he was hit and killed by a 12yo girl. Her father is now charged for allowing her drive.https://t.co/8KP13Rjbzl pic.twitter.com/9J9aKnHNiT

— Marla Carter (@MarlaABC13) August 16, 2019
The district attorney's office said that Mejia-Tol tried telling officers he was driving but video footage undermined his claim, as did his daughter.
"The 12-year-old did indicate that her dad was allowing her to drive the car to practice driving," a spokesperson for the Harris County District Attorney's Office told KTRK. Witnesses told the broadcaster that the shocking scene became even more surreal when police officers gave the girl a field sobriety test to see if she was under the influence.
The pedestrian who was hit was identified as Mexican native Enrique Vazquez.
On a GoFundMe page, for a man named Fernando Vazquez who said he was Vazquez's brother, told people he was raising money to send Vazquez's body to Mexico, "where his mother awaits to say her last goodbye after not being able to see her son for more than 30 years."
Paramedics pronounced the man dead at the scene, police said.