A man accused of killing a 4-month-old boy after finding out the child wasn't his son reportedly had been deported five times from the United States.
It was reported that Carlos Zuniga-Aviles, of Honduras, has used several fake names, including the alias Jose Agurcia-Avila. He used that name when he spoke to police in Memphis, Tennessee, following his arrest in the child's death.
U.S. Immigration and Customs Enforcement (ICE) officials confirmed to WMC5 that he has been deported at least five times.
Man accused of killing infant over paternity had been deported 5 times: ICE https://t.co/VjcYgRQmpw pic.twitter.com/STHdR89qwS

— New York Post (@nypost) April 26, 2019
Zuniga-Aviles, 33, faces charges of first-degree murder in perpetration of aggravated child abuse.
According to WMC5, ICE officials filed an immigration detainer on him, adding that he was in the U.S. illegally.
The agency said in a statement that it "has lodged an immigration detainer on unlawfully present Honduran national Carlos Zuniga-Aviles AKA Jose Avila-Agurcia following his arrest for murder in Shelby County, Tennessee."
"ICE will seek to take him into custody to reinstate his removal order following the resolution of the criminal charges he currently faces," the agency continued, according to the news outlet. "Mr. Zuniga-Aviles has been removed from the U.S. five prior times; his most recent removal by ICE to Honduras took place in December 2016. Mr. Zuniga-Aviles subsequently illegally re-entered the U.S. after removal, which is a felony act under federal law."
He was deported back to his native Honduras in 2010, 2011, 2012, 2015, and most recently, in December 2016.
In the 2016 deportation, Zuniga-Aviles was removed by ICE in Salt Lake City, Utah.
Zuniga-Aviles later returned to the U.S. after he was removed, which is a felony under federal law, WREG reported. It's not clear when he returned.
He was living with his girlfriend and her infant son when he was arrested in Memphis, said officials.
Alexander Lizondro-Chacon, the baby, was pronounced dead at a hospital due to blunt force trauma, reported the Memphis Commercial Appeal, which said his mother, Mercy Lizondro-Chacon, called the police on April 12 to report that the boy was having difficulty breathing.
The boy had pneumonia, a fractured skull, and a broken rib, the Appeal reported.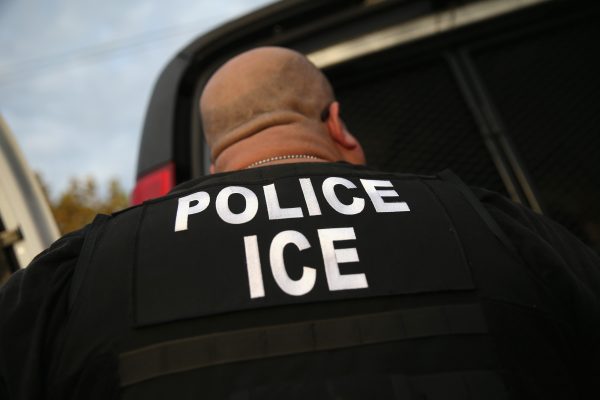 Lizondro-Chacon later told detectives that  Zuniga-Aviles admitted hitting the baby several times in the head after learning he wasn't the father.
A medical examiner said the boy's death was a homicide.
Zuniga-Aviles is expected to go back to court next week.
Facts About Crime in the United States
Violent crime in the United States has fallen sharply over the past 25 years, according to both the FBI's Uniform Crime Reports (UCR) and the Bureau of Justice Statistics (BJS) National Crime Victimization Survey (NCVS).
The rate of violent crimes fell by 49 percent between 1993 and 2017, according to the FBI's UCR, which only reflects crimes reported to the police.
The violent crime rate dropped by 74 percent between 1993 and 2017, according to the BJS's NCVS, which takes into account both crimes that have been reported to the police and those that have not.
"From 1993 to 2017, the rate of violent victimization declined 74 percent, from 79.8 to 20.6 victimizations per 1,000 persons age 12 or older," the U.S. Department of Justice stated.
Both studies are based on data up to and including 2017, the most recent year for which complete figures are available.
The FBI recently released preliminary data for 2018. According to the Preliminary Semiannual Uniform Crime Report, January to June 2018, violent crime rates in the United States dropped by 4.3 percent compared to the same six-month period in 2017.