To honor the short life of Maleah Davis, 4, who was allegedly killed by her stepfather last month, she will be laid to rest in a special donated 'My Little Pony' themed casket at a private funeral on June 22.
The colorful coffin, which has the 4-year-old's smiling face and name in pink on it, was built and donated to the Davis family by SoulShine Industries, reported ABC13.
Images of Maleah's tiny casket, which is covered in pictures of clouds, rainbows, and ponies, were first shared by her father on June 19 ahead of her funeral this weekend.
Maleah's father posted the photos on Instagram, accompanied by 14 pink heart emojis.
[Epoch_social_embed]
View this post on Instagram
[/epoch_social_embed]
The interior of the girl's casket has a pale rainbow lining and is emblazoned with even more ponies, while the side displays her full name, Maleah Lynn Davis.
Although members of the public won't be able to attend the service, hosted by Richardson Mortuary, the mortuary's website allows people to send flowers and private condolence messages to the Davis family.
Toys and teddy bears will be put on display at Maleah's service this weekend, before being donated to Houston Fire Department, ABC 13 reported.
The special casket will serve as a touching tribute to the 4-year-old, as her family told ABC that pink was her favorite color, adding that "she loved My Little Pony," and "all the girly things one could imagine."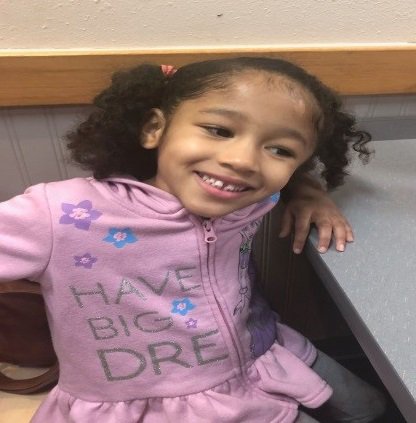 "Maleah spread love and laughter wherever she went. She has left a profound message of love on this world that will never be forgotten," the family told New York Daily News.
Speaking to CNN, SoulShine Industries owner Trey Ganem said it was a "blessing" to be able to create the custom casket for the family.
"The casket is the most important part of remembering somebody, so it should be special," Ganem said.
News of the Houston girl's tragic death came after weeks of searching. Her body was found in Arkansas on May 30.
Derion Vence, the ex-fiancé of the little girl's mother, has since been charged in connection with her death.
The remains of the missing 4-year-old were discovered in a garbage bag emitting a foul odor in Arkansas, officials said on June 3.
The Harris County Institute of Forensic Sciences made a positive identification in the case, Click2Houston reported.
The discovery was made after Derion Vence, the ex-fiancé of Maleah's mother and the individual who had been arrested in connection with the 4-year-old's disappearance, allegedly told Quanell X, a community activist, that he had dumped her body near Hope, Arkansas.
The activist said Vence told him Maleah's cause of death was accidental.
The manner and cause of the girl's death are still under investigation as more tests are carried out.
On June 3, the Harris County District Attorney said in a statement that Vence remains charged with tampering with evidence—namely, the corpse—which is a second-degree felony punishable by up to 20 years.
A month before Maleah's remains were discovered, Vence reported the girl missing after claiming that he was attacked by several Hispanic men when he was changing a tire while driving to the airport.
He said that the girl was missing when he woke up.
But according to local reports, Vence was arrested about a week later and charged with tampering with evidence, with police adding that his story kept changing.
"All I can say is he told me it was an accident, and that she is dead and where he dumped her body," Quanell said during a press conference, according to local media.
"He said he pulled over in Arkansas, got out of the car, walked off the side of the road, and dumped her body off the side of the road," Quanell added.
"She touched the lives of many; our shining, beautiful little girl, the light of our lives and the star of our hearts who leaves us smiling through our tears," Maleah's obituary reads. "She was happiness personified."