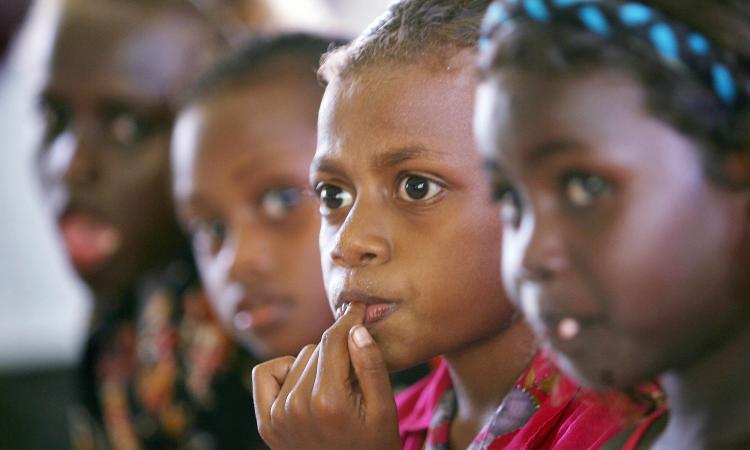 Malaria, which was eradicated from Australia in 1982, can be wiped out as a global killer within two generations, says one of the worlds leading experts on the disease.
Sir Richard Feachem, the director of global health at the University of California, San Francisco, said they already had the tools to eliminate the disease, but it would take time.
"I think [by] 2050, 2060, we should be able to eradicate malaria from the planet," he told health experts in Brisbane at the inaugural meeting of the Asia–Pacific Malaria Elimination Network in early February.
"But long before that, we can eliminate – which means local eradication – [malaria] from a number of countries in this region. And the 10 countries that have come here [for the meeting] are the elimination countries, those with an ambition to get rid of it much sooner than 2050."
While malaria still exists in over 100 countries, Sir Richard was referring to the countries in attendance – Malaysia, South Korea, China, the Solomon Islands, Sri Lanka, Vanuatu, Indonesia, the Philippines and also Bhutan and North Korea, who were not represented.
Malaria is caused by an extremely resilient parasite that is spread by the Anopheles mosquito. The parasite multiplies in the liver, infecting red blood cells, and can disrupt the blood supply to vital organs.
According to the World Health Organisation (WHO), a child dies of malaria every 30 seconds and approximately half of the world's population is at risk of catching the disease.
Australia's role
Parliamentary Secretary for International Development Assistance Bob McMullen, who attended the Brisbane meeting, said malaria is one of the three biggest killers next to AIDS and tuberculosis, killing more than one million people annually.
Australia had committed $210 million to the Global Fund to fight AIDS, Tuberculosis and Malaria, he said, but was particularly focussed on the Solomon Islands and Vanuatu.
"These two countries have amongst the highest incidence of malaria outside of Africa," he said.
Professor Feachem said the challenges to eradicate malaria in the region were compounded by widespread populations, civil unrest and political instability
"The Solomon Islands has a challenge of starting from a quite high level of malaria and it's a poor country with a weak health system and scattered populations on small islands."
The conference would focus on helping regional countries to share information, learn from each and work collectively, he said, and Australia's input into that process was significant.
"Australia will play a special role helping to cover the costs of this, but also will continue to play an important scientific role."
Professor Feachem said the Brisbane Conference had also received support from the WHO and the Bill Gates Foundation.
"I think it's a conviction from Bill and Melinda [Gates] personally that this is an avoidable and preventable tragedy," he said. "We have about a million deaths from malaria in the world every year. They're almost all in children and they needn't happen."