China's youngest gold medalist says her motivation to win at the Tokyo Olympics was simple: to make "a lot of money" to cure her mother's illness. The young lady's drive to help her family highlights the dismal economic conditions faced by many Chinese citizens today.
"My mom is ill … I don't know what illness she has," 14-year-old Quan Hongchan told reporters on Aug. 5, adding that she doesn't know how to pronounce the full name of the disease.
The teenager won the women's 10-meter platform diving final event at the Tokyo Aquatics Centre on Aug. 5. The young diver blew away the competition with a record overall score of 466.20, more than 40 points ahead of her teammate, who won silver.
The full score of all her five dives during the final was 477 points.
When asked at a press conference after the event about the secret to getting such a high score, Quan's comments didn't go beyond "practice," but then she mentioned her sick mother and her story flooded China's social media.
"I just want to make money to get her [my mother] medical treatment. [I] need to earn a lot of money to cure her," Quan said.
This is as real as any interview of Chinese athletes can get. 14 year old Quan Hongchan basically said she wanted to make more money cause her mom is sick. She didn't know what the sickness is cause she doesn't recognize the character(s). pic.twitter.com/YoqSpuHiqb

— William (@cowboyInNY) August 7, 2021
The postponement of the 2020 Games amid the COVID-19 pandemic allowed Quan to meet the minimum age requirement. Born on March 28, 2007, she turned 14 four months ago.
Quan comes from a low-income family of farmers in Maihe village in Zhanjiang city, Guangdong Province, where the local annual per capita income is $1,700.
Due to a car accident in 2017, Quan's mother has been hospitalized several times, which exhausted all of the family's savings.
The eldest daughter of the five children in her family, she left home at the age of 7 to learn diving. Her coach said that Quan practiced more than 400 dives on a daily basis at the Zhanjiang Sports School, according to China's state-run media.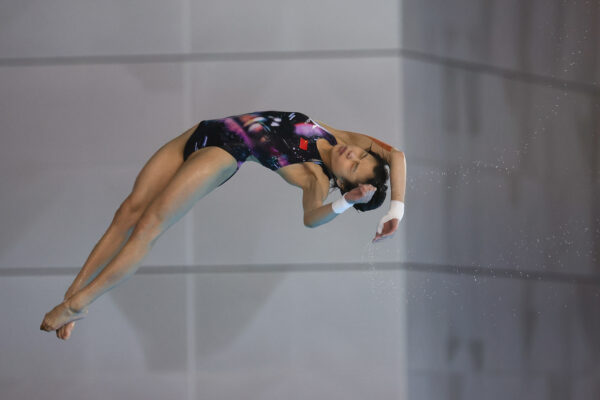 During her vacation time, home was the only place Quan could afford to be.
"I haven't even been to an amusement park yet, nor the zoo," she said in a past interview with state-run broadcaster CCTV. "I want to go play arcade games like claw machines after the Olympics, to have some fun."
Quan joined the provincial team at age 11 and the national team at 13.
As the youngest athlete in China's delegation, Quan sealed the 33rd gold medal for the country this summer. Prior to this year, she had no experience in competing at an international event.
Quan said she felt more nervous about facing reporters in the media room than competing at the Games.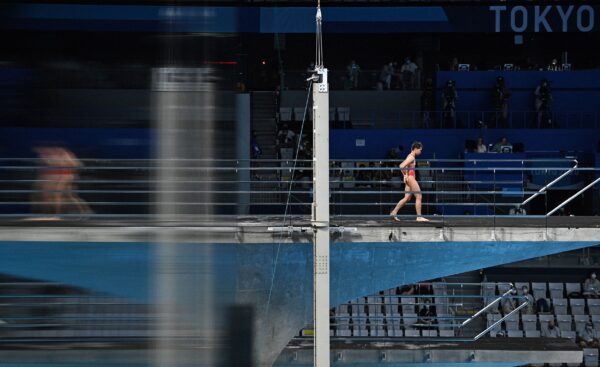 Since her victory, Quan has been promised a furnished apartment, a store, and cash awards by local companies, Chinese media said, along with the nearly $80,000 gold medal bonus.
A local hospital also claimed to offer full medical coverage for her family.
The Tokyo Games ended on Aug. 8.
Poverty in China
Some families in Quan's village cultivate their children to compete in sports as a way out of poverty. Hers is one of the 38 low-income households out of the approximately 400 in her urban village in Zhanjiang city.
The Chinese Communist Party set the poverty line at $617 per person per year. A family is considered to have been lifted out of poverty when their annual income surpasses that amount.
By comparison, the 2020 poverty line in the United States is an annual income of $12,760 per person.
Although Chinese leader Xi Jinping declared in February that China had eradicated poverty since he came into power in 2012, experts suspect the contrary.
During a ceremony in Beijing, Xi said, "All of the 98.99 million poor rural population have been taken out of poverty." He added that nearly 1,000 counties and almost 130,000 villages had been removed from poverty lists.
U.S.-based China expert and commentator Hu Ping said: "China is still far away from removing poverty."
Chinese Premier Li Keqiang said in May 2020 that 600 million Chinese earned an average monthly income of $155 or less when unemployment weakened China's economy during the pandemic.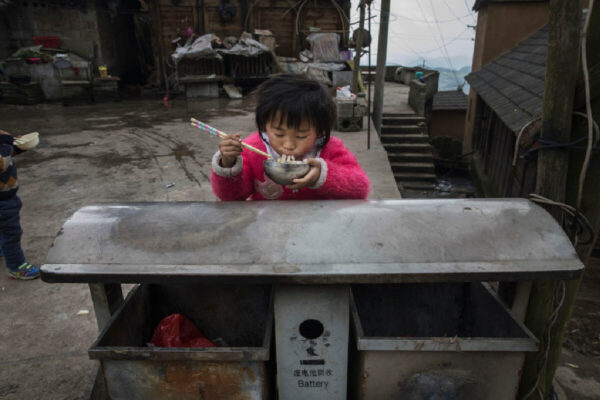 Quan is the third Olympic champion from Zhanjiang, the hometown of several Olympic and world champions.
Very few athletes will make it to the international competition level, Duan Daili, a former track and field athlete, told The Epoch Times.
"Ninety-nine percent of the students in sports college are eliminated," he said. Those who leave the sports college are rarely able to go back to ordinary schools or get a higher education.
Three out of the five children in Quan's family practice diving, including her younger brother and sister.