A trial expected to involve tens of thousands of healthcare workers launched this week in an attempt to determine whether chloroquine or hydroxychloroquine can prevent infection from the CCP (Chinese Communist Party) virus, the new illness from China that causes COVID-19.
The global study is being led by researchers at the University of Oxford in the United Kingdom and scientists at the Mahidol Oxford Tropical Medicine Research Unit in Bangkok, Thailand.
The double-blind, randomized, and placebo-controlled trial is expected to enroll 40,000 healthcare workers and staff from Europe, Africa, Asia, and South America who have close contact with COVID-19 patients.
"COVID-19 is a major risk for frontline healthcare workers around the world," Nicholas White, an Oxford professor based at the unit in Bangkok, said in a statement.
"We really do not know if chloroquine or hydroxychloroquine are beneficial or harmful against COVID-19. The best way to find out if they are effective in preventing COVID-19 is in a randomized clinical trial."
Chloroquine or hydroxychloroquine are used worldwide against malaria and lupus. Doctors in many counties started prescribing them for the treatment and prevention of COVID-19 early in the pandemic.
Critics say there's a lack of rigorous trials attesting to their safety and efficacy.
India earlier this year recommended healthcare workers take hydroxychloroquine as a prophylactic.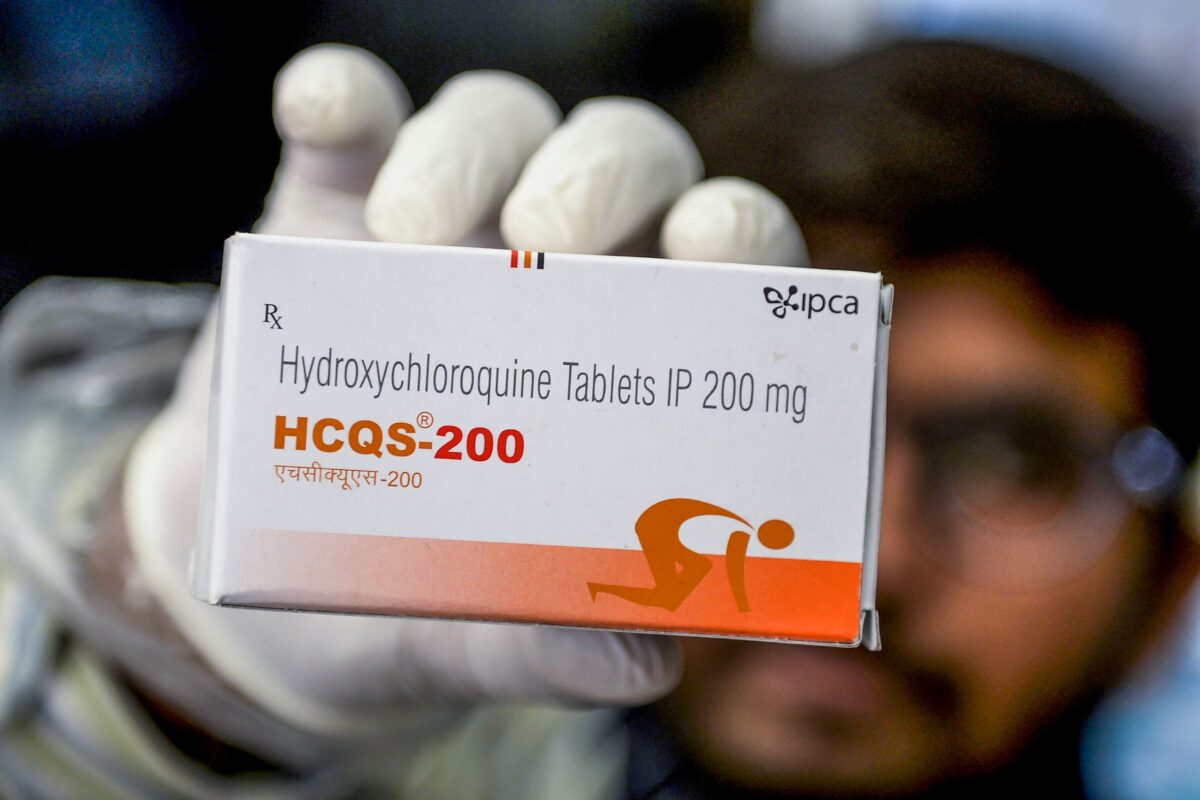 Most trials underway are examining whether the drugs are effective in treating the new disease.
Participants in the new trial will receive chloroquine or a placebo if they're in Asia or hydroxychloroquine or a placebo if they're in the other areas. In each area, half the participants will get the drug and half will receive a placebo. The selection will be random and neither researchers nor volunteers will know which one they're receiving.
The drug of placebo will be given for three months.
The trial is funded by a grant from the Bill & Melinda Gates Foundation, the Wellcome Trust, and MasterCard Therapeutics Accelerator.
"Hard scientific evidence from large-scale clinical trials is essential. Hydroxychloroquine and chloroquine have shown positive results in small-scale studies and anecdotally, but there are still many unknowns," said Nick Cammack, who is leading work on COVID-19 therapeutics at Wellcome, in a statement. "These trials will give us the best understanding of how safe and effective these drugs might be across different populations and age groups."
Enrollment began Thursday at the Brighton and Sussex University Hospitals and the John Radcliffe Hospital in Oxford. A total of 25 sites in Britain are expected to open by the end of June.
Plans are underway to open sites in Thailand, Southeast Asia, Italy, Portugal, and South America.
Healthcare workers who have had COVID-19 or an acute respiratory infection are not allowed to enroll.
Results are expected by the end of 2020.