British police declared a "major incident" on July 4 after two people were found critically ill after allegedly being exposed to an "unknown substance" near the site where former Russian spy Sergei Skripal and his daughter, Yulia, were poisoned months ago.
The incident unfolded near Amesbury, in Wiltshire, England, according to local police, who said the victims are a man and a woman in their 40s who "were found unconscious in a property."
"They are both currently receiving treatment for suspected exposure to an unknown substance at Salisbury District Hospital. They are both in a critical condition," the statement added.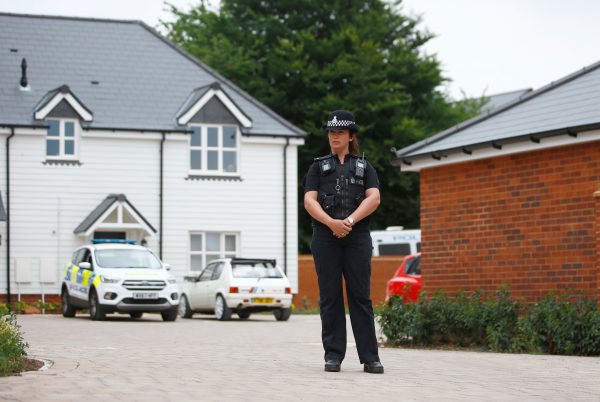 Initially, officials thought that the patients became sick after consuming a contaminated batch of crack cocaine or heroin.
But, as police said, "further testing is now ongoing to establish the substance which led to these patients becoming ill, and we are keeping an open mind as to the circumstances surrounding this incident."
It's not clear if a crime has been committed, and a police investigation is underway.
"The current advice … based upon the number of casualties affected, is that it is not believed that there is a significant health risk to the wider public. This will be continually assessed as further information becomes known," said Public Health England in a statement.
Metropolitan Police said that "given the recent events in Salisbury, officers from the counter-terrorism network are working jointly with colleagues from Wiltshire Police regarding the incident in Amesbury."
Several areas around Amesbury and Salisbury were cordoned off by police as a "precautionary measure," according to police. Salisbury District Hospital, where the two are getting treatment, remained open as of July 4.
Amesbury, located close to the megalithic site Stonehenge, is about seven miles from Salisbury, where Skripal and his daughter were found poisoned by a military-grade nerve agent in March. The Russian government was blamed for the attack, but Moscow has denied involvement.