A man has died when his car was swept up in floodwaters in the Australian state of Queensland amid rising rivers and widespread flooding that has forced the evacuation of whole townships.
But meteorologists and authorities have warned the worst may be yet to come as some rivers are not expected to peak until later this week.
One 24 hour period saw more than 119 millimetres of rain fill local catchments around the Queensland townships of Goondiwindi, Yelarbon, and Inglewood, leading rivers to swell and, in some cases, burst their banks which caused flooding.
Queensland Police Services (QPS) have been actively responding to the flooding and are working with Queensland Fire and Emergency Services (QFES) and local councils to ensure the safety of residents in impacted areas, a QPS spokesman told The Epoch Times in a statement.
After QPS declared an emergency on Dec. 1, police and emergency services helped safely evacuate around 800 people from Inglewood, which has a population of about 1,000.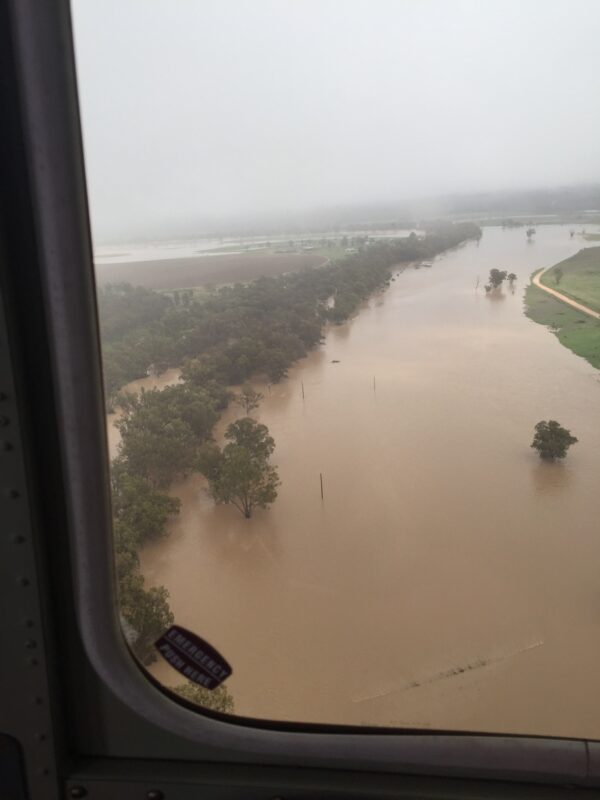 A further 200 were evacuated from Yelarbon, southwest of Inglewood, ahead of major flood levels, which were expected in the evening of Dec. 1.
"It's had a significant impact," QFES State Coordinator Chief Superintendent Rob Boniwell told The Epoch Times on Dec. 2. "I think most people did leave their homes and move to a place of safety or higher ground."
In the last 24 hours, QFES crews have responded to some 300 requests for assistance across impacted parts of the state, from assisting due to inundation at residences, sandbagging, and clearing fallen trees and debris to life threatening water rescues.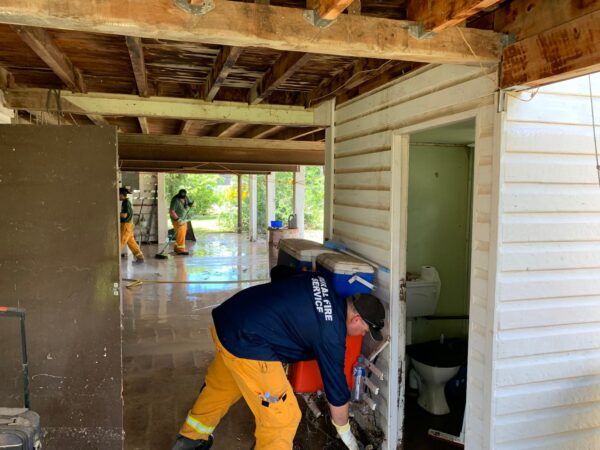 In that same period, crews undertook six rescues out of 14 water-related incidents. The majority of the rescues involved vehicles swept away.
"The majority of our responses have been to vehicles that have been either swept off roadways or causeways and or vehicles that have been stuck in floodwaters," Boniwell said, reiterating the commonly known Queensland slogan, "If it's flooded, forget it."
He had a warning for people who might think their bigger four wheel drive vehicles were more capable at tackling river crossings, saying they often "get caught out."
"Fast moving water, of only even 300 millimetres depth, is enough to overcome the vehicle's movement," he said.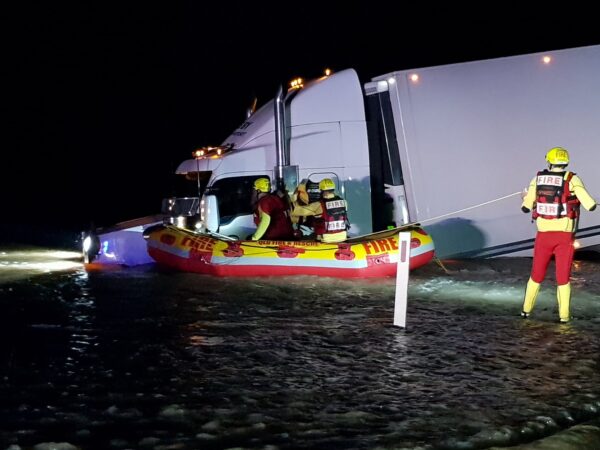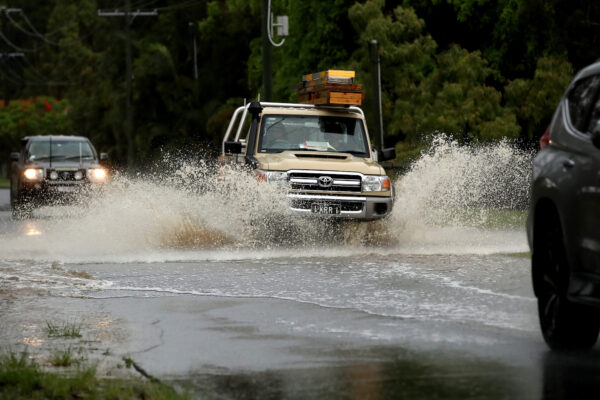 QFES advised people to consider alternative routes that don't involve a flooded causeway. "If there's any doubt, back it up and forget it," Boniwell said.
This comes after two utility vehicles were swept into Oakey Creek near Toowoomba, west of the state's capital, Brisbane, on Dec. 1.
"Sadly, a 73-year-old Roma man died after his vehicle became submerged in floodwaters at Yalangur, near Toowoomba, about 8.20 a.m. yesterday morning," a QPS spokesman told The Epoch Times in a statement.
Police said the Roma man was found dead inside the ute, but the driver and sole occupant of one of the other vehicles freed himself "and is safe and well."
The Forensic Crash Unit is investigating the circumstances surrounding the incident, and police urge anyone with information to come forward.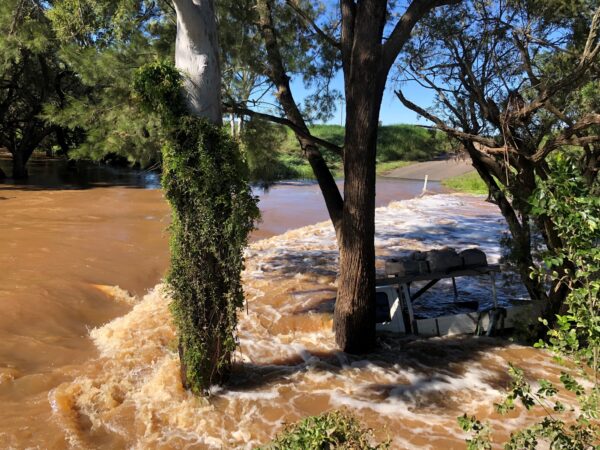 This was the second death due to recent Queensland floods after a 77-year-old man was found in his vehicle submerged in floodwaters near Emerald, some 730 kilometres (450 miles) north of Oakey Creek.
Queensland Police Service Deputy Commissioner Steve Gollschewski warned the rivers were still rising in the state's south, the Courier Mail reported.
"This isn't over, so some of this water will continue to cause problems," he said.
"We're looking at what it might mean in St George and other areas, particularly in the Dalby district disaster management area, to see what's going to happen later this week.
"In some instances there, and also in Goondiwindi, we aren't expecting the peaks until later this week, possibly Friday," he said.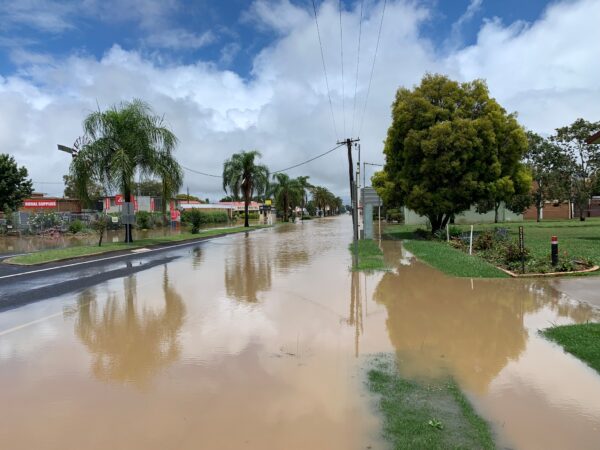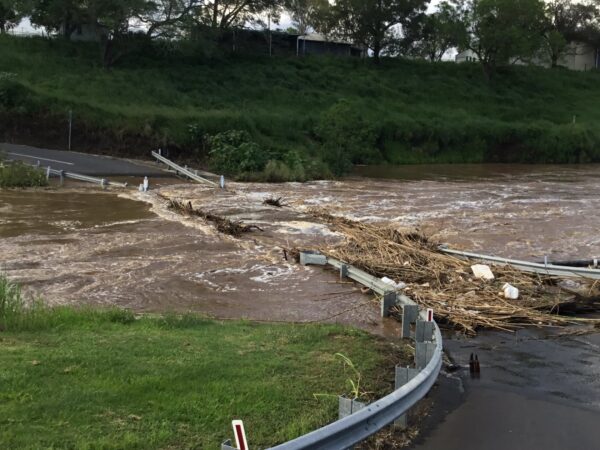 Major flood warnings remained along the Dawson River to the township of Theodore on Dec. 2, with moderate flooding expected downstream at Moura.
Further flooding is expected in the coming months after Australia saw a particularly wet spring from September to November, with the wettest November since records began in 1900, according to the Bureau of Meteorology's (BOM) spring climate summary.
Adding to BOM forecasts, more floods are expected over the local summer months due to the La Niña event in the Pacific Ocean and other climate driving factors such as common changes to global circulation patterns that influence Australian weather.
"All of this has contributed to saturated soil and catchments across large parts of eastern Australia, and with a wet summer still ahead, the risk of further flooding will remain for the coming months," BOM Senior Climatologist Dr Grainger said.
Australia saw more than double its national average rainfall in November—72 millimetres—breaking a 50-year-old record seen during the La Niña event of 1973.
For locals in the affected areas of Queensland, the Courier Mail reported that BOM meteorologist Shane Kennedy warned that with rivers continuing to rise, the worst could be yet to come.