Three major Australian retailers, Kmart, Bunnings, and The Good Guys, have been found using facial recognition technology on their customers.
Consumer group Choice asked 25 leading retailers in Australia whether they were capturing the biometric information of their customers and found the three national brands—who run hundreds of stores across the country—were doing so.
Edward Santow, professor at the University of Technology Sydney and a former human rights commissioner, said the widespread use of facial recognition technology was a concern for society.
"Even if that technology was perfectly accurate—and it's not—but even if it were, it also takes us into the realm of mass surveillance," he told Choice. "I think there will be great concern in the Australian community about walking down that path."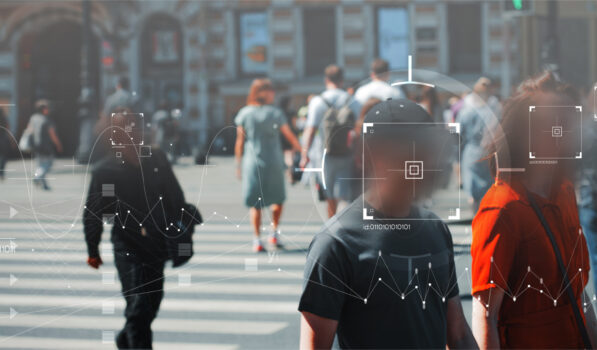 Kate Bower, a consumer data advocate from Choice, said team members visited stores to investigate and found Kmart and Bunnings had installed minimal signage to warn customers that they were subject to data collection—potentially putting the companies in breach of privacy laws.
"Most of these privacy policies you have to search for online, and they're often not easy to find," she said in a statement. "But because we're talking about in-person retail shops, it's likely that no one is reading a privacy policy before they go into a store."
In response to the findings, the CEO of Bunnings, Simon McDowell, said the measures were put in place to deal with theft and "anti-social behaviour."
"We let customers know about our use of CCTV and facial recognition technology through signage at our store entrances and also in our privacy policy, which is available on our website," he said.
"It's really important to us that we do everything we can to discourage poor behaviour in our stores, and we believe this technology is an important measure that helps us to maintain a safe and secure environment for our team and customers."
However, Mark Andrejevic, professor of media studies at Monash University, said more clarity was needed around the use of such technology.
"The first concern is notice and consent; it's not in highly visible forms of public notification that would invite people to understand what's taking place," he told Choice.
"I think the other set of concerns is we don't have a clear set of regulations or guidelines on the appropriate use of the technology. That leaves it pretty wide open.
"Stores may be using it for the purposes of security now, but down the road, they may also include terms of use that would say that they can use it for marketing purposes."