Chinese Tourists in Hong Kong More Eager to Quit Communist Party
August 17, 2012 4:45 pm Last Updated: October 1, 2015 12:35 pm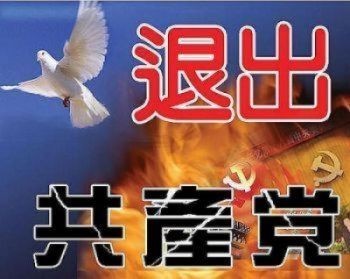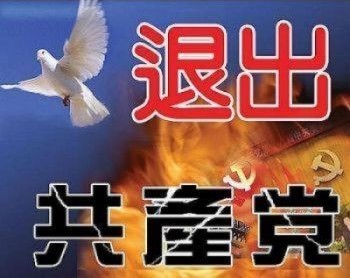 After the editorial series "Nine Commentaries on Communist Party" was published by The Epoch Times at the end of 2004, almost 1 million copies were distributed in Hong Kong within a month. Afterwards, a large number of people announced that they would quit, or renounce, the Chinese Communist Party (CCP).
Subsequently "quitting CCP service centers" were set up by volunteers at tourist sites and shopping centers in Hong Kong, aiming to provide an avenue for the roughly 20 million visitors from mainland China to withdraw their communist affiliations.
A volunteer who clarifies the truth and persuades people to quit the CCP in Hong Kong said that peoples' attitudes have changed in that they are more open minded about leaving: "A few years ago, when a handful tourists quit every now and then, I was thinking someday the tourists will come to the service center by group and line up waiting for withdrawal."
Recently when a tourist from the mainland heard a volunteer mention the campaign to withdraw from the CCP, the tourist said: "I know the Communist Party's time is up, please help me quit." 
In interviews a number of volunteers, who could not be named because they had family in China, said that some tourists who strongly supported what they were doing explained the change in the Chinese people. A few years ago, they said, people were still emotionally attached to the CCP, and ignored its wrongdoings and hoped it would improve. 
Chinese people would also attempt to convince themselves that the atrocities or injustices committed under Party rule were problems of individual Party members, while top leaders were good in heart, the volunteers said.
That has been changing since 2010, they said, and it is now easier to persuade Chinese tourists to renounce the Communist Party. The change is due to violent crackdowns on protest, the ability for more Chinese to understand how the free world operates, and a growing discontentment and disillusionment with one-Party rule. 
Read the original Chinese article. 
The Epoch Times publishes in 35 countries and in 19 languages. Subscribe to our e-newsletter. 
Click www.ept.ms/ccp-crisis to read about the most recent developments in the ongoing crisis within the Chinese communist regime. In this special topic, we provide readers with the necessary context to understand the situation. Get the RSS feed. Get the new interactive Timeline of Events. Who are the Major Players?