Douglas Cropper, a Maine state trooper, was called a hero after dramatic footage showed him pulling a driver over only to discovery that he was overdosing on heroin.
Cropper was on Interstate 295 in Portland at 6:15 a.m. when he spotted a Volkswagen Jetta traveling 15 mph over the speed limit.
When he pulled the car over, he took the driver's documents and went to his cruiser to write a ticket, the Portland Press Herald reported.
When he returned, he saw the driver was totally unresponsive: his head was tilted back and his mouth was wide open.
"I thought he had nodded off. Then he started to turn blue from lack of oxygen," Cropper told WMTW-TV.
https://www.facebook.com/watch/?v=10153972500014968
He then dragged the man onto the road.
Luckily, emergency room nurse Leon Chick was driving by and pulled over. He applied chest compressions to the man who then showed signs of life.
Rescue workers from Portland, Maine, then arrived and gave the man Narcan. He recovered and was able to walk on his own.
The unnamed driver was then taken to a hospital, and he revealed it was the second time in a week that he overdosed.
"He said he needed a kick in the head. I said this is the kick you get," Cropper said.
Fentanyl Overdoses
In August, President Donald Trump urged the Senate to pass a measure to stop synthetic opioid drugs such as fentanyl from being transported into the United States via the U.S. Postal Service system.
"It is outrageous that Poisonous Synthetic Heroin Fentanyl comes pouring into the U.S. Postal System from China," he wrote on Aug. 20.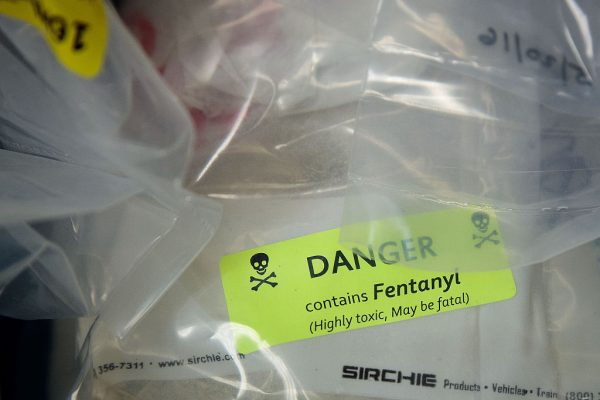 The shipment of fentanyl from China to the U.S. is "almost a form of warfare," Trump said in August.
"In China, you have some pretty big companies sending that garbage and killing our people," Trump said at the time.
More than 71,500 Americans have died of a drug overdose in 2017, according to data released the U.S. Centers for Disease Control and Prevention.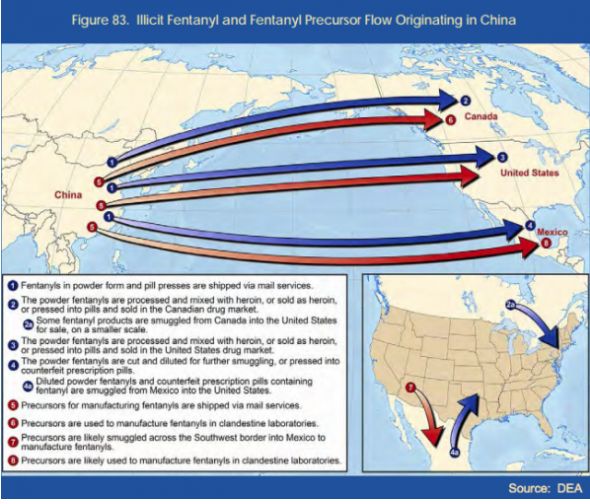 The majority—or least 68 percent—of those deaths could be attributed to opioids such as fentanyl.
"[Chinese drug makers] have been using the internet to sell fentanyl and fentanyl analogues to drug traffickers and individual customers in the United States," said Deputy Attorney General Rod Rosenstein in a statement on Oct. 17, 2017.