Magomed Abdusalamov Next Fight? Not for a While After Coma Following Match vs Mike Perez
November 4, 2013 4:16 pm Last Updated: July 18, 2015 5:18 pm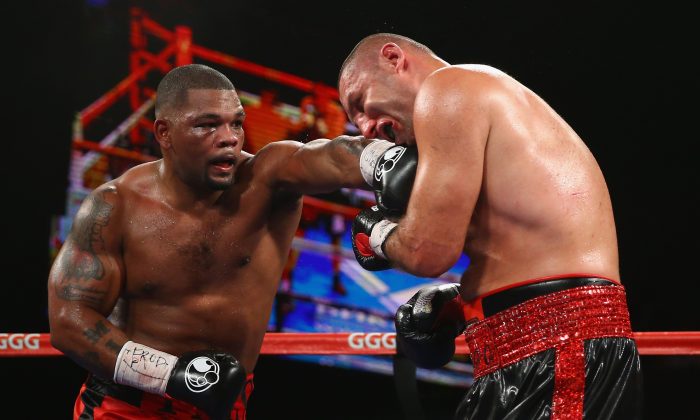 Magomed Abdusalamov's next fight won't be for a while, after getting a coma following a match vs Mike Perez over the weekend.
The Russian boxer lost the match, and is in a coma in  Roosevelt Hospital in New York. 
The coma was medically induced after a brain surgery to remove a blood clot, fight promoter Nathan Lewkowicz told USA Today.
Abdusalamov, 32, came into the fight 18-0 with 18 knockouts.
Lewkowicz, vice president of Sampson Boxing, which promotes Abdusalamov, said that the boxer is in stable condition.
The Russian boxer initially went to the hospital because he thought he had a broken nose and a broken hand, and the blood clot was found there. 
Ken Hershman, president of HBO Sports, said in a statement that "The thoughts and prayers of all of us at HBO Sports are with Magomed Abdusalamov."
"We are grateful for the medical care he is receiving here in New York City and out of respect for Magomed and his family, we will wait for any official updates on his condition before making any further statements."