French President Emmanuel Macron said Sunday that France would stand firm against racism but would resist vandals destroying statues or people pushing for a "false rewriting" of the country's history.
"We will be inflexible when it comes to tackling racism, anti-Semitism and discrimination, and new strong decisions will be made to reinforce the egality of chances," Macron said, according to a translation provided by TIME. "But this noble fight is perverted when it turns into communitarianism, into a false rewriting of history."
Following worldwide protests over the police-custody death of George Floyd in Minneapolis, some people in the United States and other countries have targeted statues of historic figures associated with slavery or other past human rights abuses.
France will not allow it, Macron insisted in a televised address to the nation, and called instead for people in France to "look at all of our history together with lucidity."
"I will be very clear tonight, compatriots: the Republic won't erase any name from its history. It will forget none of its artworks, it won't take down statues," he said.
Macron said legitimate struggles against racism became twisted when they became exploited by what he described as "separatists."
"It is necessary to unite around Republican patriotism. We are a nation where everyone—whatever their origin and religion—can find their place," he said, according to a translation by RFI.
France has seen a string of protests galvanized by Floyd's death. According to France24, at least 15,000 people demonstrated in Paris on Saturday.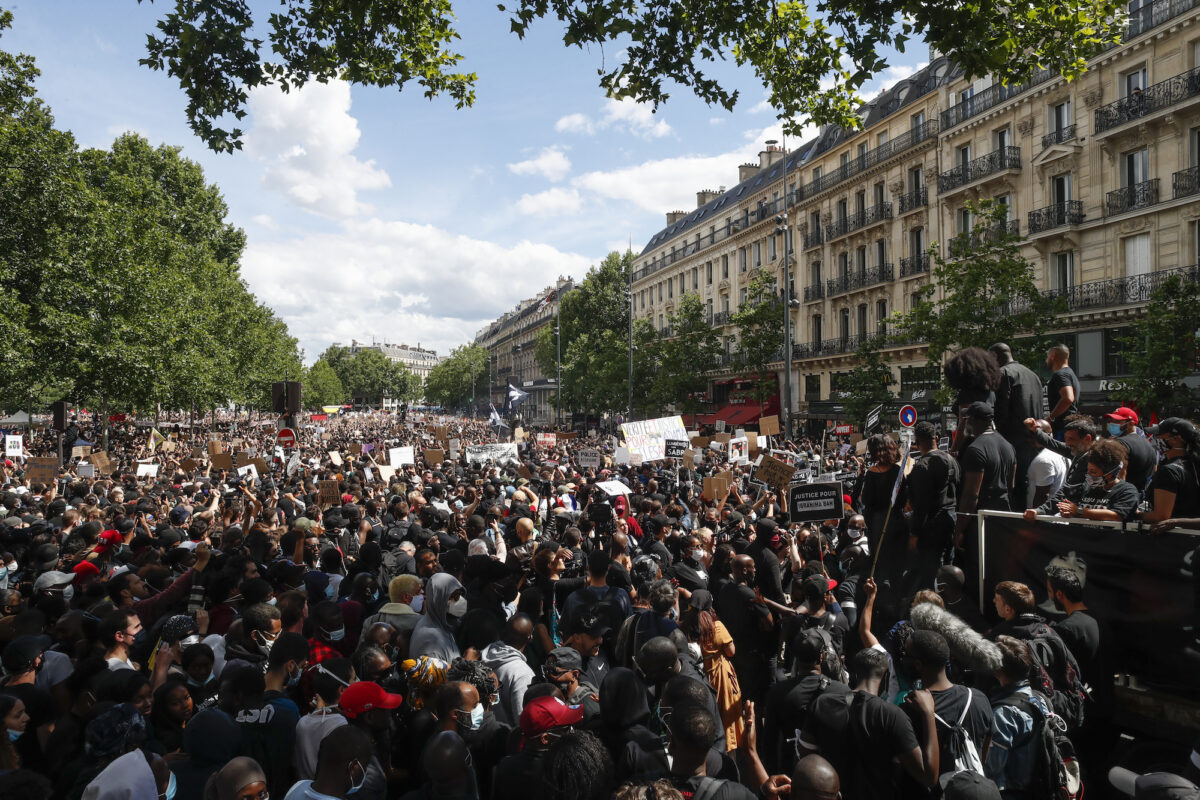 French authorities have responded to the demonstrations by banning police chokeholds and vowed to stamp out racism among police.
Reacting to the swell of public anger, French Interior Minister Christophe Castaner said last week in a televised address: "The chokehold method will be abandoned. It will no longer be taught in police and gendarmerie schools. It is a method that has its dangers."
Castaner vowed he would crack down on racism in the ranks of French law enforcement.
"Too many officers have failed in their republican duty. It is not enough to condemn it," he said. "We have to track it down and combat it."
Members of law enforcement objected to being portrayed as racists and have held several protests of their own. The most recent took place in central Paris on Sunday evening, following Macron's address.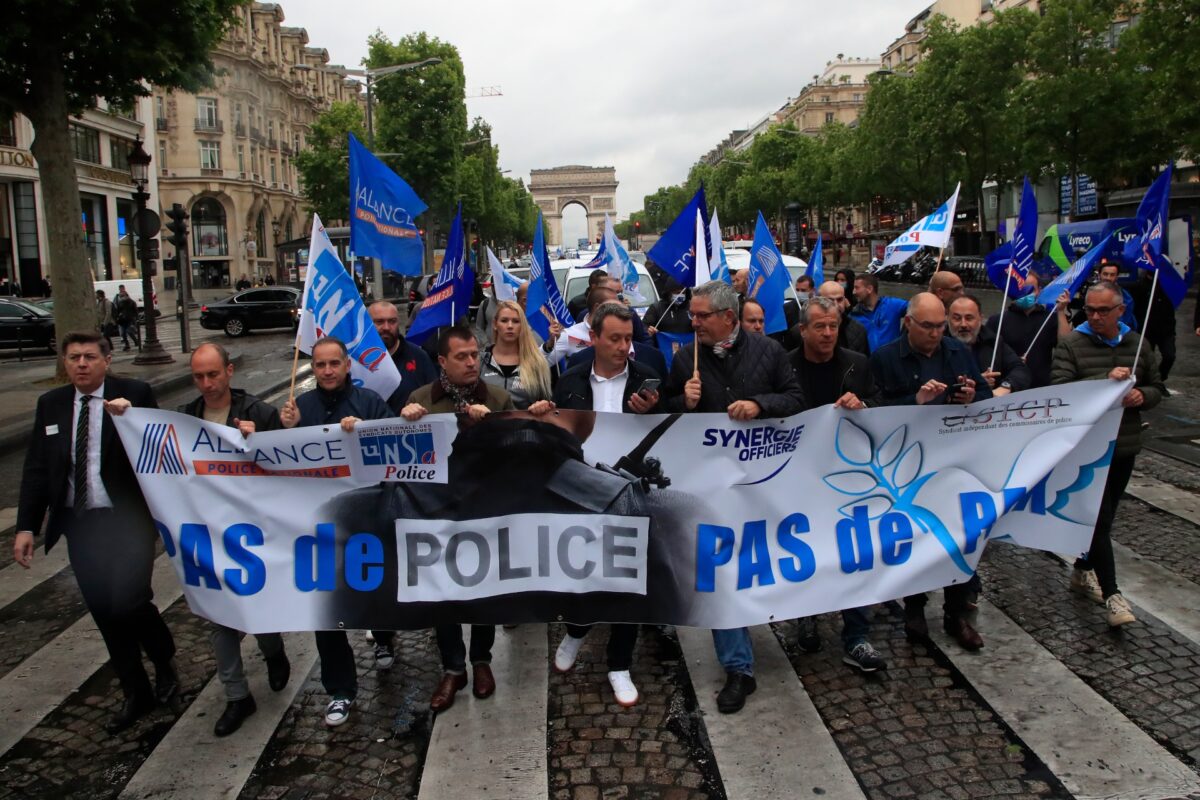 Macron, in Sunday's address, said police "deserved the support from the state and recognition from the Nation."
"Without Republican order, there's no security, no freedom," he said, according to a translation provided by RFI.
"The order is upheld by our police force and gendarmes across the country. They are exposed to risk everyday in our name," Macron said.