French President Emmanuel Macron has moved to pull the French Indo-Pacific closer to Paris with the appointment of Sonia Backès, president of New Caledonia's Southern Province, to his enlarged 42-member government.
French Prime Minister Elisabeth Borne officially appointed Backès to the post of secretary of citizenship in the Interior Ministry on July 5, reported RNZ.
This is the first time in 50 years that a politician from New Caledonia has been appointed to the French government after former New Caledonian politician Roger Frey was made French Minister of State between 1959 to 1972.
Backès said she intends to maintain her post as the president of the Southern Province of New Caledonia.
The appointment comes after both of New Caledonia's seats in Paris were won by candidates from a newly formed coalition group—spearheaded by Backès—comprised of four pro-France political parties.
The merged group threw their support behind President Emmanuel Macron's Renaissance Party—formerly La République En Marche!—in June's election.
Renewed Pacific Focus
The decision to include Backès will cement the interests of France's Pacific territories within Macron's government after the French president launched his country's Indo-Pacific Strategy (pdf) amid Beijing's increasing influence in the region in 2018.
Seven of France's 13 overseas departments, regions, and communities are situated in either the Indian Ocean or the South Pacific, which comprise 1.5 million French citizens and 8,000 soldiers.
French territories in the Indo-Pacific include New Caledonia, French Polynesia, Wallis and Fortuna, La Réunion, and Mayotte—they also account for 93 percent of France's exclusive economic zone.
According to France's Ministry of Europe and Foreign Affairs, the Indo-Pacific is one of the "priorities of the European and international actions of France."
"Indo-Pacific is the new global centre of gravity, representing 60 percent of global GDP and home to 4.5 billion people," the Ministry said.
"It is also where the future of a rules-based international order is at stake, along with our ability to address major current challenges such as climate change, biodiversity, and global health."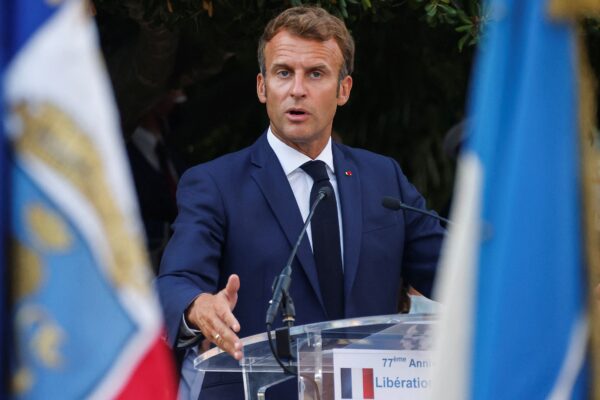 France's shift in focus to the Indo-Pacific region comes after ongoing tensions with the Chinese Communist Party, which has engaged in island-building in the South China Sea and economic coercion of Australia.
The French government called Beijing a "systemic rival" saying it had a vision of the international order that was "profoundly different, particularly as regards human rights."
Appointment Met With Mixed Reactions
Meanwhile, the appointment has been met with mixed reactions in New Caledonia, with one of Backès supporters,' pro-France politician Nicolas Metzdorf, saying this will benefit the province.
"Sonia Backès will be present in the government, which is excellent news for our territory because it allows Caledonia to be supervised from two angles, one from the overseas territory ministry and the other from the Cabinet."
However, pro-New Caledonian independence politician and president of the Caledonian Union Daniel Goa said the nomination blurs the political landscape.
"Doesn't this nomination of Ms. Backès add more confusion to the political message? She is already president of the Southern Province and of the political group that she represents, and then she becomes also secretary of state?" Goa said reported RNZ on July 9.