The leaders of France and Germany have agreed to tighten controls over the borders of the European Union in the wake of a series of Islamic terrorist attacks on the continent.
"The threat of terrorism weighs on all of Europe. We must respond," French President Emmanuel Macron said on Tuesday after a virtual meeting with German Chancellor Angela Merkel, Austrian Chancellor Sebastian Kurz, Dutch Prime Minister Mark Rutte, and top EU officials.
Macron and Merkel agreed that the EU's troubled Schengen zone of control-free travel urgently needed fixing.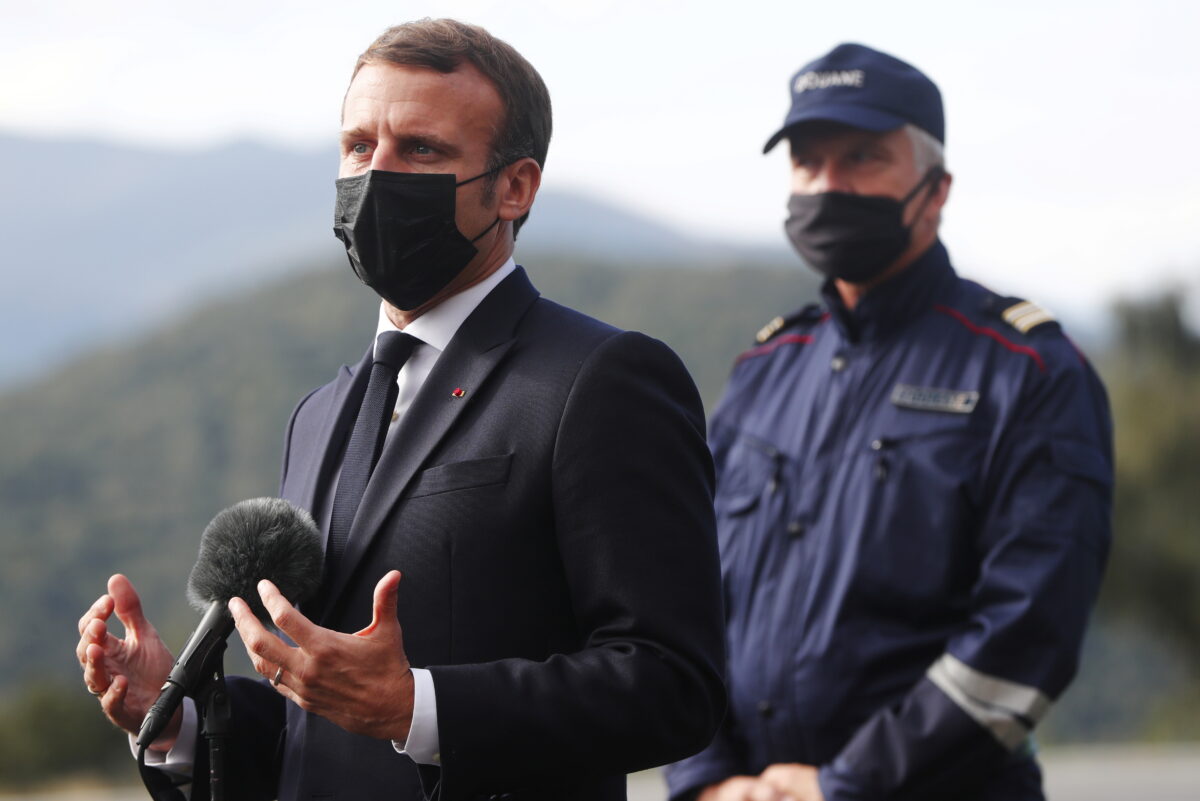 "To reform Schengen is to allow free movement in security," Macron said.
In the Schengen area, which covers 26 countries, including most EU members as well as Iceland, Norway, Switzerland, and Liechtenstein, national borders are all but abolished to ensure the free and unrestricted movement of people.
In recent years, concerns over terror threats, mass migration from the Middle East and Africa, and the CCP (Chinese Communist Party) virus pandemic have led to the re-emergence of some border controls within the Schengen zone.
In the past two weeks, Schengen has come under increased scrutiny in the wake of the attacks in Nice and Vienna, which involved terrorists moving freely between Schengen countries.

Brahim Aouissaoui, the 21-year-old Tunisian suspect who is accused of murdering three people in the southern French city of Nice on Oct. 29, had traveled to France from Italy earlier that month.
Kujtim Fejzulai, the 20-year-old dual citizen of Austria and North Macedonia who is believed to have shot dead four people and wounded 22 in Vienna on Nov. 2, had sought to purchase ammunition in Slovakia and had met with other terror suspects visiting from Germany and Switzerland in the summer.
Macron also said he wanted "deep reform" of how the external borders of the Schengen area are policed. "All weaknesses at the external border or in one member state is a security risk for all members," he said.
Merkel concurred, saying "it is vitally necessary to know who comes in and who leaves the Schengen area."
Austrian leader Sebastian Kurz said that more action was needed to protect people from ex-jihadis, many of whom had fought with the ISIS terrorist group in Syria or Iraq.
He called them "ticking time bombs" and a "permanent danger among us," and said their freedom should be limited when they are released from jail.
Dutch Prime Minister Mark Rutte emphasized that foreign financing of extremism must be tackled.
Reuters and The Associated Press contributed to this report.