French President Emmanuel Macron has reinforced border controls after his country was hit by a series of Islamic terrorist attacks.
During a visit on Nov. 5 to France's border with Spain, Macron announced that France will bolster its border controls by doubling police and troops to 4,800, to stem illegal immigration amid what he called "a growing terrorism threat."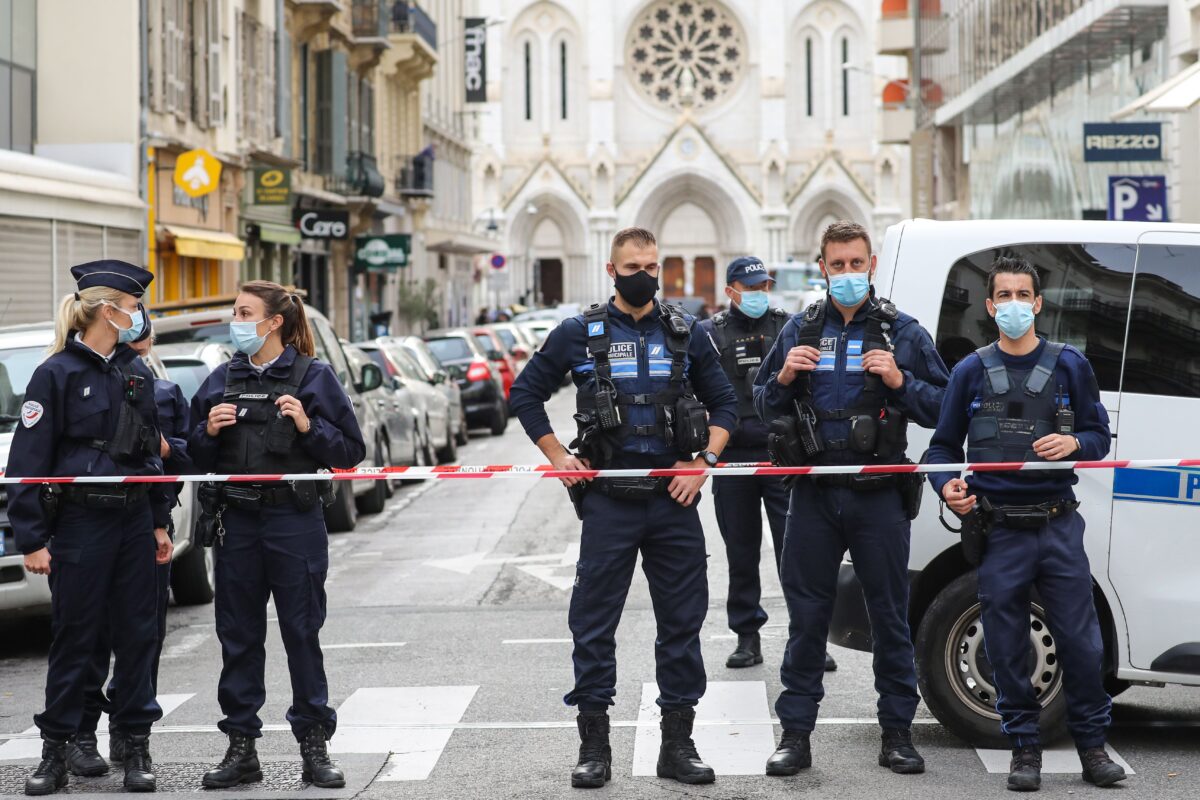 "We see very clearly that terrorist actions can actually be led by some people who use migratory flows to threaten our territory. So we must reinforce our controls for reasons of national security," Macron said.
Macron mentioned the terrorist attack at the Notre Dame basilica in the French city of Nice on Oct. 29, in which a man shouting "Allahu akbar!" killed three people in a knife attack, including beheading an elderly woman.
The attacker, a 21-year-old Tunisian named Ibrahim Issaoui, entered Italy on Sept. 20 and then arrived in Paris on Oct. 9. He is now receiving medical treatment in a French hospital after being shot by police.
On Oct. 16, a teenage Moscow-born Chechen refugee beheaded French history teacher Samuel Paty in broad daylight outside his school in a middle-class Paris suburb, after he used the caricatures of Prophet Muhammad in a class on freedom of expression.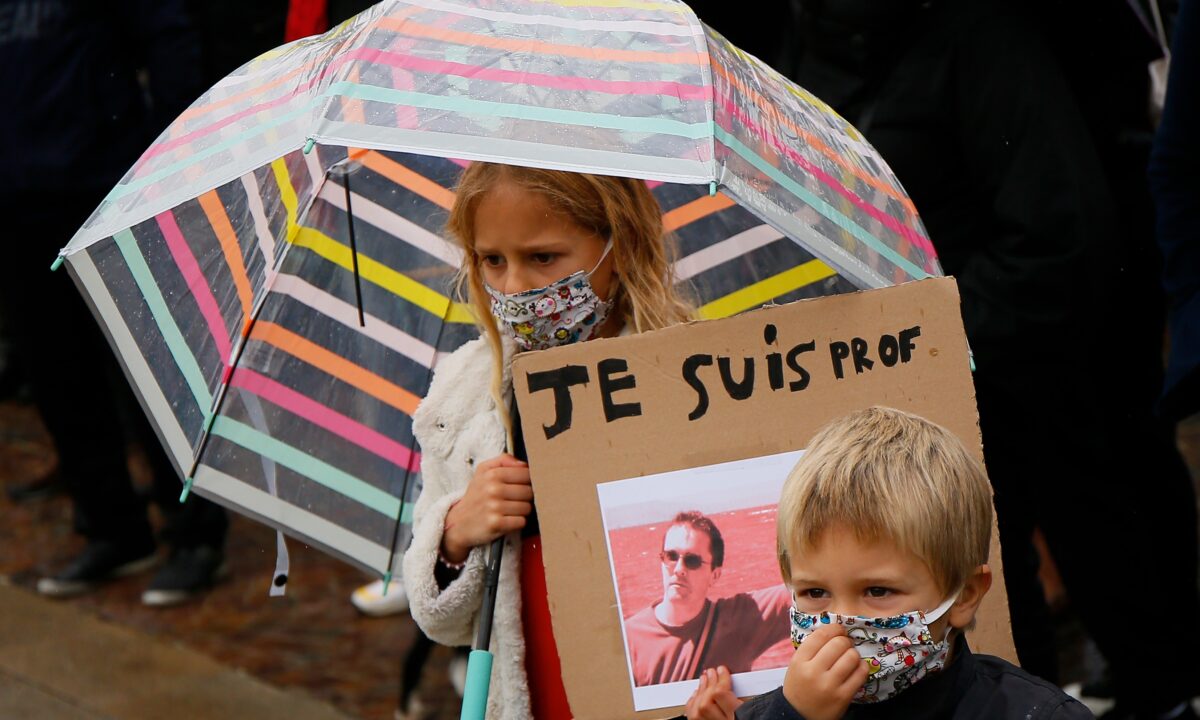 Referring to the Nov. 2 terrorist attack in the Austrian capital Vienna, Macron also called for more efficient border controls in the European Union's Schengen zone.
"Attacks in France, in Austria a few days ago in Vienna, show us that the terrorist risk is everywhere, that (terrorist) networks are global … which forces Europe to intensify its response," Macron said.
"I am in favor of an in-depth re-foundation of Schengen to re-think its organization and beef up our common border security," he added.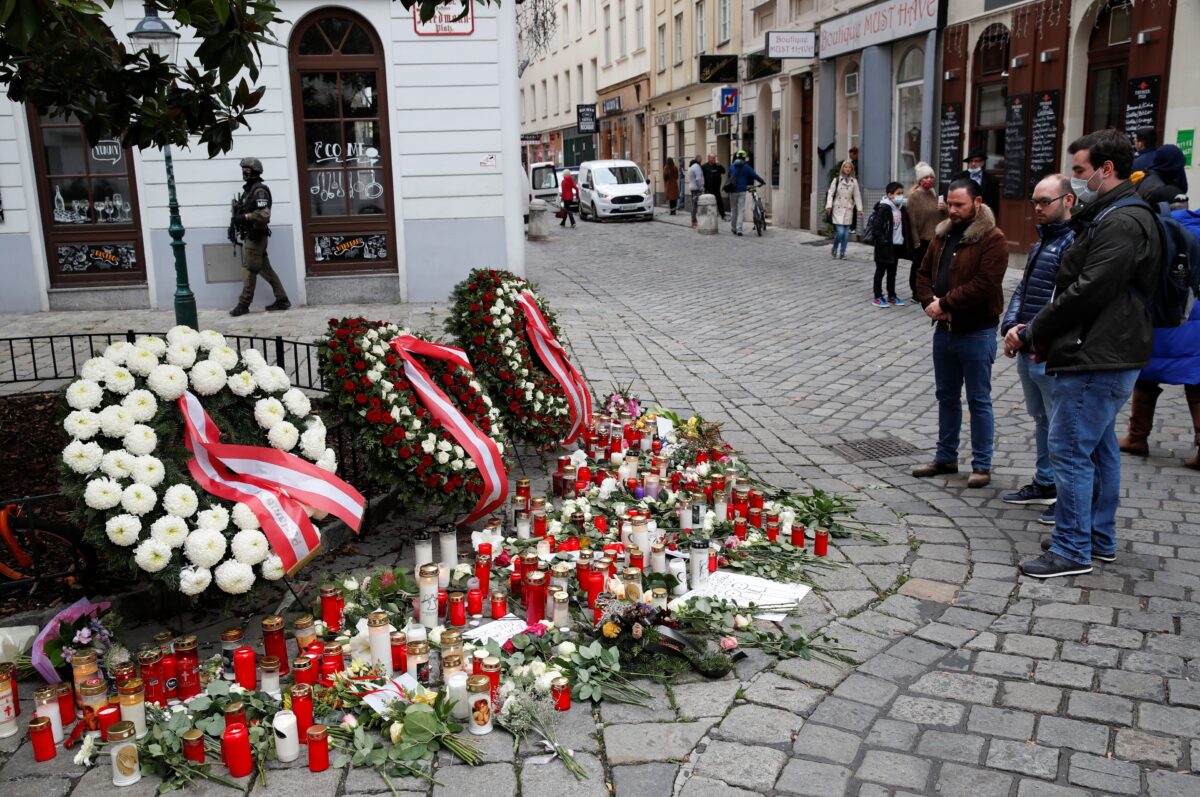 Kujtim Fejzulai, a 20-year-old dual citizen of Austria and North Macedonia, fired at crowds at six different locations in the Vienna city center, killing an elderly man, an elderly woman, a young passer-by, and a waitress, and wounding 22 others, before he was shot dead by police.
On Nov. 3, Austrian authorities detained 14 people aged 18–28 on suspicion of terror links, all of whom had a "migration background," Austrian Interior Minister Karl Nehammer said.
Some were dual citizens of Bangladesh, North Macedonia, Turkey, or Russia, Vienna Police Chief Gerhard Puerstl added.
Mimi Nguyen Ly, Reuters, and The Associated Press contributed to this report.