Rapper Mac Miller's cause of death was revealed on Nov. 5, and coroner's say he died of a mixture of fentanyl and cocaine.
The Los Angeles County Coroner's Office released the toxicology findings, saying he died of "mixed drug toxicity" of fentanyl—a powerful synthetic opioid blamed for a rampant increase in drug overdoses in the United States over the past several years—and cocaine. The office said alcohol also contributed to his death.
The coroner classified the overdose as accidental, TMZ reported. Miller died in September 2018 and was found in his San Fernando Valley home. Officials pronounced him dead at the scene.
The report said that Miller's assistant found him unresponsive on his bed in a "praying position" and was kneeling forward with his face on his knees. He was already "blue" when someone called 911.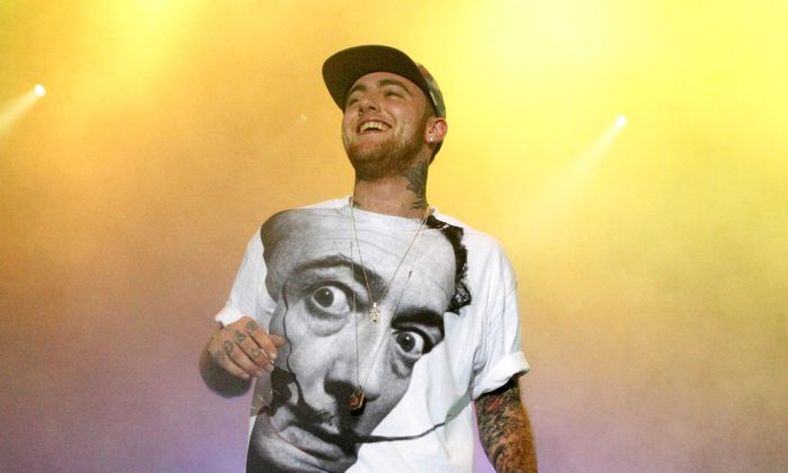 Miller had an abrasion on the bridge of his nose, and blood was coming out of one nostril, the report said.
An empty bottle of alcohol was found on a nightstand near his bed. A bottle of prescription pills was also found in his bathroom, including Xanax, Oxycodone, Hydrocodone, and generic Adderall.
Police also discovered a $20 bill with white powdery residue on it inside Miller's pocket, TMZ reported.
A person close to Miller, whose real name was Malcolm James McCormick, said he had spent the evening watching football. Days before his death, there were reports that he had broken up with his girlfriend, the singer Ariana Grande.
"That's why this is such a shock," the insider said of the night, People magazine reported. "Everyone who he worked with was aware that he was delicate, but thought it was because of the new album, nerves, nothing like this."
Fentanyl Overdoses
In August, President Donald Trump urged the Senate to pass a measure to stop synthetic opioid drugs such as fentanyl from being transported into the United States via the U.S. Postal Service system.
"It is outrageous that Poisonous Synthetic Heroin Fentanyl comes pouring into the U.S. Postal System from China," he wrote on Aug. 20.
The shipment of fentanyl from China to the U.S. is "almost a form of warfare," Trump said in August.  "In China, you have some pretty big companies sending that garbage and killing our people," Trump added.
More than 71,500 Americans have died of a drug overdose in 2017, according to data released the U.S. Centers for Disease Control and Prevention. The majority—or least 68 percent—of those deaths could be attributed to opioids such as fentanyl.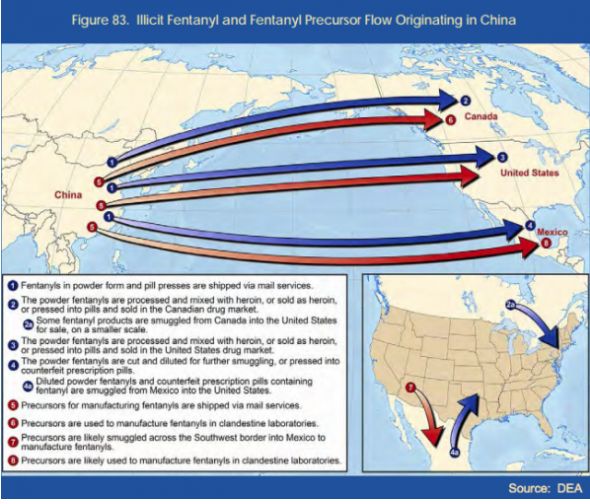 Fentanyl was originally developed as a painkiller and anesthetic, but it's 50 to 100 times more potent than heroin.
"[Chinese drug makers] have been using the internet to sell fentanyl and fentanyl analogues to drug traffickers and individual customers in the United States," said Deputy Attorney General Rod Rosenstein in a statement on Oct. 17, 2017.