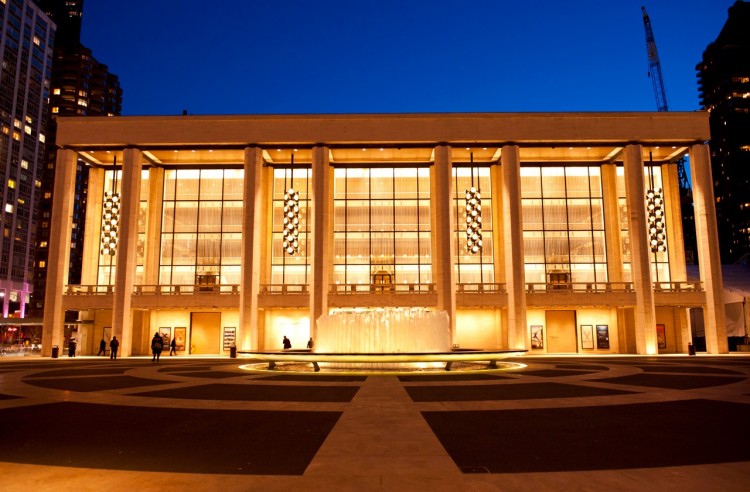 NEW YORK—Shelley Hancock, director of artist relations at a major cosmetics company, said after watching Shen Yun Performing Arts at Lincoln Center on Sunday, "the colors were beautiful."
Shen Yun's hand-made silk costumes and a digital backdrop bring 5,000 years of traditional Chinese culture and landscapes into living color. The New York-based company has a mission to revive Chinese culture through classical Chinese and ethnic folk dance.
"I love all the traditional dance, … the music, the instruments. I think it's all very important to share," said Ms. Hancock, who studied Chinese culture at McGill University in Montreal, Canada.
Ms. Hancock is Canadian, but she was born in Hong Kong. This earned her a middle name that means "lotus flower." She naturally felt a connection to the dance titled, Lotus Leaves. One of the Masters of Ceremony explained that the lotus flower is often celebrated, while the leaves that support it are forgotten.
The lotus flower grows out of the mud, symbolizing purity and awakening.
Although Ms. Hancock was familiar with Chinese history and culture, her friend and colleague Christine Serrao, was not.
"I wasn't really familiar with the mythological part of Chinese [history]," said Ms. Serrao, who is an artist relations manager at the same cosmetics company. She thought that "educationally, for someone that's not familiar, it was interesting."
She also praised the Shen Yun Orchestra saying "I thought it was amazing how they merged the Eastern instruments with the traditional Western instruments. And I also liked that it was female conductor because you don't see that that often," said Ms. Serrao.
The Western philharmonic orchestra provides the foundation, while traditional Chinese instruments lead the melody.
Ms. Serrao enjoyed the Martial Arts Training Ground dance. "That was fun," she said of the flips, turns, and athleticism of the dance.
Reporting by Alec Wang and Tara MacIsaac.
Shen Yun Performing Arts, based in New York, has three touring companies that perform simultaneously around the world, with a mission to revive traditional Chinese culture. Upcoming performances in the United States include Chattanooga, Tennessee, on April 24, and Columbus, Ohio, on April 26 and April 27.
For more information, visit ShenYunPerformingArts.org.