Luxury Brokerage Expands Into Queens
September 12, 2014 2:39 am Last Updated: September 11, 2014 11:40 am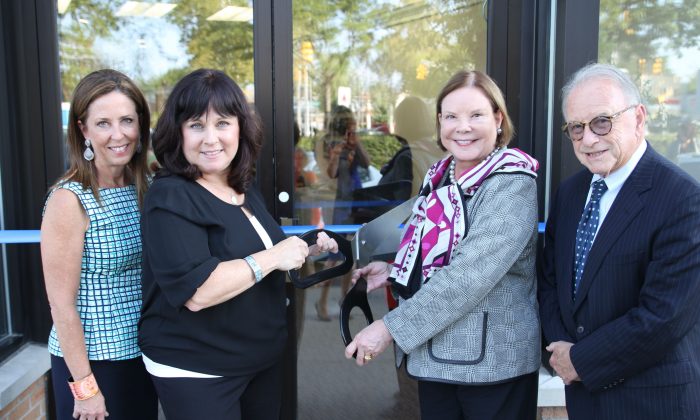 Last week, Daniel Gale Sotheby's International Realty officially opened its first Queens office in Flushing to target the most diverse of communities in the city.

"We've been contemplating this for some time and it just made sense to have a neighborhood presence," said Donna Rubertone, sales manager of the Flushing team. 

Daniel Gale Sotheby's has been doing business in Queens without an office for years, but now development is ramping up in the neighborhood. Buyers have taken tremendous interest in Long Island City and Astoria especially this past year and they continue to move east along the subway lines.

Having grown up in Ridgewood, which is a few stops in on the L line and rapidly being built out, Rubertone knows firsthand how much Queens has changed and what more is to come. 

"Queens is the next stop," Rubertone said. "And I think we're going to see a very big uptick in development in Queens." And the response since the office soft-launched in May has been interesting. 

"We had a Jamaica Estates listing for $3.5 million, and an $830,000 listing in Jamaica, … a $200,000 co-op. It's very diverse," Rubertone said. 

The brokerage is associated with luxury properties, but they are representing nearly every type of housing across all price ranges in Queens. "Eighty percent are under $1 million, but we give a million-dollar marketing plan to [properties] of every price."

The office currently has 30 agents and provides services in different languages including Arabic, Greek, Italian, Mandarin, Croatian, Taiwanese, and Fuzhounese.

The Flushing office is their first location within the five boroughs, but the company has 22 other offices on Long Island. 

In addition to people moving to Queens from Manhattan and Brooklyn, Rubertone said, they have seen a lot of people from Long Island move into Queens, often for a quicker commute into the city.

"People want convenience," Rubertone said. And they are not getting it in transit-rich parts of Brooklyn and Manhattan, where the prices are out of range for many buyers.

A 2014 second-quarter report compiled by appraiser Jonathan Miller showed the Queens market finally calmed down and prices took a dip after six consecutive quarters of rising sales. Yet, inventory continues to decline.

According to the report, first-time buyers who can't afford Manhattan and Brooklyn are flocking to Queens, where they can find affordable co-ops. Co-op prices increased the most, while condos, 1–3 family homes, and luxury property price movements varied widely.