Stafford Homes in association with The Goldman Group take pride in raising the bar for residential development in any neighbourhood they build in.
Their current freehold and condo townhouse projects at Downsview Park and luxury condominium residence in Lawrence Park in Toronto are prime examples of how quality of construction, excellent architecture, and desired locations come together in Stafford developments.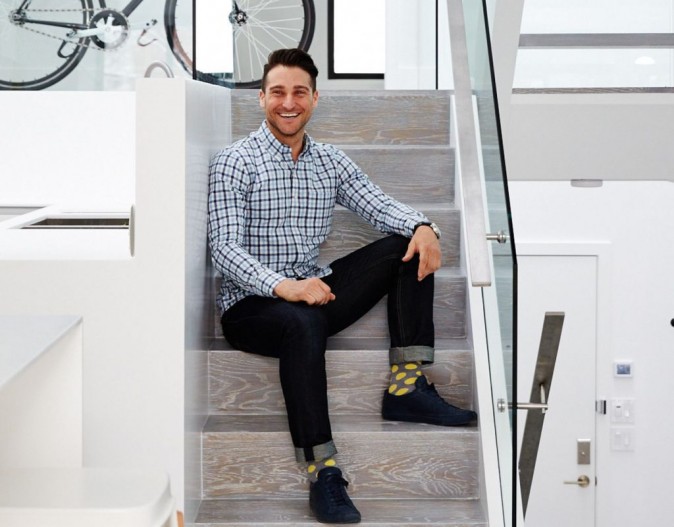 With the Luxury Townhome Collection at Downsview Park, Stafford chose to "swim upstream a bit" and offer larger units than typically available in a market dominated by smaller residences, says Stafford president Jonathan Goldman. The 155 freehold three and four-storey townhomes are generously sized, ranging from 2,218 to 3,976 square feet and priced starting from $1.45 million. All have private backyards.
The site is part of the redevelopment of the former Canadian Forces Base Toronto at Downsview and is adjacent to Downsview Park, a 294-acre national park and one of the largest greenspaces in the city. The park is just one of the reasons why this location in north Toronto is one of the best in the city: it provides easy access to the extended Spadina line subway, is at a GO train hub, and is just north of Highway 401. And it's close to amenities such as the upscale shopping mecca, Yorkdale Mall.
There was overwhelming demand from buyers when Stafford initially launched the Luxury Townhomes late in 2016. Half the units sold on opening night. Stafford held back some units and released the balance in mid-May.
"We saw an incredible need for liveable houses," says Goldman. "It's rare to have a new freehold townhome product with backyards. I'm at a loss trying to think of another project where you can buy that type of home."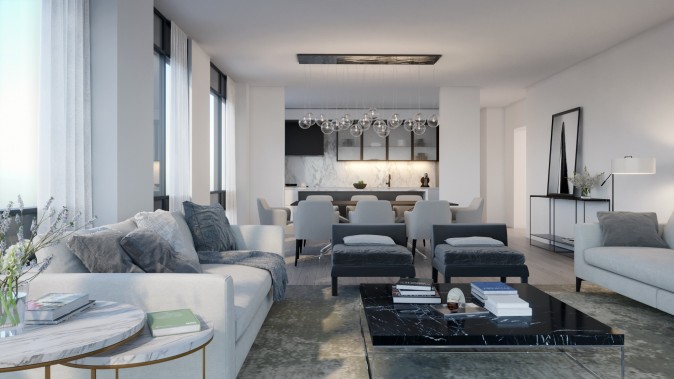 Each luxury townhome has large, functional spaces and two-car garages with car stacker. Interiors feature nine-foot ceilings, luxury finishes and floor-to-ceiling windows.
"This product is really resonating with end users," says Goldman. "We have concentrated on creating interior spaces that are open and have a lot of natural light and feature a high quality of construction. I think this development is gorgeous. We really love this project and we tend to build within the context of the neighbourhood."
Stafford is also offering 27 stacked townhouses with large living spaces at Downsview Park. The City Towns are stacked, low-walkup condo units, starting from the mid $600,000s with parking included. The townhomes range up to 1,600-square-feet in size in two or three bedroom plans, with upscale finishes including nine-foot ceilings, granite or quartz countertops and engineered hardwood flooring. Buyers will have their own private outdoor spaces, including patios, balconies, and in two-storey units, rooftop terraces.
"Because these are condominiums, this is a stress-free, hassle-free living because all maintenance is taken care of," says Goldman. "Buyers love the location because the subway is so close and it's near to Highway 401 and Yorkdale Mall. It's really location, location, location and we're getting buyers from Thornhill and Markham and people from downtown. "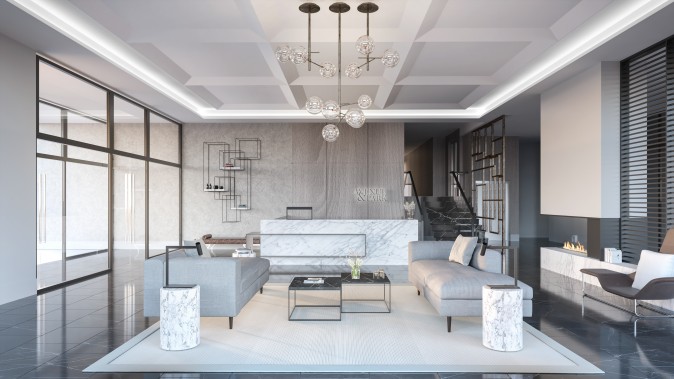 Stafford is bringing ultra-luxurious residences to another sought-after Toronto neighbourhood with Avenue & Park, a collection of prestigious residences in Lawrence Park. The exclusive, boutique building will have only 36 suites starting from $1.5 million with up to 4,000 square feet, plus the highest standards of service amenities.
"The project is super high end and more than half of the units have been sold," says Goldman. "The homes are huge and the amenity space is fantastic." Amenities include a gym, massage studio, business centre, and catering kitchen. The building is close to a thriving retail shopping district and across the street from Pustateri's gourmet food store.
In all of its homes, Stafford delivers SmartHome features that include energy efficient appliances, thermally insulated double-glazed windows, water-conserving fixtures, low-emitting paints and finishes, and energy efficient lighting. Its standard TechHome package includes the latest in high-speed Internet options, multiple phone line capability, and Cat wiring.
Goldman says Chinese buyers have played an important role in Stafford's sales and he anticipates they will be excited and supportive of his company's projects at Downsview Park and Avenue & Lawrence.
Stafford Homes and its sister company, The Goldman Group, are private development firms with more than 50 years' experience in land development, construction and property management.
For information on Stafford Homes and their projects, visit www.stafford.ca
Tracy Hanes is a GTA freelancer writer who specializes in real estate.