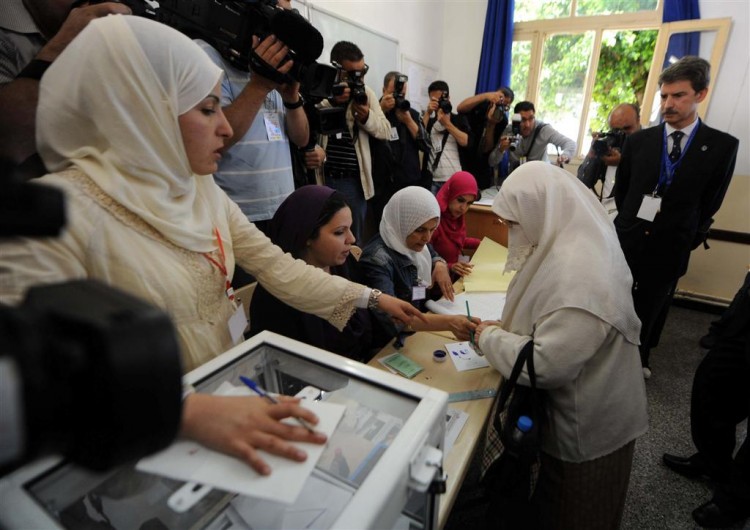 Algeria on Thursday held parliamentary elections for the first time since the Arab Spring unrest that left the North African country largely untouched, it was reported.
The turnout for the elections, however, was anemic, according to Al Jazeera and other media agencies.
The government, headed by longtime President Abdelaziz Bouteflika, promised that the elections would be free and fair, going so far as to say they're the most open in the history in the country.
The broadcaster said much of the country's youth will abstain from voting, criticizing the credibility of the government's claims that elections are free after decades of political repression.
"I have decided not to vote because le pouvoir [the Algerian regime] has been lying to us for 50 years," activist Hacene Ferhati told Al-Jazeera. "There is extensive vote-rigging every time, and why would this time be any different?"
Many Algerians believe that voting is useless.
"No one deserves my vote. I have been living in a two-room apartment with my five children for years. This election is no different from previous ones. I'm sure it will change nothing," said Abdelghani, a 46-year-old coffee shop worker, according to Al Arabiya.
"It's a day off. I'll take advantage of this opportunity to go on a trip with my children," Kader, a bank employee, was quoted as saying.