COVID-19 has punctured the livelihood of the poor in India, especially low-income women, most of whom are either deserted, widowed or shouldering the burden of care for their children, the old, and the sick. 
The scenario was more evident in rural India, where their mobility and social interactions within the community was impeded by male members, who were also at home, noted the study, published in the Asian Social Work and Policy Review in July.
"During lockdown and subsequently, the family atmosphere is highly stressful. Many times, the financial crisis is taking a toll on the family atmosphere, and domestic violence also increased," the study added. 
The report also noted the rise of pregnancy among adolescent girls, who are increasingly pressured into marriage, as they are unable to continue their education. 
"Parents explained that arranging the marriage of the girls during the pandemic is less costly, and demand for dowry is quite less, and cost of hosting guests will also be saved. 
"Ultimately, the pandemic has shattered the aspirations, prospects, and opportunities for many young girls in rural areas who will never be able to back to school and are at risk of child marriage and early pregnancy thereafter," the study found. 
As a result, many suffered from depression and hopelessness—the lack of maternal and healthcare provisions added to their woes.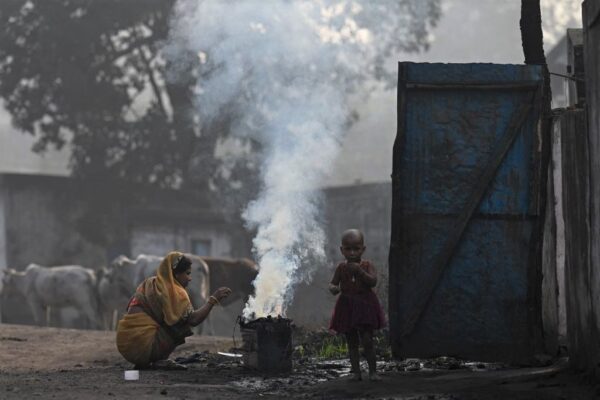 A separate study on women's employment in India conducted earlier in February reached similar conclusions. 
Professor Bina Agarwal argued that India's caste system has marginalised people from the lower caste and led them to live hand to mouth. 
These people also exhibited poor management of their resources, said Agarwal.
The study shed light on how low-income women who lost their jobs and depleted their savings were forced to sell limited assets including small animals and trinkets. 
Some even sold the tools of the trade, such as carts, which further jeopardise their economic futures, deepening poverty. 
Bina added that women not only suffered more job losses than men during lockdowns but were also disproportionately affected even when men lost their jobs.  
"The return of unemployed male migrants to their home villages has led to overcrowding in local jobs that women depend on.  
"Women's housework burdens—cooking, childcare, and fetching firewood and water—have also risen substantially. The burden of food shortages has also tended to fall more on women, due to social norms where women eat last and least," the study revealed. 
Aside from job loss, the overcrowding of homes during prolonged COVID-19 lockdowns intensified levels of domestic violence.  
Many women could not report the cases to the authorities as they did not have access to mobile phones, the study noted. 
The 8 percent gap in phone ownership, according to a Mobile Gender Gap report 2020 would translate to 165 million fewer women than men owning a mobile device.  
The gap also spotlighted women's lack of access to internet banking and resources, such as enterprises and networks that protect women, that could aid their economic futures.