Lovers Fined 5,000 Yuan for Embracing in Public
October 8, 2007 12:00 am Last Updated: October 8, 2007 12:00 am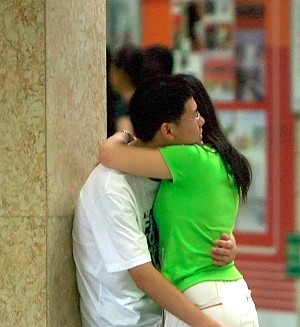 TAIPE—A couple found embracing on an embankment in Jin City, Hunan Province, China, last month, were taken by police to the police station and fined 5,000 yuan (approximately US$604).
Hunan rednet.cn reported that on Aug. 22, an Internet user posted an article stating, "My boyfriend and I were taken to the police station by three plainclothes [officers] and fined 5,000 yuan for embracing on an embankment."
According to the Jing City Public Security Bureau, on the night of Aug. 19, the lovers were taken to the police station by one policeman and two members of the United Security Team because of their intimate behavior.
Afraid that their affair would be publicized, the lovers concealed their real names and work places during the deposition in order to keep their families and work unaffected. They also agreed to give the police 5,000 yuan to settle the matter.