All three of Louisiana's abortion clinics are reportedly closing their doors and relocating to other states after the state's Supreme Court upheld a near total abortion ban on Aug. 12, according to staff and supporters.
Hope Medical Group for Women (June Medical Services) in Shreveport, which is reportedly preparing to relocate, was part of the lawsuit that attempted to challenge Louisiana's abortion ban.
Women's Health Care Center in New Orleans and Delta Clinic in Baton Rouge are the other two abortion clinics closing down in the state in the wake of the U.S. Supreme Court ruling that overturned Roe v. Wade.
Supporters of Hope Medical Group for Women set up an online fundraiser to help with the expenses of relocating "to another state" where abortions are not illegal.
"We are helping Hope Medical rehome the existing clinic to a new facility out of state. They are identifying a new location and will need funds to secure and renovate a building, and relocate staff and equipment," the fundraiser says.
Clinic staff are reportedly unready for the change, according to local media WWNO. It is not known where the clinics will move to.
After the Louisiana Supreme Court ruling, attorney Joanna Wright for Hope Medical Group for Women told the Associated Press the ruling was disappointing but indicated that "litigation continues".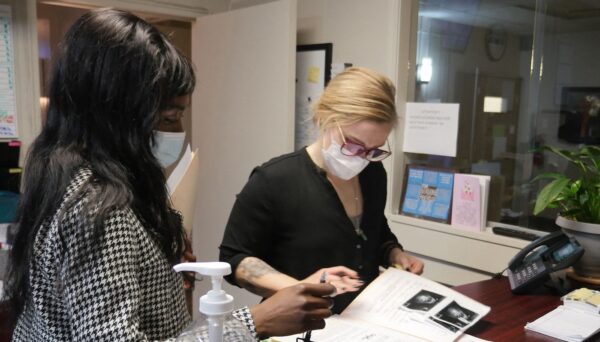 Legal Challenge 'Denied'
The decision by Louisiana's highest court (pdf) has brought a level of legal certainty to the state's abortion ban amid legal challenges in the wake of the overturning of Roe.
The decision was handed down in a three-word sentence: "Writ application denied." The court didn't provide reasons for its decision, which only four of the seven justices participated in, and no dissents from the ruling were recorded.
Louisiana Attorney General Jeff Landry, a Republican, celebrated the court's decision to deny.
"Abortion remains illegal in Louisiana. I am pleased with the Court's decision and will continue fighting to end this legal circus," he said in a statement after the court ruling.
Louisiana's abortion trigger law was passed in 2006, slated to take effect in the event that Roe was overturned. The law bans abortions in almost all cases except when a pregnant woman's life is in danger.
Violations of the law count as felonies and can be punished by 10 years in prison and a $100,000 fine.
Since the overturning of Roe, Louisiana's abortion ban was repeatedly challenged in the courts by abortion activists and providers. The ban was at first blocked by one judge, prompting the state's three abortion clinics to say they would resume providing abortions.
Mathew Vadum contributed to this report.